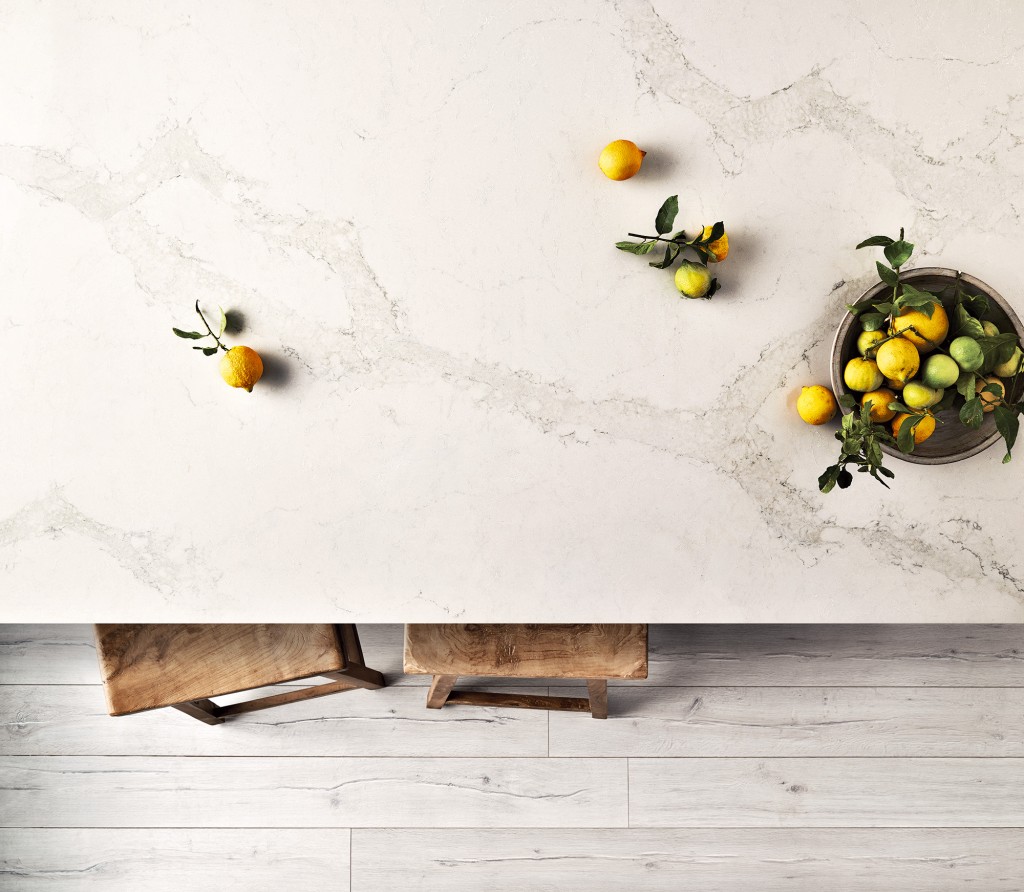 Caesarstone Surfaces for a Modern Environment
---
Everyone wants their home to shine with character – after all, each of us spend most of our time there. This is the place where you regain strength after a challenging day, so comfort is the first aim of good design. And a lot of it has to be in kitchen – the corner of the house space, where family gathers more often than in other rooms. Nowadays, the kitchen is no longer enclosed and therefore must be consistent with the rest of the domestic part. As a result – kitchen's should be designed and manufactured according to individual customer preferences. Today we're sharing a lot of different inspirational interiors, that all feature a use of the man-made solid surfaces. In addition to these wonderful kitchens, there's also a few bathrooms and other spaces that will be showcased just below.
Founded in 1987 near the ancient Roman city of Caesarea, Caesarstone® manufactures high-quality, premium quartz surfaces. The applications  of this surface feature in residential and commercial interiors, which include kitchen bench tops, splashbacks, bathroom vanities, wall paneling, furniture and many more. This kind of solid surfaces offer homeowners, architects, and designers a wide range of design choices and possibilities for aesthetic expression. You can come up with a craziest idea and I bet they could make it out of this surface. Of course all of it depends on how much of finances you can spend on your idea, but that's another story.
The exceptional beauty, strength and durability of quartz ensures a product that is far superior to natural stone and other manufactured surfaces. Created from 93% natural quartz aggregates, organic pigments and enhanced polymer resins, Caesarstone® provides a surface with exceptional properties of heat, stain, scratch and chip resistance. Found almost everywhere on the earth's surface – constituting approximately 12% of its crust, its long-lasting durability, and the fact that it is stain, scratch and heat-resistant and entirely non-toxic means that Caesarstone® products have a relatively small eco-footprint, making it the ideal eco-friendly choice for care-free kitchen, bathroom, and commercial applications.
I'm always into something, that's not only practical, but adds to your space looking way better. Take a look at the homes, that feature Caesarstone® surfaces and if you're interested to know and look up more about this type of surface, just pop into their website and you'll find a lot of information about it. Have a wonderful Monday, and enjoy the rest of your day!
All photos featured in this post