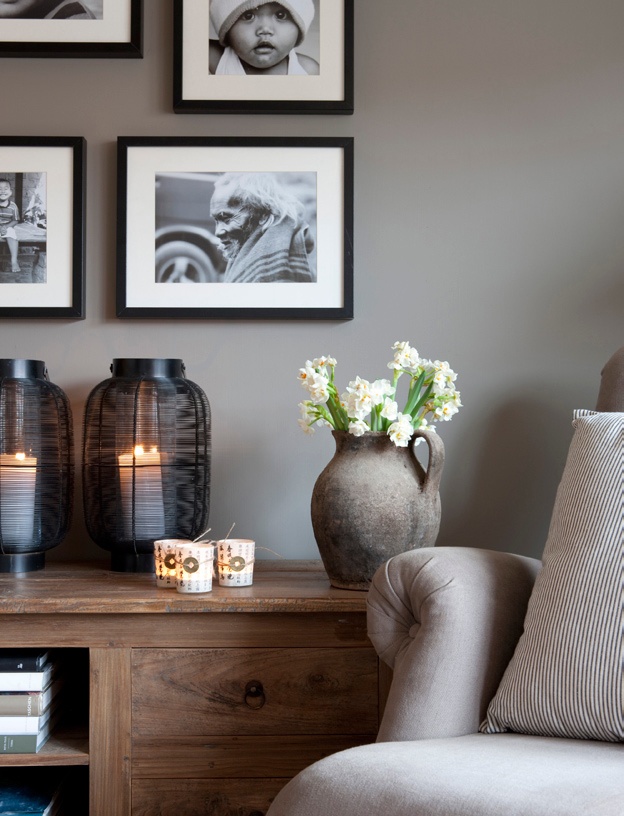 Classic Western European Interiors
---
Today we're welcoming a new week, and we're sharing a post, that will celebrate interior style which is most common in Belgium, Netherlands, Denmark, and other western Europe lands. It's obvious that you cannot name where the style is mostly chosen for homes, because everything is becoming so widespread across the world. I bet you could even find Hotels and Restaurants in the U.S. that are influenced by this style with a combination of French and Provence interior details. Classic Western European interiors are all about the mood, unstained and unfinished wood, the quiet colors and the variety of textures – the rough, rustic touches mixed with smooth, shiny crystals and glass.
The primary palette choice is mostly a neutral putty color, the unexpected textures of the raw wood ceiling and timeworn furniture add a lived-in European romance, and antique accessories make spaces seem "crusty and old." This choice of colors and textures creates a rustic, and at the same time luxurious feeling, with the look, that reminds a few ancient manors, which were decorated in a similar style. However, even the dark and cool spaces, that lack bright colors feel comfortable and welcoming, especially, with the crackling fireplaces, cozy knit throws and a tasty cup of tea in hand.
To lighten the rooms and to make them feel warmer and inviting, the lamps are usually chosen in warm white and the combinations of beautiful candle and other design element compositions are widely used in every living space. To create an older look, often the modern lighting fixtures are replaced with luxurious crystal chandeliers or other rustic pendants, that resemble lanterns with candle-like lamps. Enjoy our pick for today's post, and have a wonderful Monday!