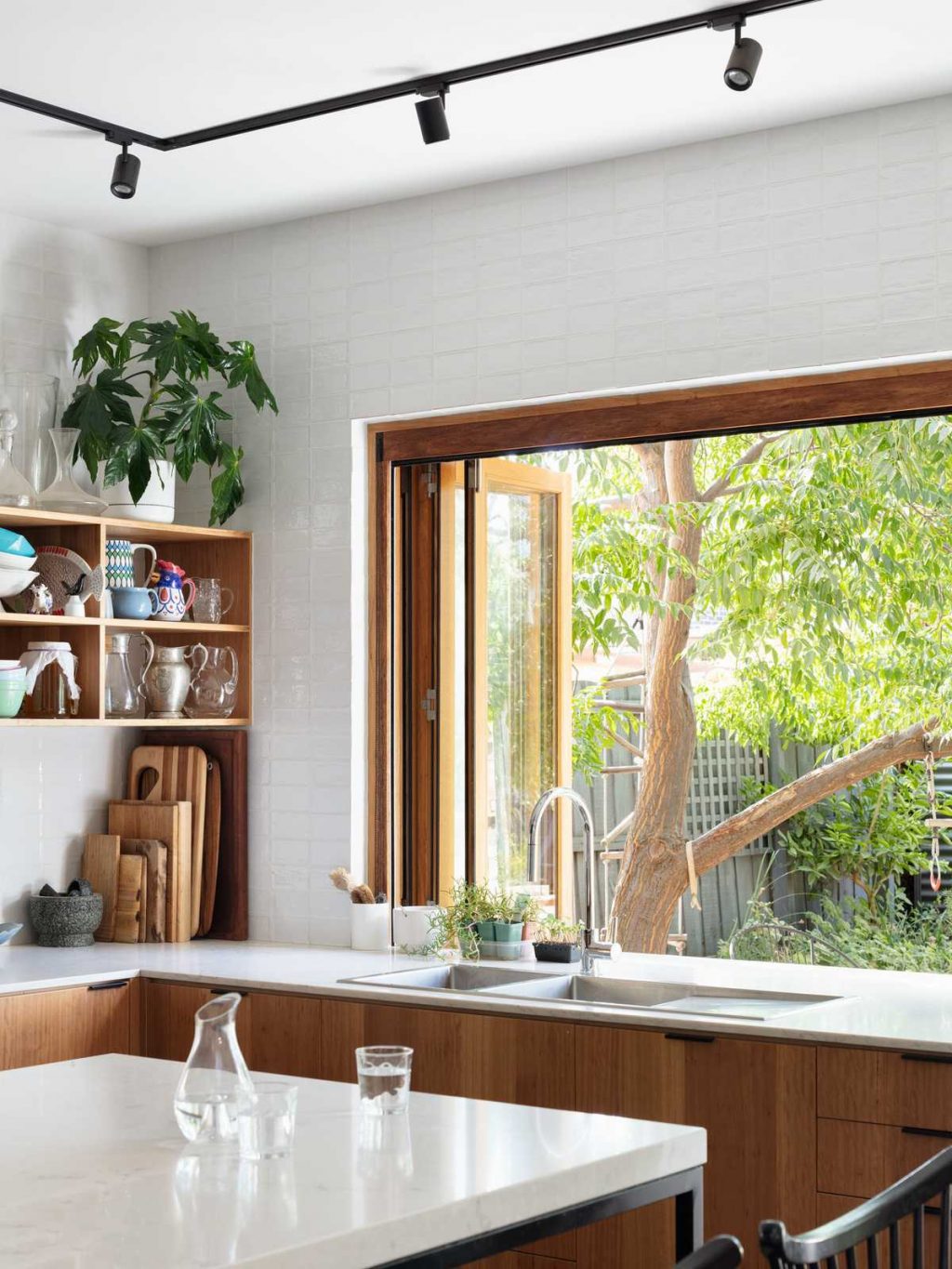 Elm St House by Gardiner Architects
---
The clients have three young children and their family life like most centers around the kitchen. So, the Gardiner Architects designed a large, open kitchen area that connects to the dining and living spaces as well as the backyard. The clients are also very keen cooks. They preserve fruit, make Kombucha, keep bees and grow a lot of herbs and vegetables. The open walk-in pantry, plenty of bench space and storage are all approaches that allow for lots of food to be produced.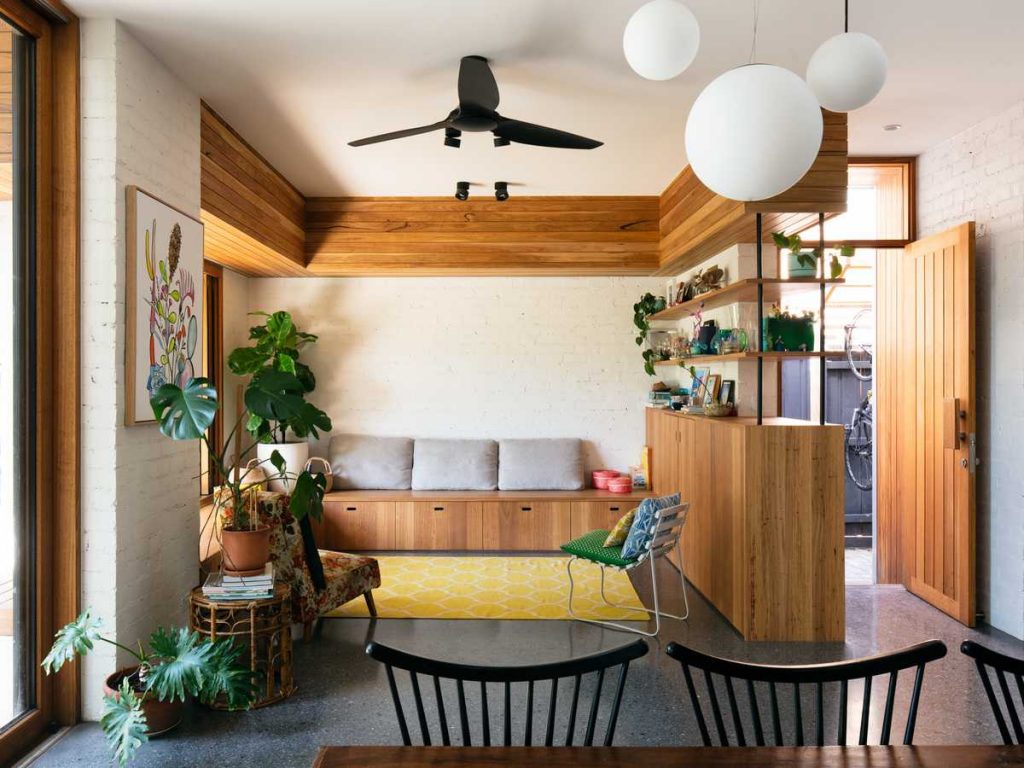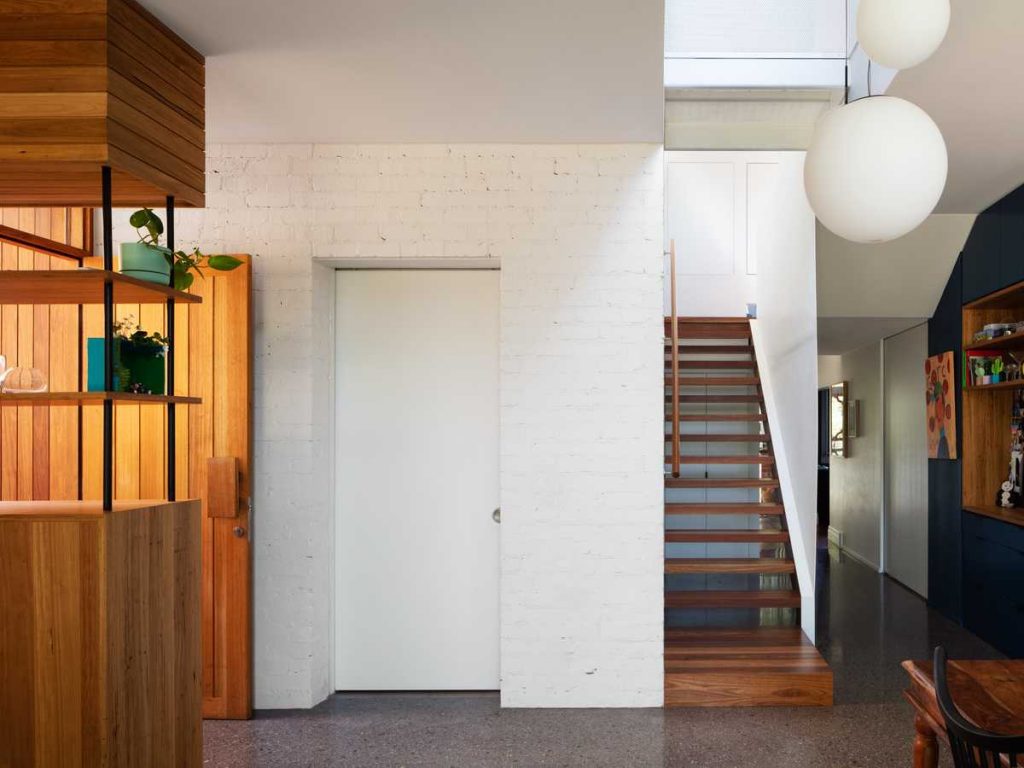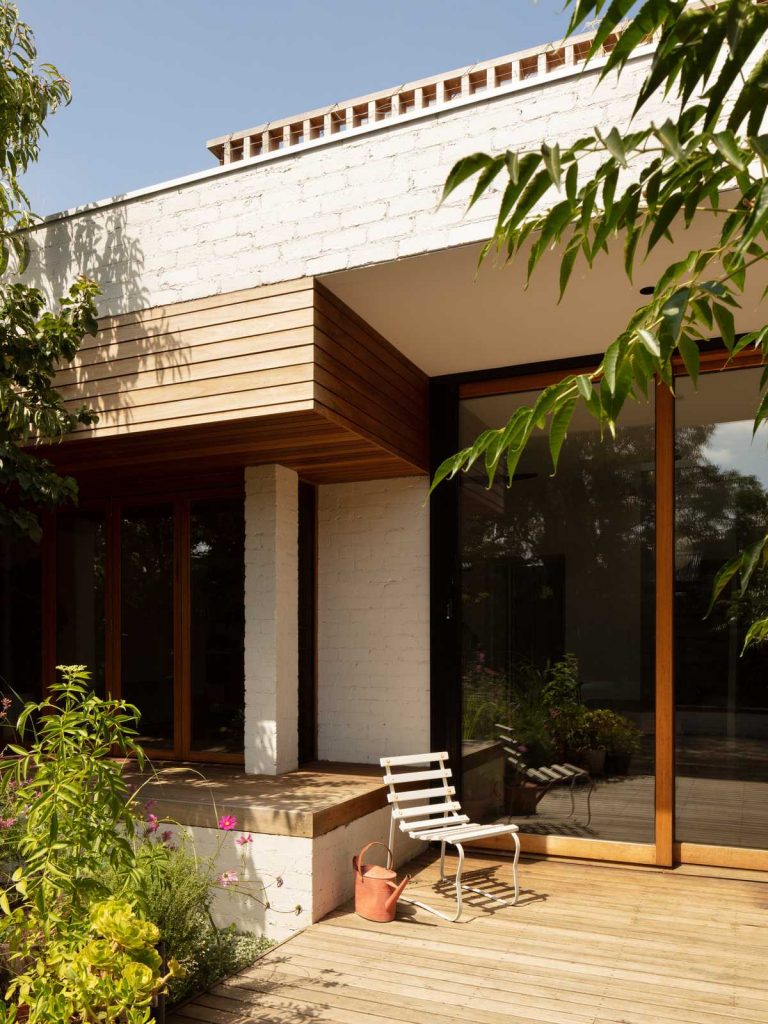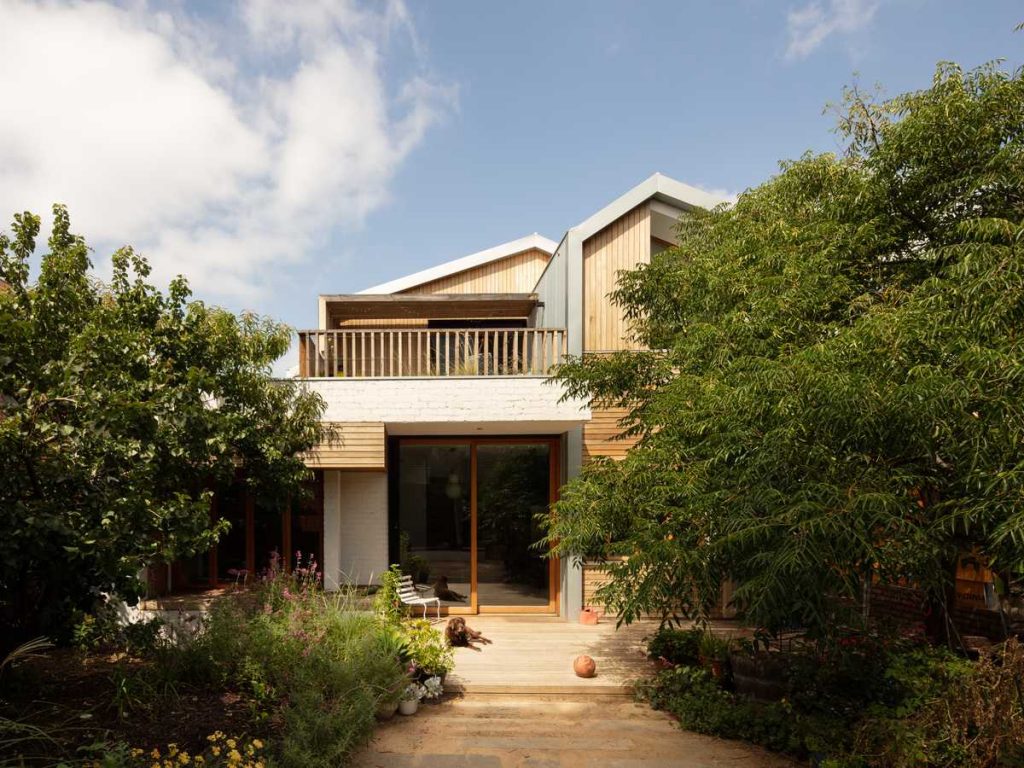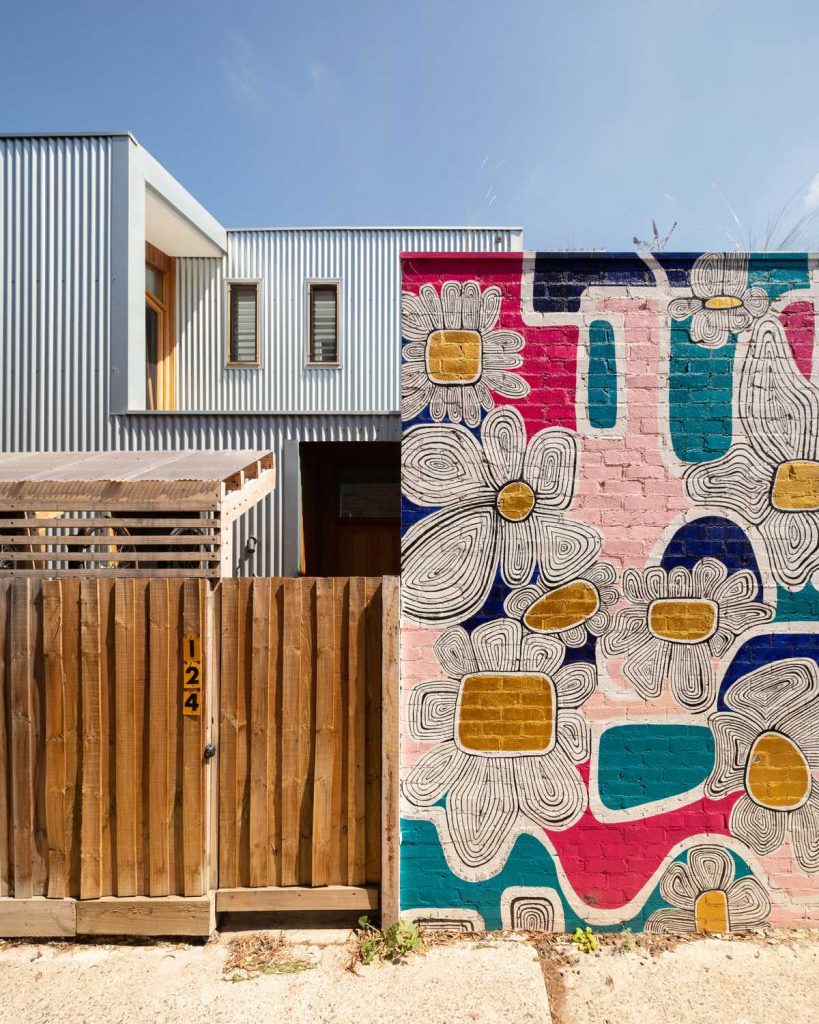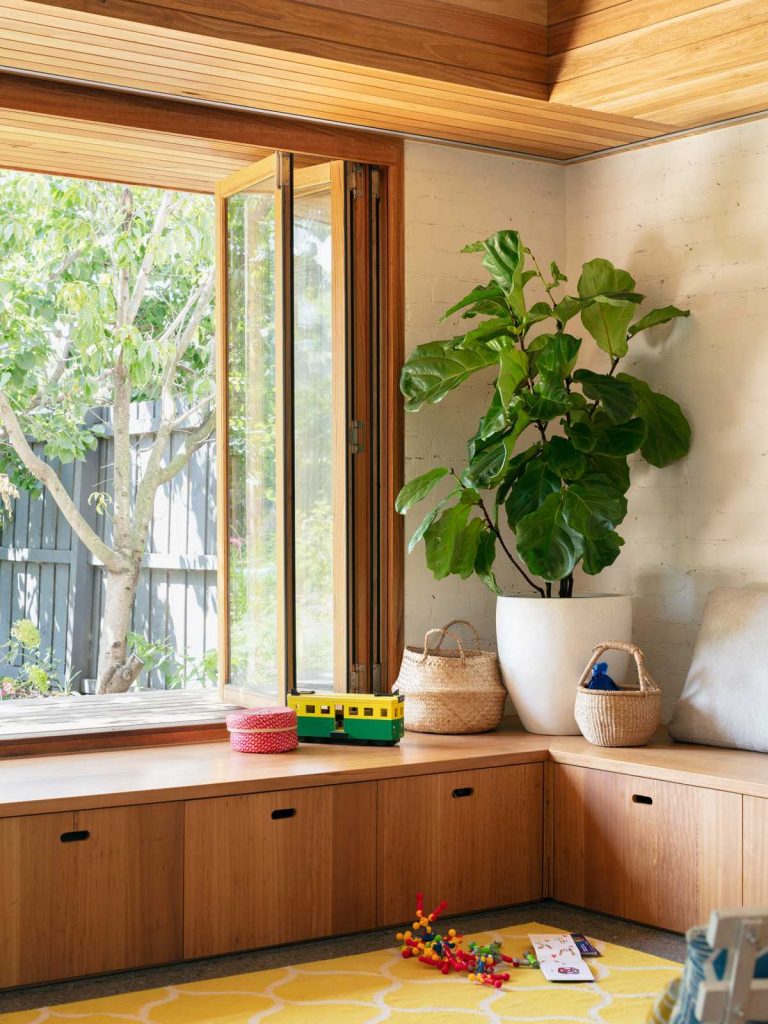 For the family at Elm St, the outside is just as important as the inside. Their backyard works hard to provide space for playing with a cubby house and trampoline while half of the area is an overflowing edible garden and chook pen. They also identified that they enjoy eating outside so the relationship to the garden was really important. To enhance this, the architects incorporated a kitchen window that opens to become a servery and large glazed doors that allows the dining to flow out onto the deck. The fold-back windows in the living room let the inside activities spill out with generous space for different play activities or a number of friends and neighbors to gather and sit in an informal setting connected to both the action inside and the garden. The deck on the upper level looks down on the main garden. Rather than leaving an accessible area of roof bare, a green roof was incorporated. The green roof becomes an extension of usable garden space with the area for beekeeping.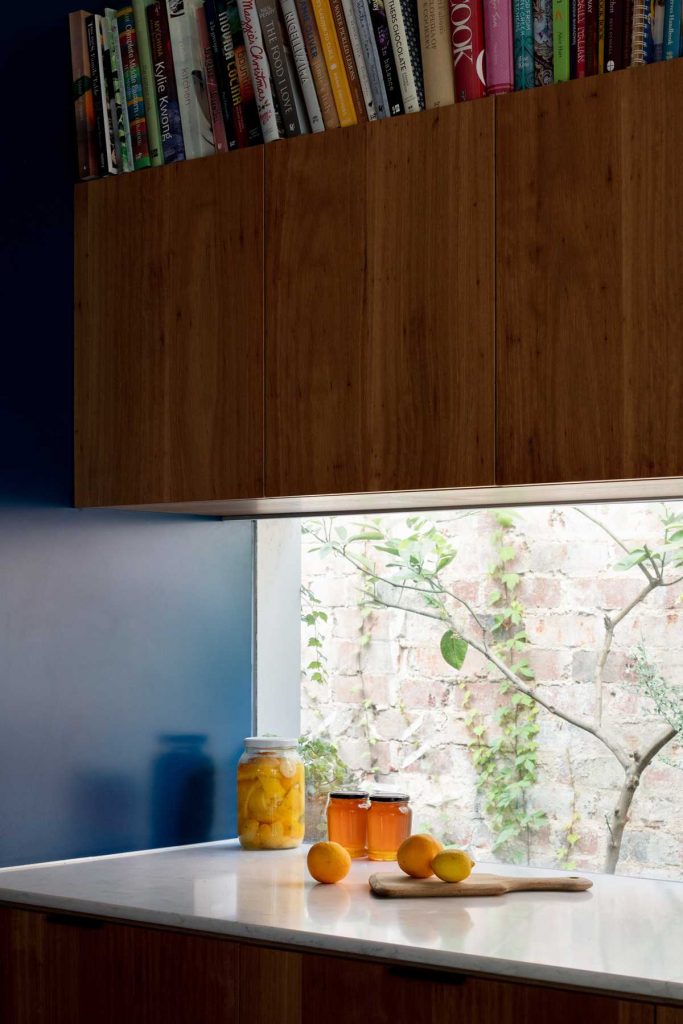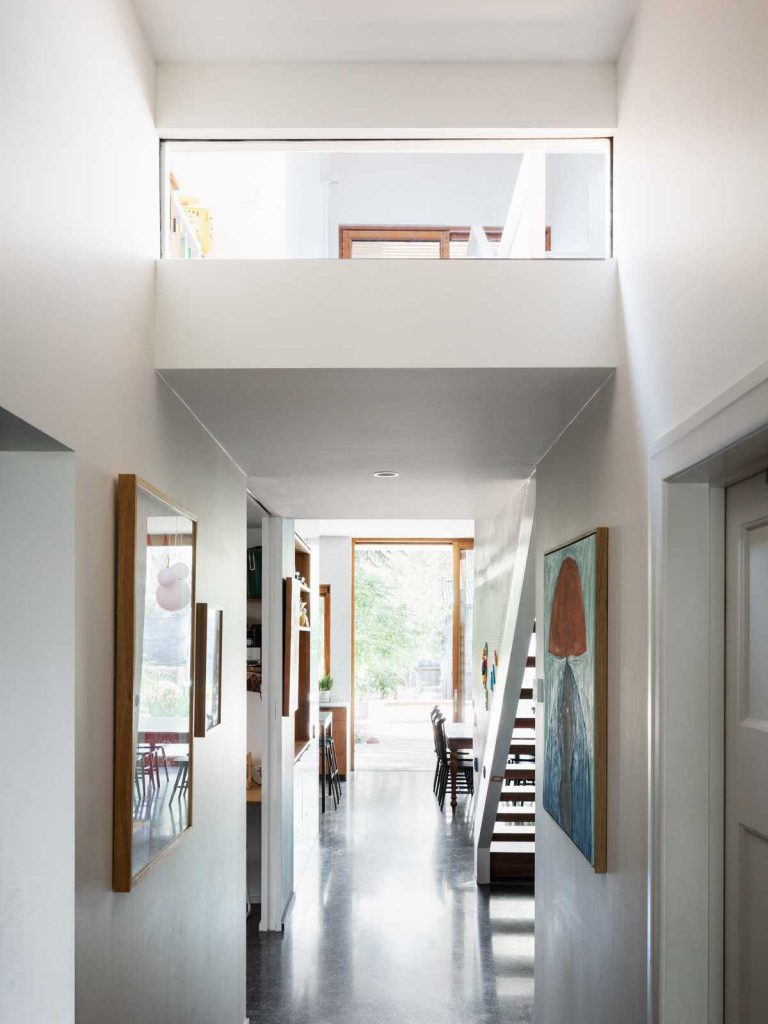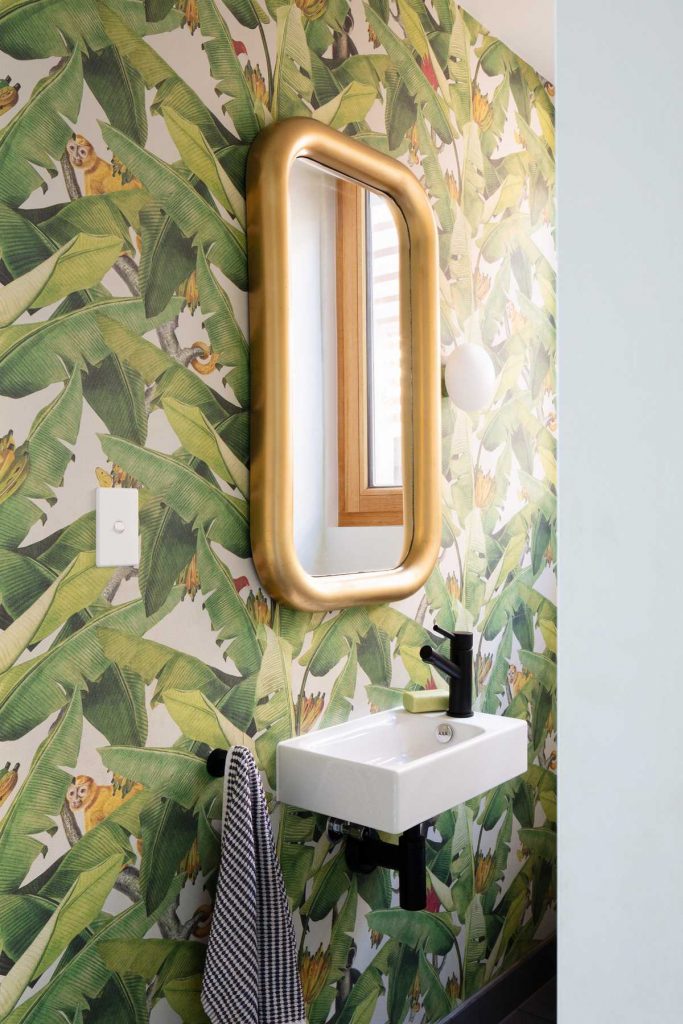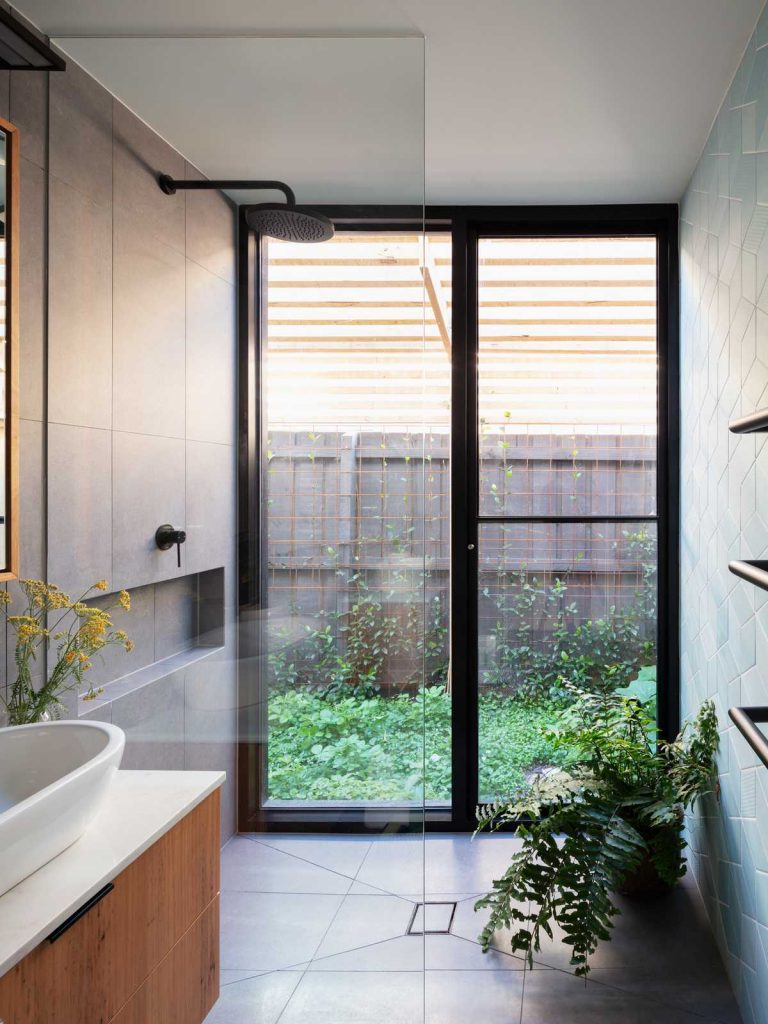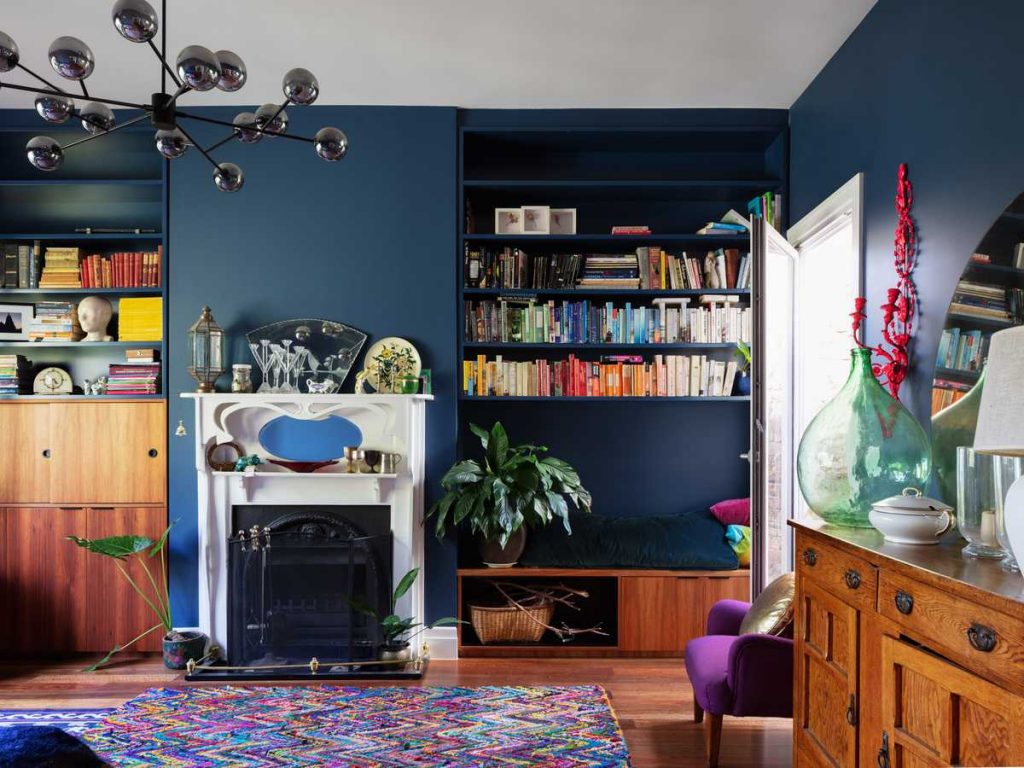 The relationship to the outside guided a plethora of other design decisions. A range of openings assist the connection to the outside and help define the spaces. For instance, hidden courtyard gardens were provided outside the downstairs study and ensuite. The expanse of glass allows these small rooms to connect out and feel more open. Longer views of trees in the distance are captured from the upstairs bedrooms. A snippet of the outside is seen through a small triangular window at the top of the stairs, providing a view that'd be missed otherwise. The central stairwell also allows a strong visual connection between the two levels providing an important sense of spaciousness.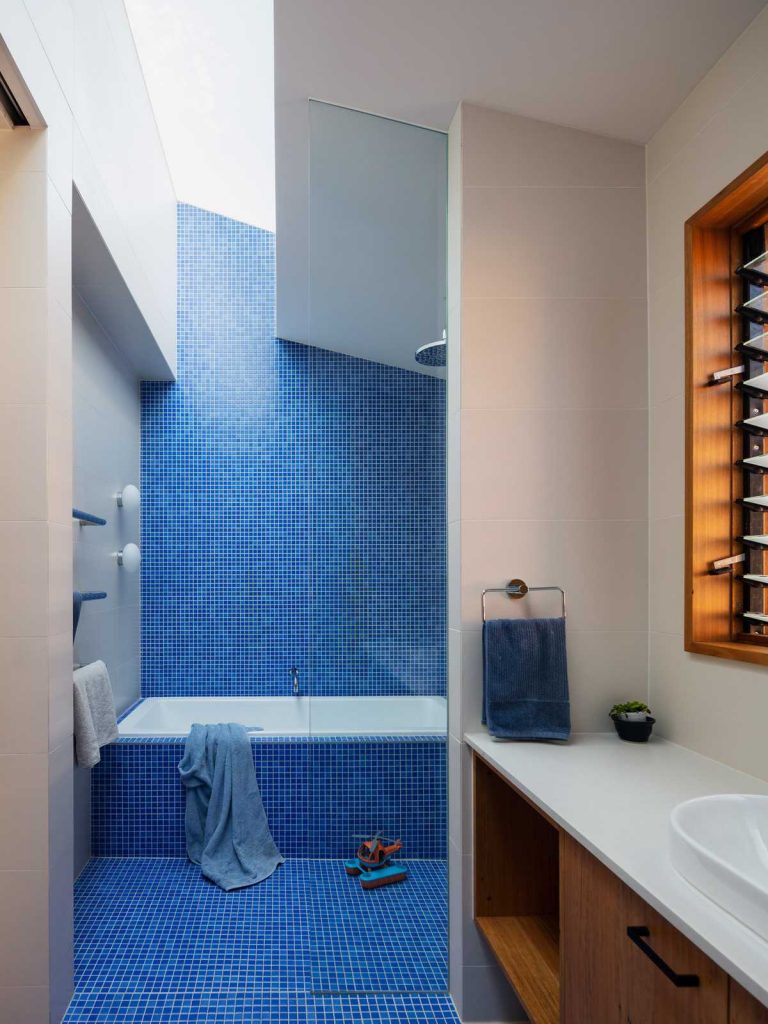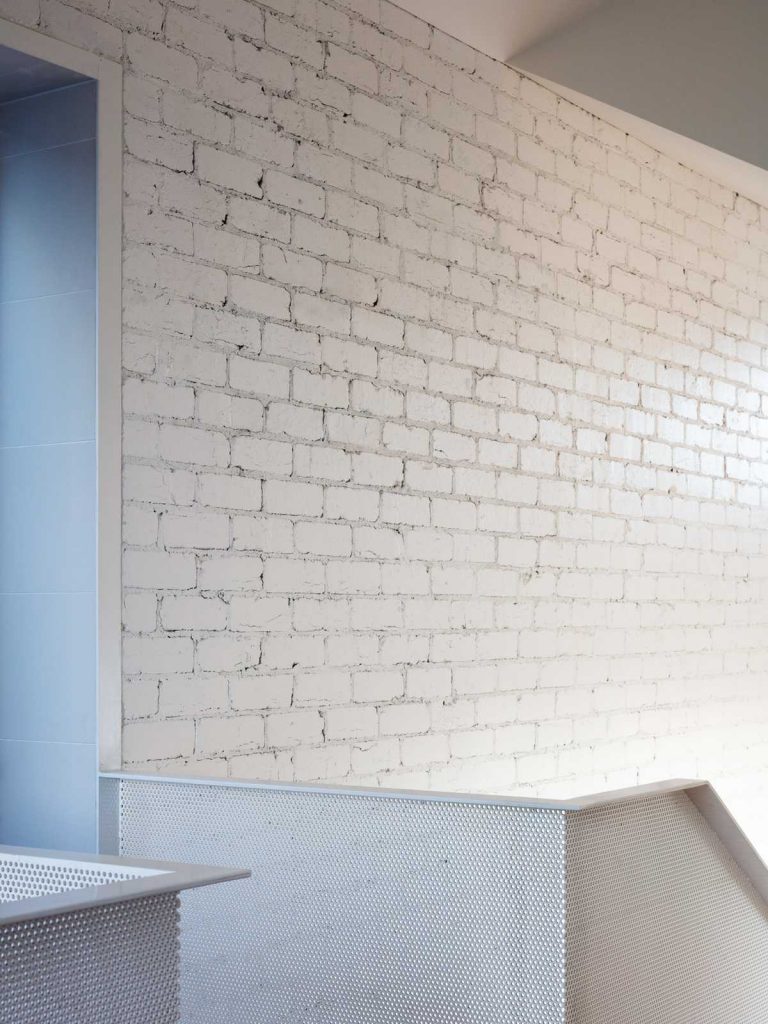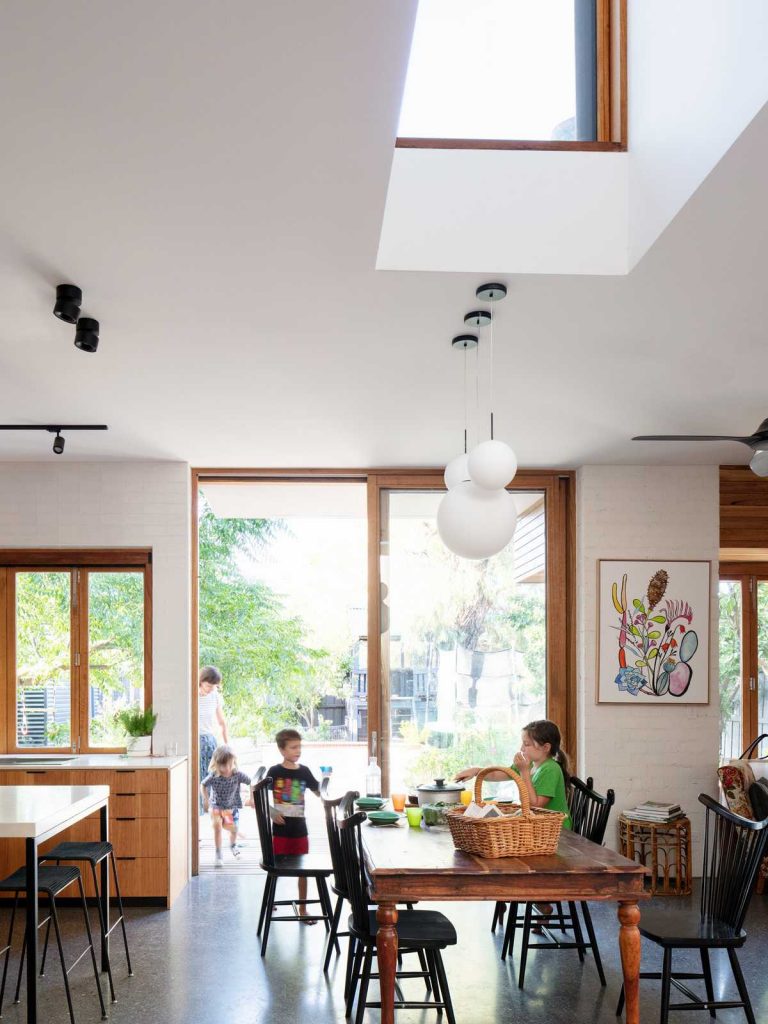 By having the two stories spaced around the stairwell, a thermal chimney effect is created where cool air is drawn from below and exhausted at the top. This house has ceiling fans but no air conditioning and is really comfortable. The thermal mass of the brick wall and concrete floor also assists thermal regulation. The brick wall that runs down the middle of the house provides a visual texture that identifies the spine of the house. It works thermally as a heat sink as well as a cool sink, assisting the moderation of the indoor environment. The building fabric itself is highly insulated and considered north sun shading has been provided. The project also incorporates water tanks and PV cells.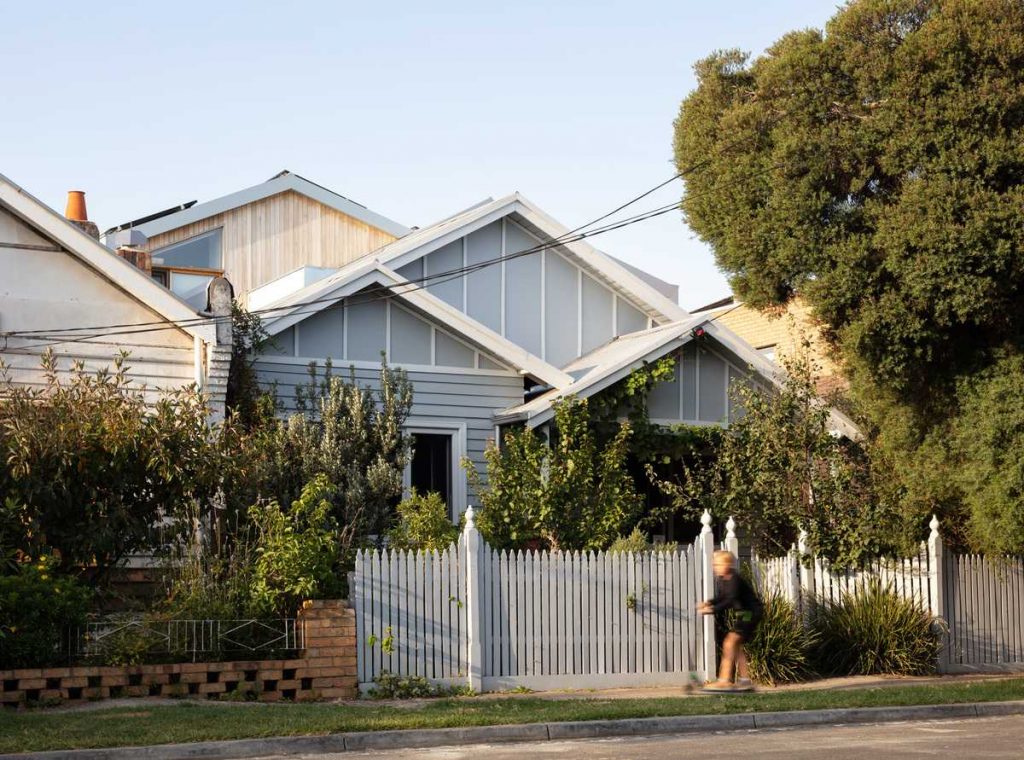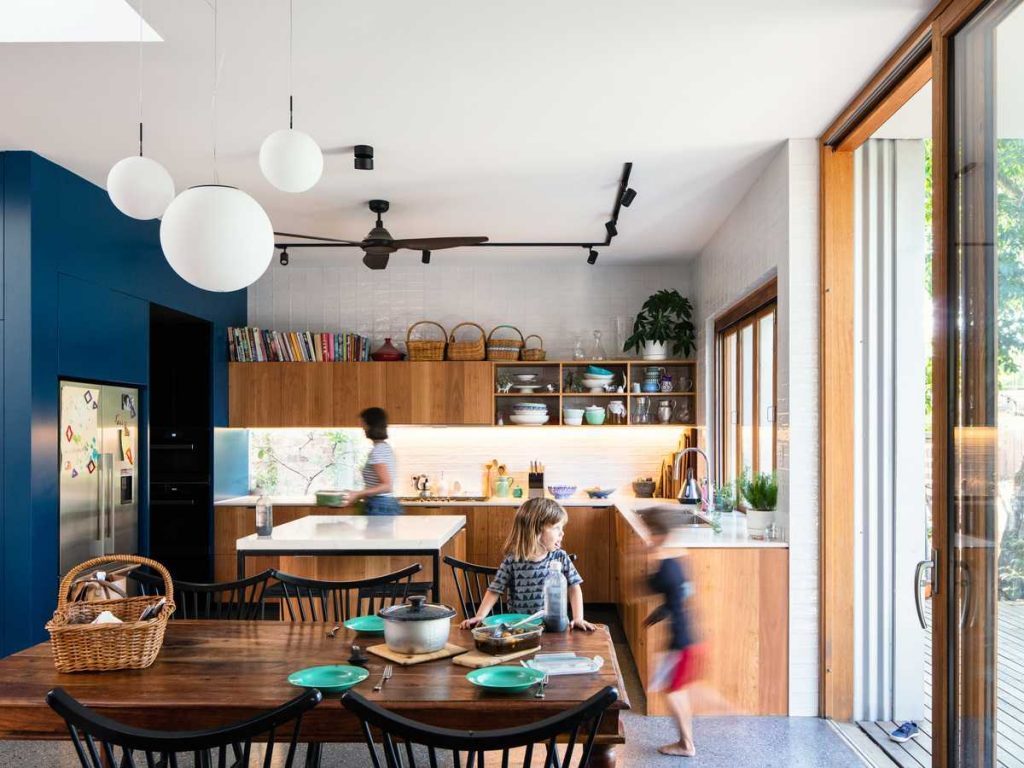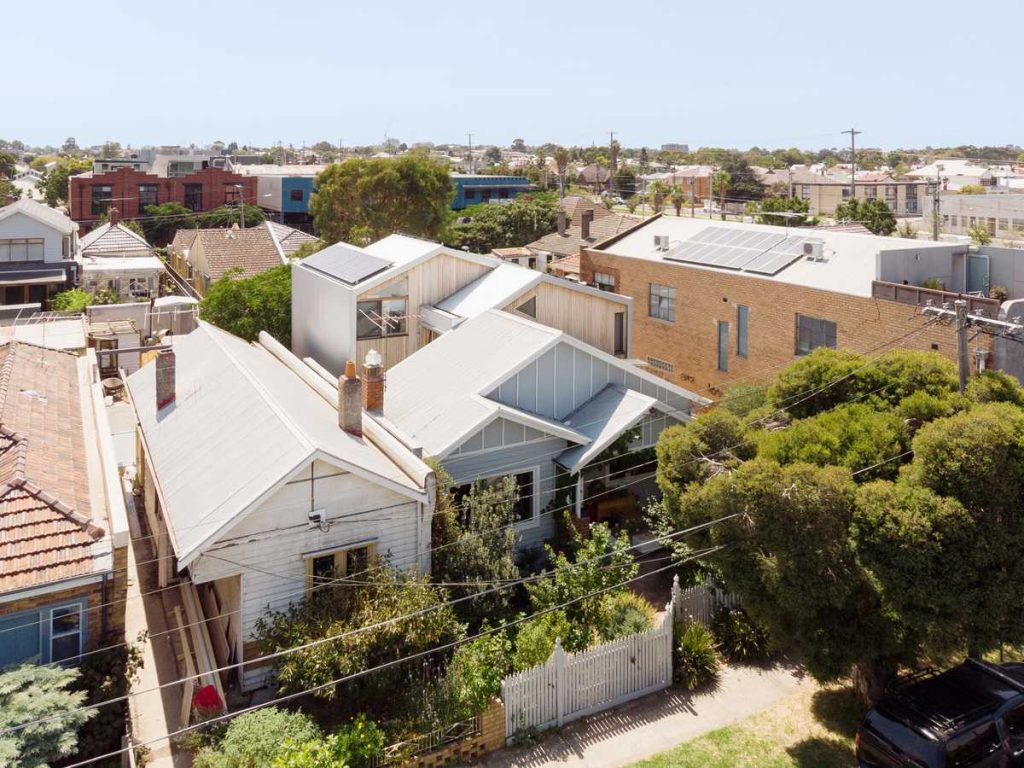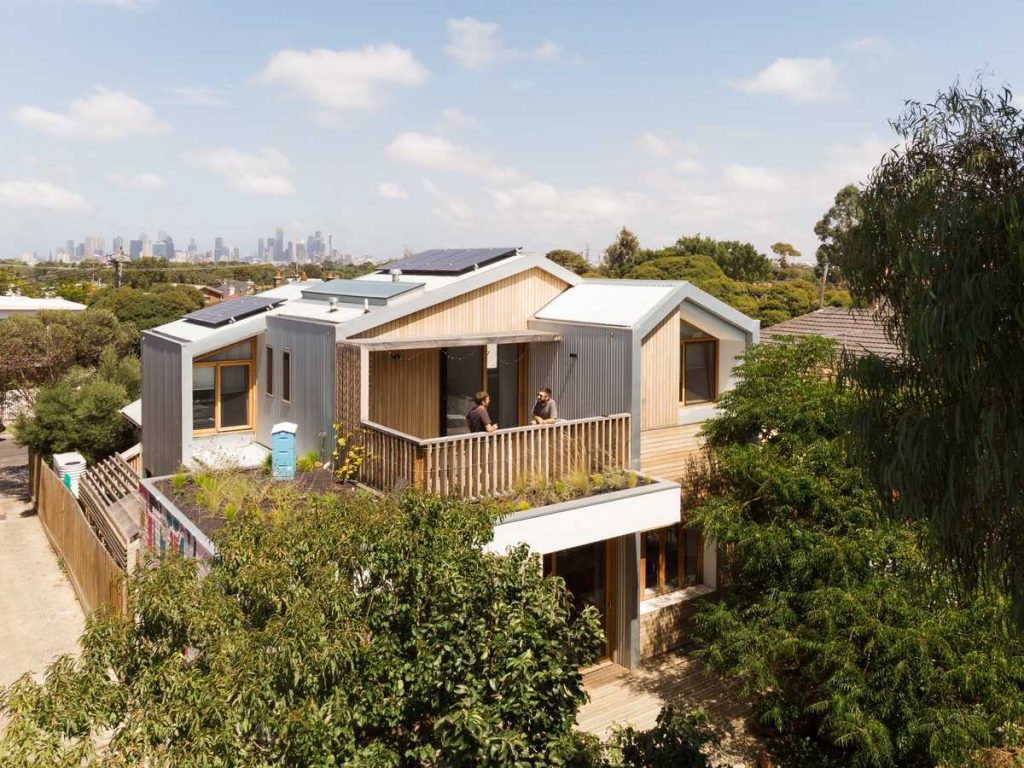 Photography by Rory Gardiner