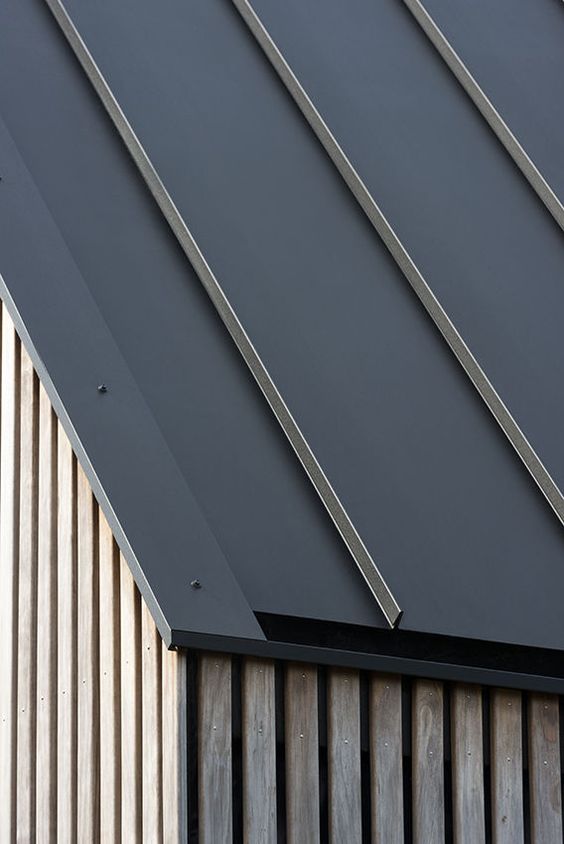 Repair or Replace Your Roof: Which One To Consider?
---
Did you know? Your roof requires periodic repair and maintenance from time to time, which if neglected, might not live up to its full lifespan. But there comes a stage when a repair doesn't suffice anymore. You are required to replace the roof entirely when that stage comes.
According to Kimballroof.net, a roofing company in Salt Lake City, it's a tricky question of whether to repair or replace your roof. It's somewhat a challenge for homeowners to identify a situation and address it correctly. Repairing a roof when it actually requires a replacement is one of the most common mistakes people make.
However, In this post, we'll address each situation and we'll guide you about your action plan to help you make an initial decision. Make sure that you read the article thoroughly and you'll have a precise idea of what to do with your roof.
Repairing an Old Roof
Let's go with the easy option first. Repairing the roof. Repairing a roof means replacing damaged shingles. The damage is most likely occurred as a result of wind, rain, or any other natural element and disasters. It's a relatively inexpensive option and most people like to go this way.
But there is a catch. This option only works effectively if you have a relatively new roof. It's also important that you have matching shingles stored somewhere on the property. If your home has generic shingles, you can get them from your nearest shops. But if you don't, it's going to be hard to match the color.
Replacing damaged or fallen off shingles is a very easy and straightforward job. You can even do it by yourself if you are confident. But we certainly don't recommend it. A newer roof will easily bond with the new shingles and will last for the lifetime of the roof itself.
Consider Partial Roofing
If your roof seems beyond repair, and you don't have the budget to do a complete replacement at the moment, there is another option for you. It's a partial reroofing. It's only applicable if the damage is restricted to one side of your house. If the damage is abstract and you see broken shingles randomly, partial reroofing is not a very feasible idea.
Partial reroofing comes with its own problems as well. A partial roofing job is more expensive than total roofing if you consider per square cost. Also, the new roof might not match the existing shingles. The labor costs and disposal costs will rise as well.
The Architectural Integrity Matters
Houses are designed in such a way that the original roof might be kept at all costs. Otherwise, the architectural integrity might get compromised, which is not a viable option. So, a roof repair instead of a replacement is a more practical approach.
Look for Interior Leaks or Moisture Marks
Moisture marks are a telltale sign that something is wrong with your roof. With moisture marks, the question of leaks arises. Is there a leak? There might be multiple. Contact your contractor. If your roof seems visibly fine, you can get away with a minor repair job that won't cost you a fortune.
Going for the Replacement
Now, let's explore the more complex and costly option. Roof replacement. There might be a lot of reasons behind why you need to replace a roof. So let's explore some of the reasons why you might consider replacing your roof.
Your Roof is Wearing Out
Every roof has an expiry date. If you're the first owner, you know when it's due to change the roofing. If you bought the property recently, make sure that you contact the previous owner to know more about the history of the home, particularly the roof.
If you notice any visible sign of wear on your roof shingles, consider doing a replacement. Because all shingles will not show the sign of aging at once, but it's going to happen soon. If you make the mistake of repairing aging shingles, get ready to do the same thing over and over.
Replacing the entire roof when it's time will save you a lot of time, money, and hassle in the long run. Keeping some variables like the shingles' age, the climate of your area, the strength of the wind, the likelihood of having natural disasters in mind will help you identify the need for replacing the roof.
Not Compliant with the Current Building Codes
If you happen to be the owner of a very old house, chances are your home doesn't comply with the current building codes, no matter how strong your roof is. The modern-day building codes are different and a replacement is the only option if you fall into such a situation.
It's not only a safety issue, but you might also fall victim to legal issues as well if your home goes under inspection. If you have plans to sell your home in the next few years, you might not get the expected price for the property as well, thanks to the failed building code compliance.
Damage Due to Natural Disasters
Another viable reason for replacing a roof is a natural disaster. A cyclone or hurricane might have damaged your roofing shingles beyond repair. It happens especially in the coastal areas. We cannot control nature and we can't help roof damage from happening in the process.
So, if you're a victim of a natural disaster, replacing the entire roof is your only option. But this time, go for something durable so that you don't have to replace your entire roof every time a cyclone hit.
You Need a New Roof
Another not so common reason behind a full roof replacement is that you want a different roof, for aesthetic purposes. If you're a visibly stimulated person and you want your property to pop in the neighborhood, a roof replacement is one of the most effective ways to go.
A new roof means a new look, a fresh layer of roofing and it won't require any repair for many upcoming years.
Overview
From what we've learned so far, repairing and replacing are both viable options when it comes to roofs. As a homeowner, your focus should be on identifying the situation and addressing it carefully. Wrong decisions regarding your roof will cost you money, time, and suffering in the long run.