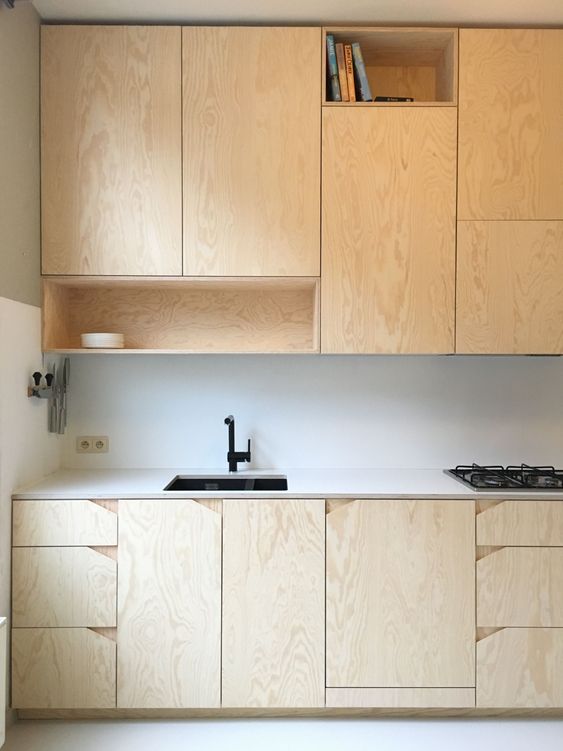 Tips for Eco-Friendly Remodeling for Your Home
---
Being green is at the top of many people's priority lists nowadays. It's possible to remodel your home with eco-friendly alternatives that can save you money and conserve resources. This list of eco-friendly remodeling ideas will inspire you to be green. Whether you're looking to make small changes or big changes, there are many options available to have an eco-friendly remodel for your home.
Principles of Eco-Friendly Remodeling
Conserving resources is an important part of being green. Here are a few principles that will make up the majority of green remodeling trends:
Shop Local
Instead of paying to ship materials over long distances, which creates a carbon footprint, think about shopping locally. Ask your local businesses what environmentally friendly products they have. Also, feel free to get creative when it comes to designing and repurposing in your home. Shopping locally has a lot of benefits for both your home and your community. You can also look at ways to salvage what you already have to save resources, as well as also money.
Reuse What You Can
Reduce, reuse, recycle! In addition to incorporating new, energy-efficient appliances, it also makes a lot of sense to repurpose old materials that you might already have. Turn an old pallet into a shelf. We've seen bunk beds turned into cabinetry. Get creative!
When you reuse old materials, in addition to saving money on new furniture, you keep materials from ending up in a landfill. This one is a fun way to reduce waste and be kind to the environment.
Make Small Changes
Many small changes in your home can lead to a big impact. One step you can make is to upgrade to energy-efficient appliances. This can include on-demand water heaters that use more efficient insulation and solar technology.
Next time you have to replace an old appliance, look at getting an Energy Star-certified replacement. Energy Star-rated appliances offer durability, quality, and energy efficiency. Also, placing your refrigerator in an area of your home where it won't be exposed to direct sunlight is another option you have to save on energy.
Looking at the bigger picture, you can complete your remodel with more eco-friendly materials, such as using sustainably harvested woods or reclaimed lumbers. Another option is to use reclaimed fixtures.
Going further, if the local laws allow it, you can consider a rainwater collection system to save on plumbing. This is an excellent option to use for irrigation.
Eco-Friendly Kitchen Remodeling
Be careful when making ecologically conscious design choices in the kitchen. Make sure not to use or reuse potentially toxic materials. When using old pallets, for example, the wood can be treated with methyl bromide. Don't use these pallets for anything that would touch or be near food. Also, beware of toxins in sealants and glues, and use food safe materials when possible.
When picking your appliances, think about going all-electric. This can conserve energy use in your house. The kitchen can use up to 10% of the energy in a home.
For lights, choose energy-efficient lighting. Making good use of natural lighting is one way to save on the cost of lights. When you're picking bulbs, select LEDs over incandescent bulbs.
Choose classic and timeless designs that you will feel comfortable with for years to come. This means that you won't waste time and money taking it out and redoing it when other styles become popular.
You should not use volatile organic compounds. These can potentially have long-term health risks. Home products that are natural are generally more effective and durable than man-made products. One example is that a wool rug will outlast a synthetic rug by more than 45 years!
Another example is that natural linoleum can outlast synthetic vinyl almost twice as long. For countertops, natural granite is a sustainable and long-lasting choice that can be used for generations.
Eco-Friendly Bathroom Remodeling
Did you know that the toilet uses up to 27% of the house's water? Starting by installing a water-efficient toilet can make a big difference in your water bill and the eco-friendliness of your home. There are models such as dual flush or low-volume toilets that will help you to remodel your bathroom sustainably. Maintaining and installing water-efficient systems and plumbing is a big move in making your home more eco-friendly. Natural ceramic sinks are a good choice when remodeling your bathroom, as well as non-toxic cement.
Consider upgrading or having an eco-friendly plumber or handyman upgrade your faucets and shower systems to be more modern and water-conserving. Changing your appliances will increase the value of your home and also update it to be more conserving of energy.
This guide provides a few ideas on how you can be more energy-efficient and eco-friendly at home. When you're remodeling your home, think about the different ways you can be more environmentally conscious and save resources while being modern at the same time.
Author Bio:
Edward Flanagan is the founder of Edward's Enterprises, a handyman service & licensed general contractor that has been improving homes and providing facilities maintenance in Southern California since 1996. Their remodeling services include full kitchen and bath remodels. Edward currently divides his time between Camarillo and Venice Beach, CA, and loves the 405.