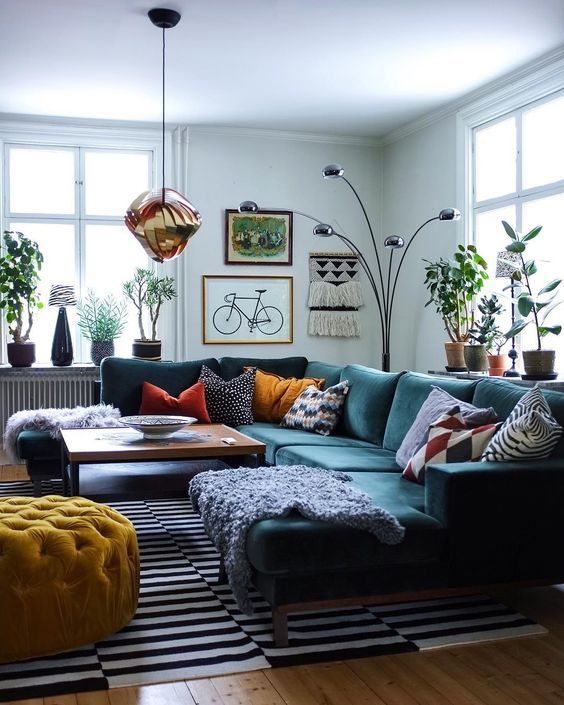 Tips For Making A More Inviting & Cozy Home
---
Your home should be an escape from the stresses of the world beyond it. Coming home should be a pleasure that you look forward to, and that's why your decor can have a huge impact on your mood and level of comfort. If you want to feel relaxed in your home you might need to add a few touches that can add an inviting and cozy feel.
You don't need to break your bank to update your home to a more cozy palace. Simple design and decor touches can help your home draw you in like a warm hug. Even in the heat of the summer, your home should be a place where you can relax and forget about the days' worries.
You can get a lot of comfort during a winter storm that your Allstate home insurance or any insurance will help protect your home, you still need to get comfort from your furnishings, lighting, and decor items. To add a cozy and inviting feel to your home, follow some of these easy and affordable decorating tips.
Under Foot Comfort
Nothing gives your home and your feet a chill than bare floors. Whether you have tile or wood, a cool surface to the touch is anything but inviting. This doesn't mean that you have to sacrifice your style and install wall to wall carpeting, but adding something underfoot that's comfortable can really warm up your space.
Shaggy area rugs in your family and living rooms, runner mats along with your hallways, and area rugs under your dining room table can make a drastic difference in the feel and comfort of your home.
Candles
The warm glow of a candle can make almost any place feel calm and cozy. Try placing sets of different sized pillar candles or candlesticks in groupings around your home and light them up just after dusk.
The soft and golden hue of a candle will lull you into just the right comfort zone. If you are concerned about the risks of having open candles, you can always invest in some of the artificial flicker candles that do a great job of mimicking the real thing.
Soft Light Bulbs
When your home is lit by bright white bulbs it can be just too bright and harsh to feel cozy. Light up your lamps before your overhead lighting for a softer effect. Switch out your bright bulbs for a soft white bulb option that will bring a warmer, softer light to your room.
Paint
White might be easy to maintain and to decorate around but it doesn't scream warm and cozy. Softer pastels and darker shades of blue, red, and green on at least two walls can give your room a darkly inviting vibe.
Throw Blankets
There is nothing better than hitting the couch in your favorite room and cuddling up in a soft and cuddly throw blanket. From lighter summer-friendly materials to the plushest woolen blankets, placing a few blankets on the back of your couch or favorite chair can make your room much more inviting.
Conclusion
It's amazing what a few small additions and changes can do to make your home feel cozier and inviting. Affordable changes like switching out your harsh light bulbs and adding a few blankets around the room can turn your home space into the retreat that you have always wanted.