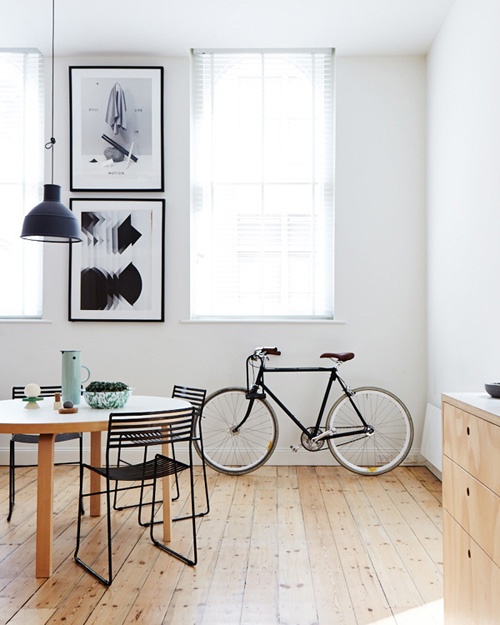 6 Tips That Will Help You To Create An Amazing Dream Home
---
We all want our dream home. But what should we do to achieve this? A dream home should be more than just thinking of some rooms and whether you want a garden or a balcony! It should be a passion project, which leads to true home happiness. Read on for 6 top tips on how to make your next home the real dream!
1. Think of Your Family
First thing's first – think about who is going to live in this home. To ensure you plan the perfect home, do this properly. How many bedrooms and living space do you need? How do all the other members of the household imagine their dream home? Do you need to take opinions from your partner, kids, or other family members? If you start by asking yourself these big questions, your project will get off to a great start. You should also make sure the location suits everyone! The dream home in the wrong part of town would not be as much of a dream!
2. Research, a Lot!
There are so many different things you could do when it comes to renovating, designing, or building your home – the design options are endless! You should spend a large amount of pre-planning time researching other similar projects like yours. There are plenty of resources available to you. Head over to Pinterest, read online magazines, or watch TV programs about design and building. In other words, make sure you get as much information as possible before you move to the next step.
3. Make a Budget
It seems obvious, but worth saying. You don't want your project to run away with you, leaving you penniless in an unfinished property – that sounds like a nightmare! Reach out to various professionals for quotes, estimates, and honest discussion about your budget. You could also talk to others who have designed their own dream homes. Listen to their stories and how much money they spent. Take their advice and create your budget wisely. Make sure you leave some room for unexpected costs – these are almost inevitable when it comes to construction!
4. A Balancing Act
When designing or building your dream home, the challenge is to balance style, budget, and functionality. Your interior style – because you want your home to look and feel incredible. No dream home is a plain square box! A budget – because you want your home to be stylish, but not make you bankrupt! And finally, functionality. It is by no means the least important part of the balancing act! You want your home to be functional as well as stylish. A beautiful home, but a nightmare to move around would not be pleasant! Space that is extremely functional and practical, but looks terrible, is not a dream either. Make sure you consider these three things when initially planning your home.
5. Find a Great Team
You can't build a great home without a great team, so before starting anything real, you need to find a reliable contractor! This part is crucial because if you do not like or trust the people working on your home, you will not feel comfortable with the project. There are lots of ways to look for professionals these days. If you are working with big firms, you can look at independent reviews online. And if you choose to work with individuals, you can reach out to former clients for recommendations or look up their works on their websites. Also, meet with your team before the project starts. Make sure you know you are all on the same page and will work together in harmony.
6. Truly Enjoy the Process
If your dream home is to feel amazing when you finally live in it, you have to enjoy the process while creating it! If you hate the process and get angry throughout, you may bring that energy with you into the house! You can't fail if you keep the faith that the hard work and long journey will be 100%! Also, you only get to build your dream home once! So we say you may as well enjoy every single minute of it.
Those were our top six tips for making your dream home! We hope they help and that you can get creative and work towards making the home of your dreams a reality! Remember to enjoy yourself and dream big. Your dream house could be just a few months away.