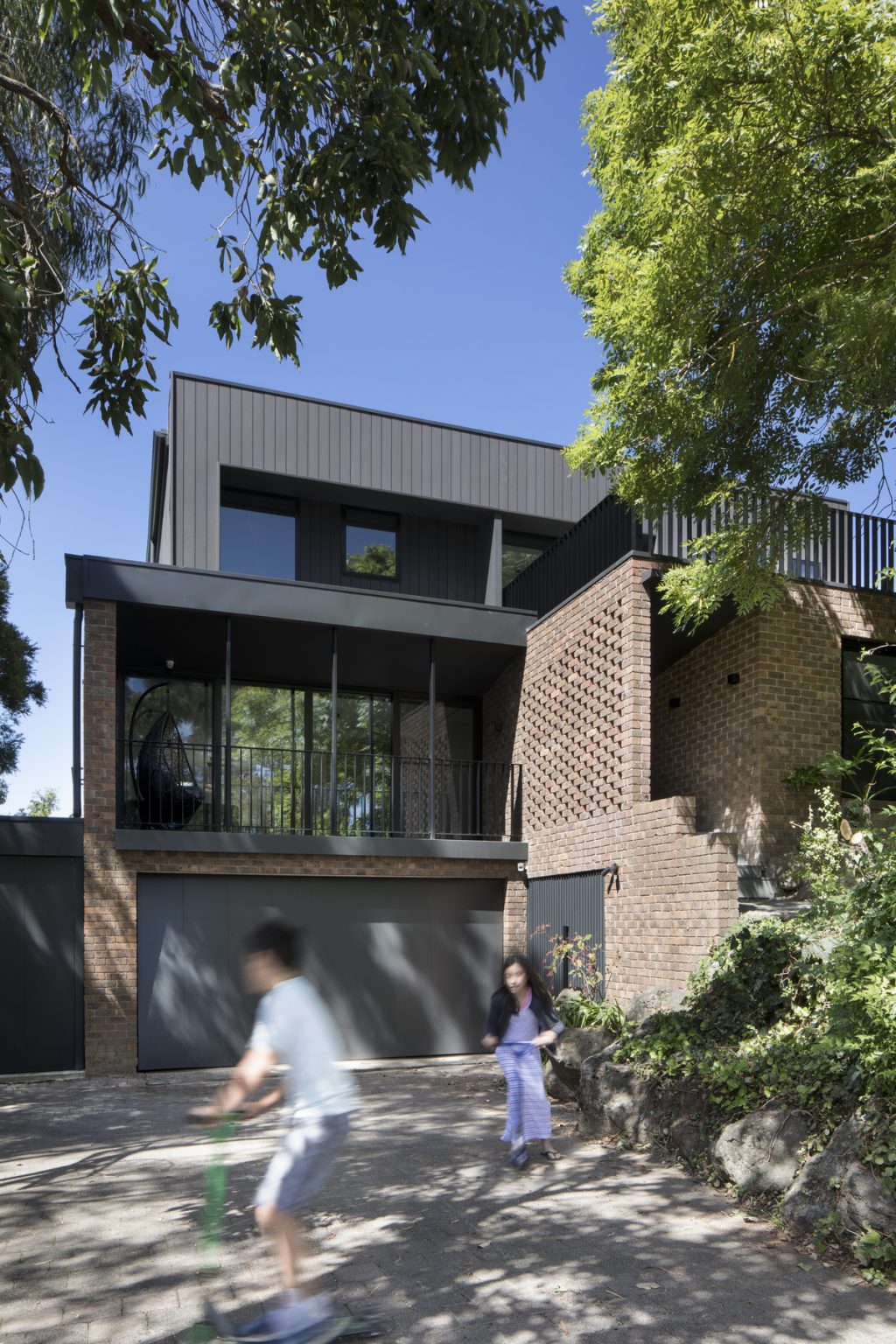 A Complete Renovation Of A 1970s Double Brick Family Home
---
To make the most of its privileged position, overlooking Ruffey Lake Park in Doncaster, the In-between Architecture Studio completely transformed this 1970s double brick family home.
To take better advantage of its stunning outlook and north-facing frontage, the architects reconfigured the previously dark compartmentalized interior They have also rebuilt and extended the upper level to deliver abundant natural light, highlight stunning views, and provide a seamless connection between kitchen, dining and living spaces; essential to modern family life. Quieter private areas, such as the library, music room, and TV den nestle snugly into the sheltered west side of the ground floor. A timber-clad pod divides the east and west sides of the floor plate and conceals the cloakroom, bathroom, and pantry. The new first floor comprises generous bedroom suites, an additional bathroom, and a large north-facing terrace, conveniently accessed from both the landing and master suite.
A clever reworking of existing stepped floor levels and the strategic placement of voids and skylights creates a variety of spatial volumes and brings natural light to the core of the home. The central timber stair is lined to one side with custom-shelving to display the occupants' collections, and the other is open to the double-height void – now bathed in sky-lit softness.
The brown brick of the existing house — typical of its era — is retained to the ground and basement levels and complemented by new charcoal cladding and trims. The current fabric is celebrated and updated by the clean lines of the new parapets and window details. The insertion of hit-and-miss brickwork blurs the distinction between interior and exterior spaces and provides a surprising lightness to the otherwise solid forms.
Photography: Tatjana Plitt
Interior Styling: Curious Grace