A Contemporary Renovation of a House in the West End of Toronto
---
Design studio Odami completed a small renovation of a house in the west end of Toronto. The renovation consists of several punctual interventions: the refinishing of the main staircase and living room fireplace, the addition of a new desk/storage unit next to the kitchen, and a new closet and bench in the entrance.
For a family of five with three young children, functionality was crucial. Before the renovation, there was no closet or any space for the children to get ready. So, designers added the extra-deep closet and bench with pull-out drawers that now provides a place to sit, storage space to reduce clutter, and unity for the entrance space. Deeper in the house, just outside of the kitchen, the built-in desk offers an isolated workspace. A small cutout, placed beside the steps down to the mudroom, allows it to do double-duty as a railing.
Besides functionality, another priority was to update the house to give it a more contemporary feel. While the house is more traditional in terms of details and finishes – with high baseboards, intricate door jambs, and crown molding – the clients had amassed a diverse and unique collection of furniture, art, and other objects. Designers' pieces had to strike the right balance between the traditional nature of the house and the playful eclecticism of the clients and their furnishings, all while being neutral enough to age well with the home.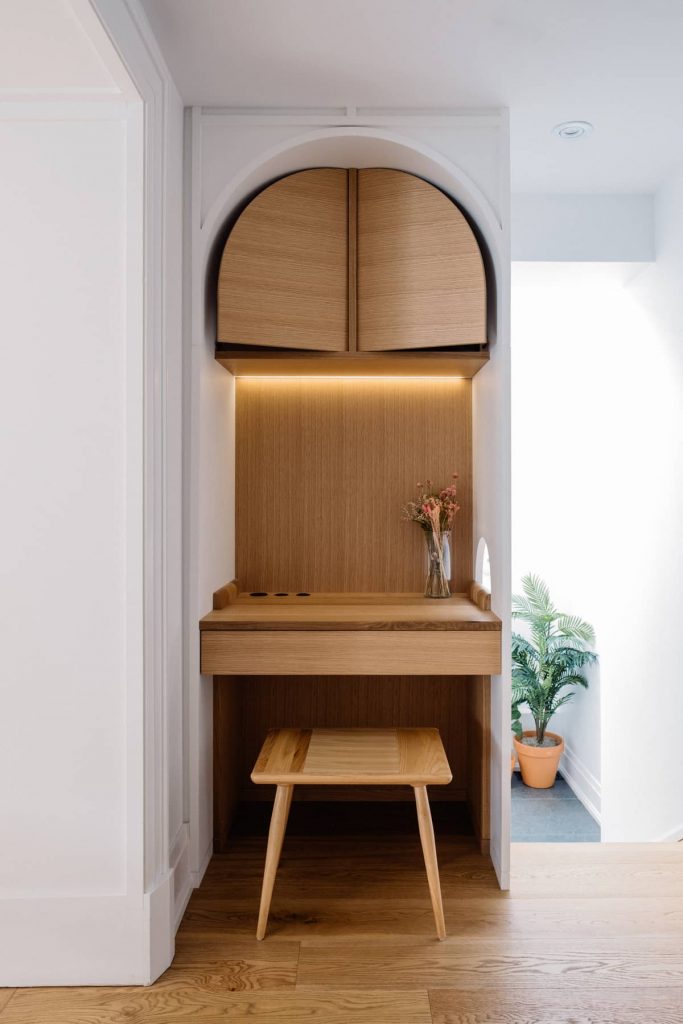 A muted palette allows all the pieces to blend with the walls and floors. With the millwork elements, extruded gables and arched openings give them depth and shape, allowing them to merge with the house's detailing – while still maintaining a contemporary feel. Pillowy tiles and rounded detailing give dimension and a subtle playfulness to an otherwise neutral fireplace mantle, playing off of the shapes of the surrounding furnishings. The railing and staircase join in as well, tying into the geometries of the bench and closet while contrasting them with color and a sense of lightness.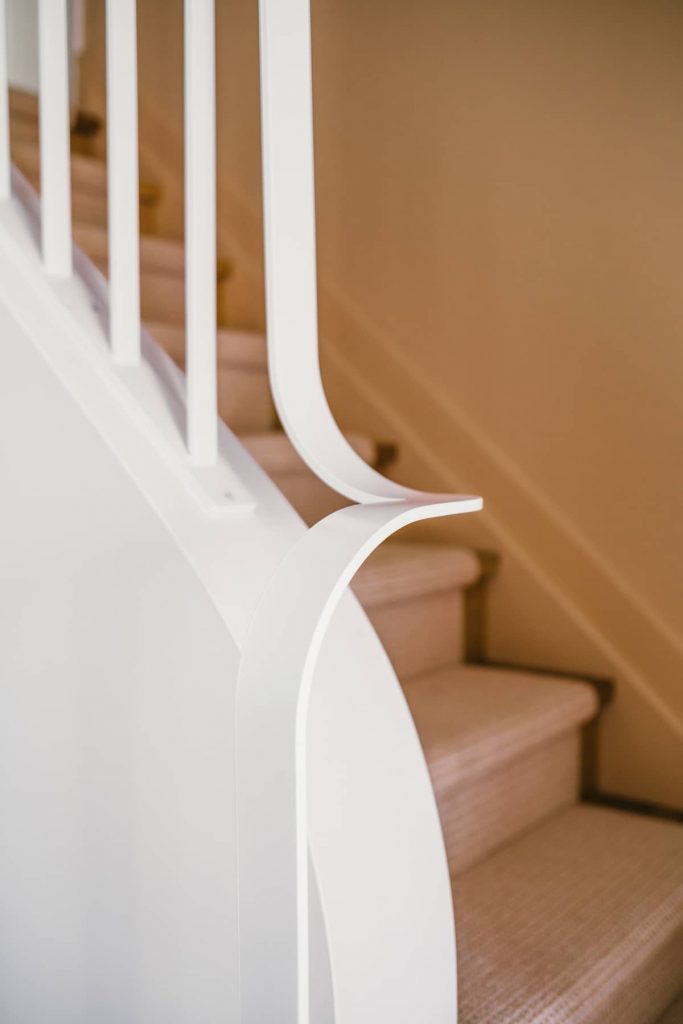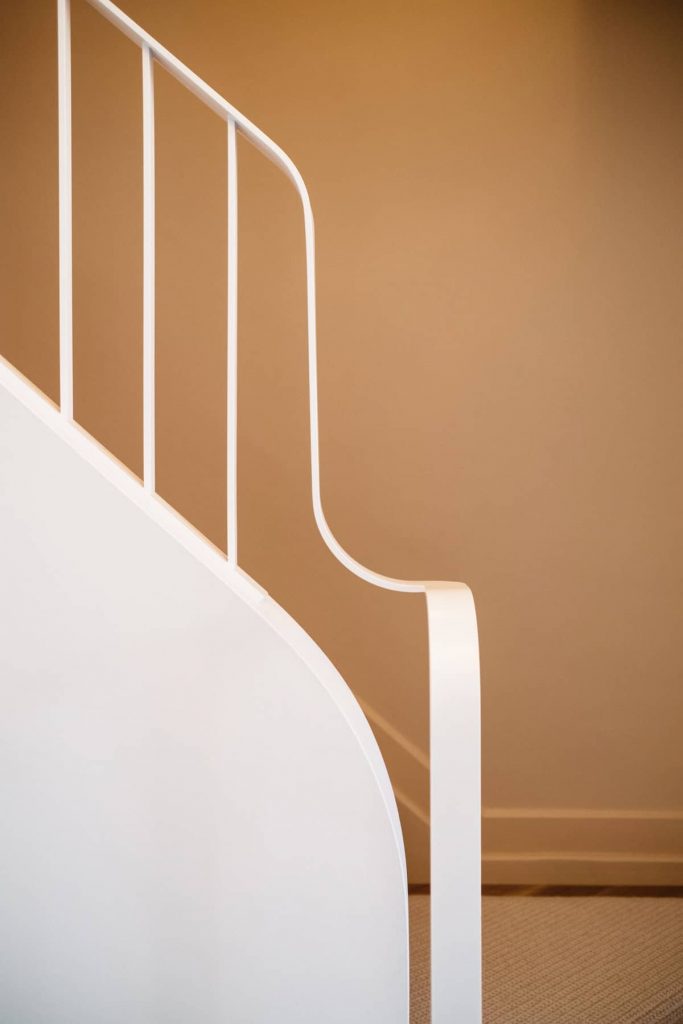 These modifications tie the main floor together stylistically – while making it much more comfortable for a busy young family.
Project by Odami
Photography by Kurtis Chen