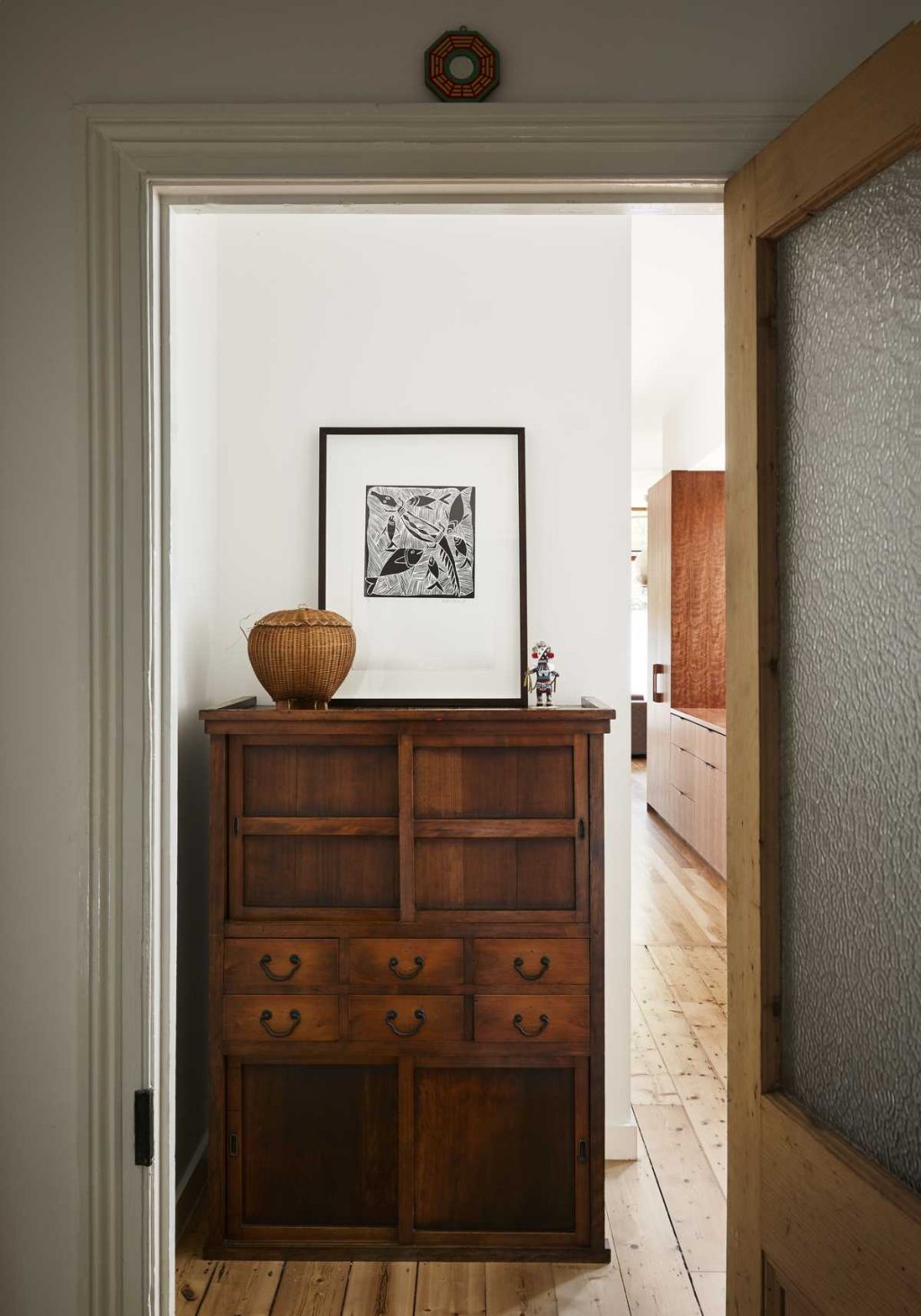 A transformation of a Brunswick weatherboard cottage by Gardiner Architects
---
Anna's House is a transformation of a tired Brunswick weatherboard workers cottage into a considered, practical and comfortable home. Situated on a small site with close neighbors, the design had to incorporate clever space-efficient design methods to allow the living spaces and gardens to feel open and spacious. The project incorporates passive solar design principals to catch northern light while ensuring it doesn't get too hot in summer. With a client that was open to finding the best sustainable solutions tailored to her project, the architects sought to ensure the design did everything it could to positively impact the environment and neighborhood. They transformed the period house into a comfortable, light-filled home that is fit for purpose while flexible with great connection to outdoor spaces.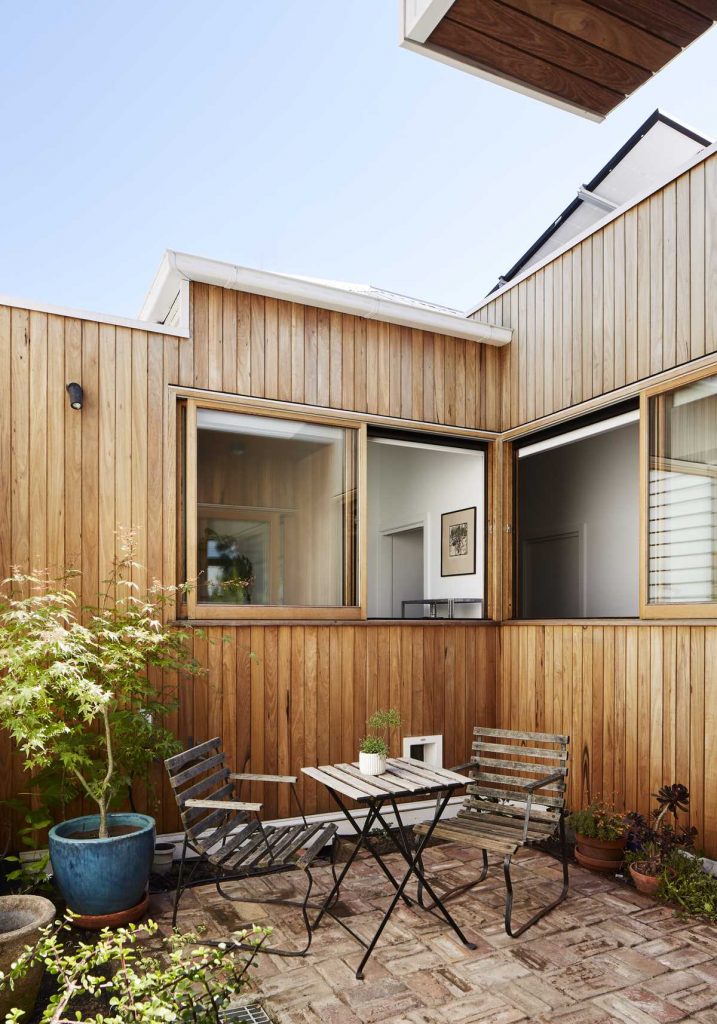 The architects decided it was best to retain the more solid, heritage section of the house to the front, fixing it up as needed while removing the substandard back section. The client felt strongly about having the front of the house restored to match the period features of the adjacent terraces. So the architects removed the 1970's concrete porch and added back in a timber deck and bullnose roof. Repairs to the worn-out weatherboards were also needed. The front porch is much more inviting to sit out on and connect with neighbors. The team saw repairing the old house rather than making a whole new architectural statement as a valid approach and respectful of what is already there on the street. It also allows for the budget and new architectural gesture to be left for the addition to the house and provides an opportunity to play off the old and have a bit of fun with the new.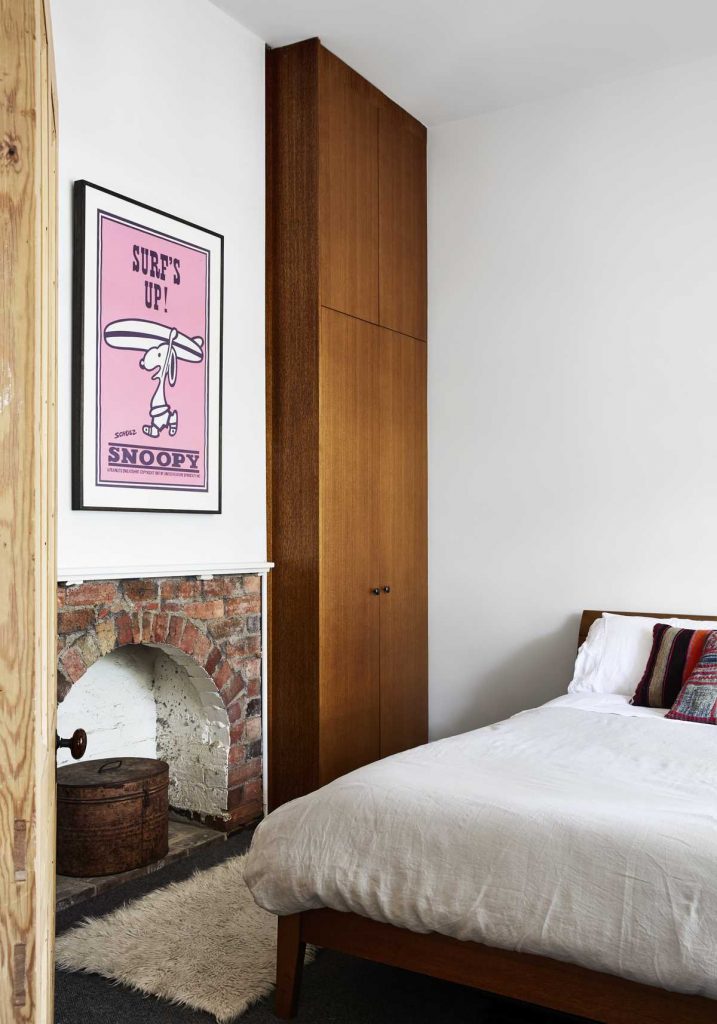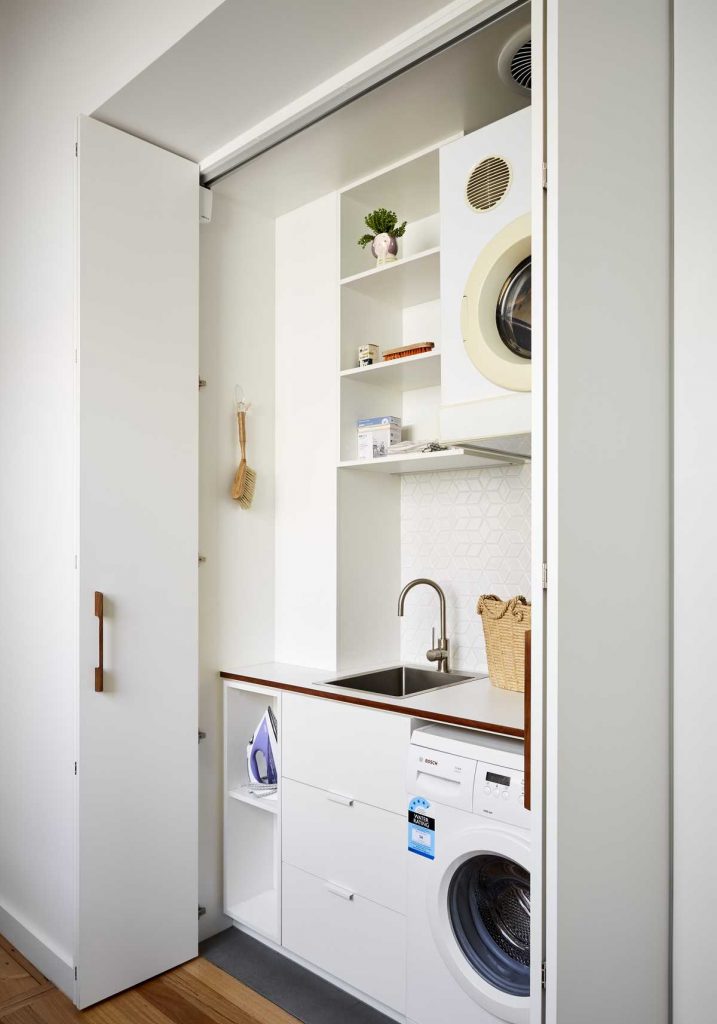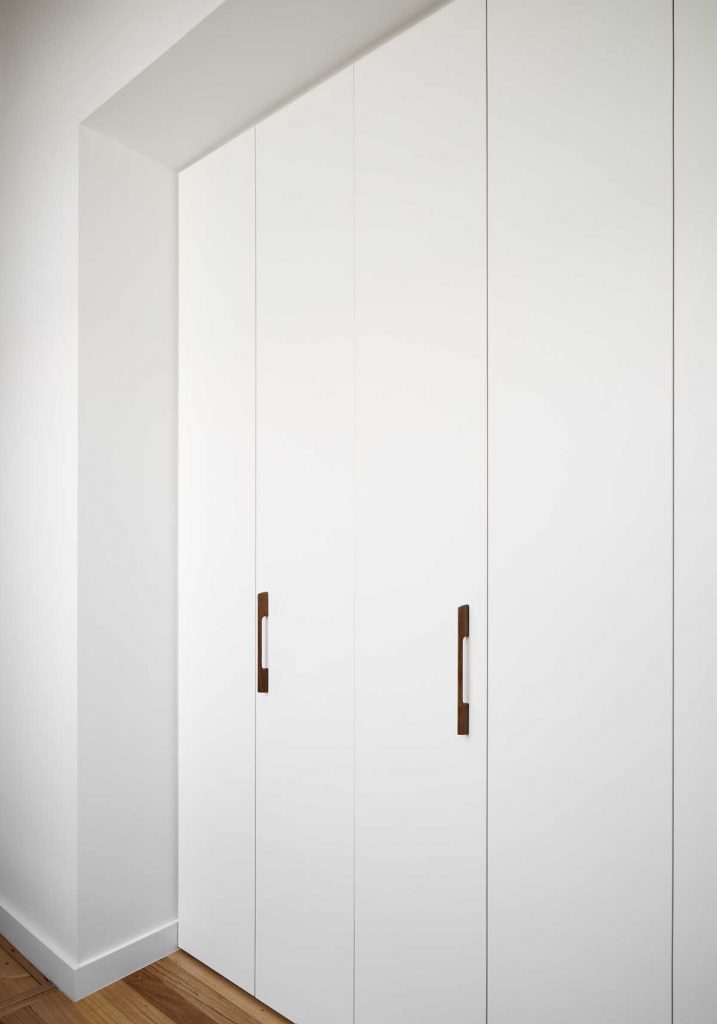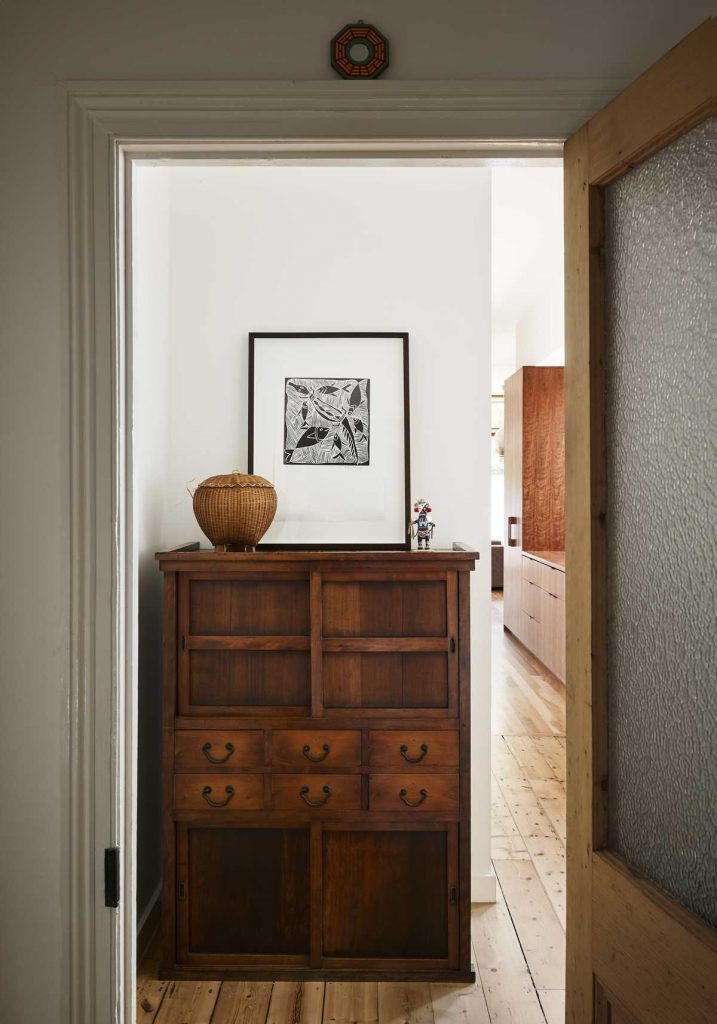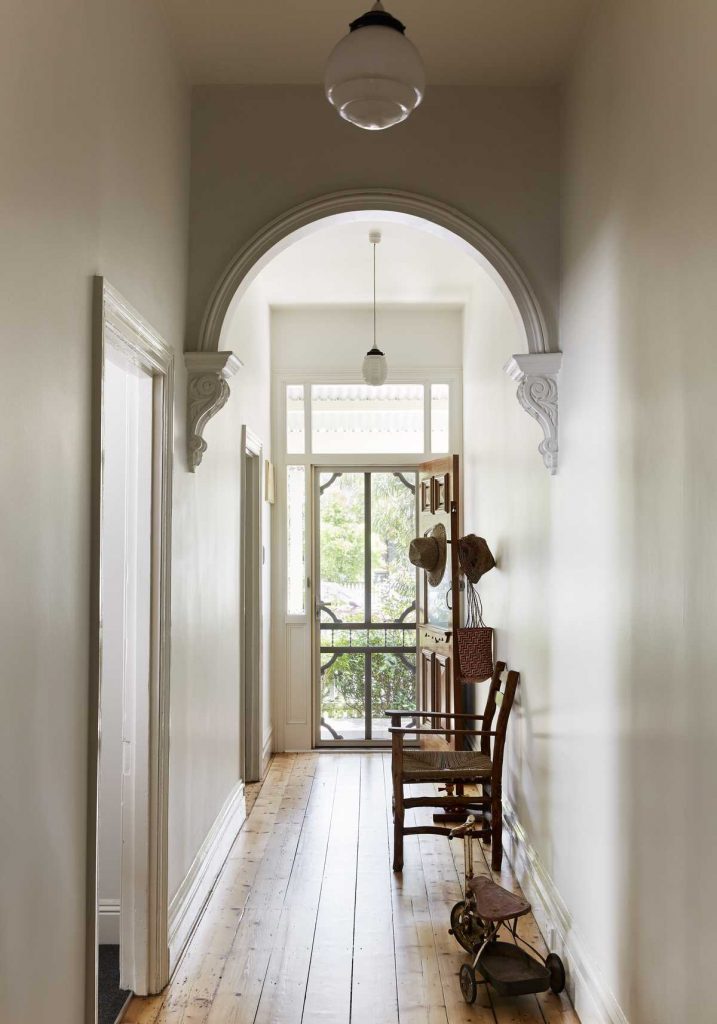 Walking through the home from the front entry, you see the retained front two rooms and hall. What before was an awkward walkthrough living space, is now transformed into the bathroom and study. The corridor that connects the old and new sections of the house has a separate toilet, a laundry and a whole lot of storage coming off each side. Doubling up a corridor with service areas is a space-saving tactic that assists with the efficient use of space in small footprint homes. Usable bench space with drawers below runs under the window along the corridor, which can be used as a part of the kitchen. A courtyard allows for more areas of the house to connect to outside. The study looks into the courtyard, as does the corridor. The new open plan living space has a raised ceiling to give a sense of spaciousness while opening up even more to the northern sun and views to both garden spaces.
Project by Gardiner Architects
Photography by Tess Kelly