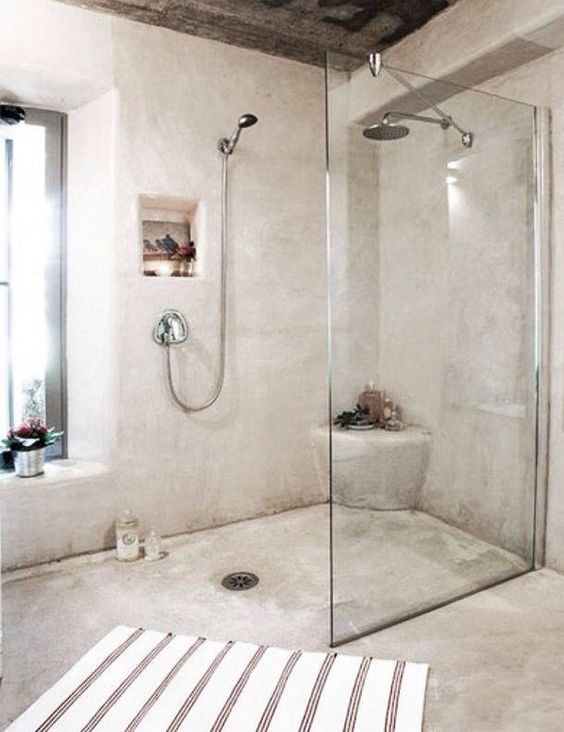 Disabled Bathroom: What are Your Options?
---
Many of us take the idea of living in comfort for granted, especially when it comes to having a comfortable and idyllic bathroom that's perfectly suited to our wants and needs. However, for disabled people, bathrooms can be a cause of great stress, as they're not always accessible, with many disabled bathrooms in restaurants and cafes, not suited for their needs. Therefore, when it comes to a disabled person's home, they should be entitled to having a bathroom that's right for their body and mind.
What options do people have, though, when it comes to creating a disabled bathroom?
A walk-in shower
As you go through life, you may feel as though the need for practicality far outweighs the need for a sleek look. However, there are certain ways you can have both. In fact, walk-in showers have recently seen a rise in popularity, due to the way they can become the main feature of a bathroom, but also act as space where people of all abilities can enjoy the showering experience. What's more, if the person is unable to stand, or stand for long periods of time, then inserting a shower seat can help. Position the seat beneath the showerhead, and have the seat flip up so that the person has the option. Therefore, if you or anyone you live with has a disability that affects how they can move, then having such a shower is ideal.
Even better are the grants you can get to achieve this so that you can combat style and practicality in one go. You can learn more by clicking here and visiting Bathing Solutions. To make it your own, you can choose the glass and tiles that surround it so it fits seamlessly into your bathroom.
Anti-slip tiles
If you have a walk-in bathroom, or perhaps the bathroom is for someone who is uneasy on their feet, then investing in some anti-slip tiling can be greatly beneficial. Considered a step up from those textured pads you stick at the bottom of a bathtub, anti-slip tiles can cover larger areas and can look beautiful as they do so. There are stone effect tiles and porcelain, and they don't have to be as expensive as you may expect.
Wet rooms
If having a bathtub isn't feasible, a wet room can open up the bathroom and rid any obstructions that may cause harm or discomfort. With many homeowners introducing a wet room into their homes, this spike in popularity means wet rooms are easily obtainable and can look stylish, not clinical.
Wet rooms are perfect for people in a wheelchair, who have trouble with mobility, and who cannot climb in and out of a tub. If you need privacy, then you can bring in a shower screen that can be easily operated.
A wet room can be a huge job, but in the long-term, it's a great way to make a bathroom that's both comfortable and stylish. Anti-slip tiles should be used, and a seat for those who need to sit down. However, the tiles don't need to be bland and boring.