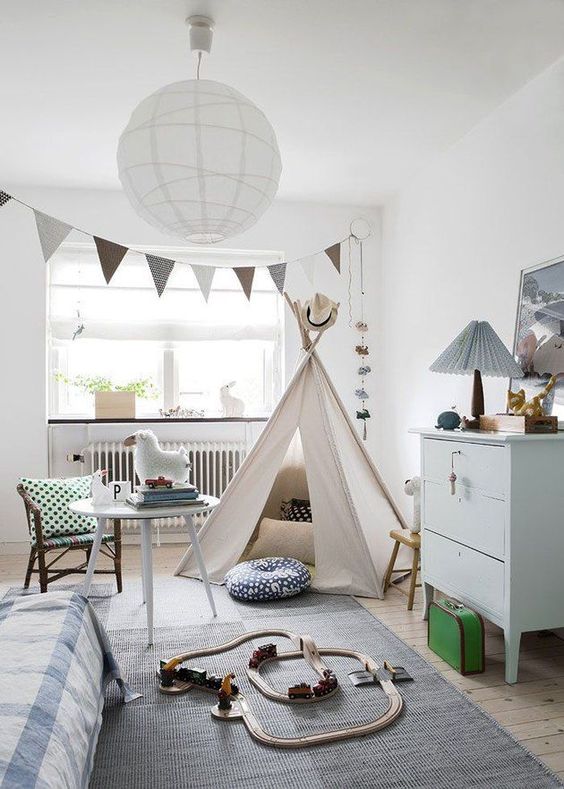 How To Choose The Right Bed And Mattress For Children's Rooms
---
Kids need sufficient sleep, especially the younger ones. So, choosing the perfect bed for your child is crucial for his or her well-being. Since a mattress is expected to serve your child for at least a few years, it's essential to find something of high quality and will provide unparalleled comfort. Here are some things to consider so that you'll come up with the perfect bed and mattress for your child.
Choosing The Bed
Probably the first thing to do is to find the perfect bed for your child. Here are some ideas on how to choose one.
Size
As soon as your child turns two, he or she can then have a big bed. You can choose from varying bed sizes, including twin, twin XL, or full.
Twin: The smallest size bed, which measures 38 inches in width by 75 inches in length. Since it's the most compact size you can find, it's perfect for when you're looking to save space in your kid's room. It's also the best choice if you have two or more kids who share the same room. If you're going for this size, the next step is to find the best twin mattress for it.
Twin XL: This size is suited for older children or even adults with limited space. Twin XL measures five inches longer than a twin bed, giving you dimensions of 38 by 80 inches.
Full: This bed and mattress size is sometimes called a double and measures 53 inches in width and 75 inches in length. A full-sized bed is a great choice if you're expecting that your child will experience growth spurts. Since it's wider than other bed sizes, it can even accommodate more than one child to sleep. If you choose this bed size, you can expect that your child may even get to use it until adulthood.
Price
If you're concerned about the budget, you can also include the price in your consideration. Think about the range of prices you're willing to spend on. Check if you're getting the best value for your money. Since you're still setting aside some budget for your kids on their education and clothes, you should consider more practical options. Many parents go for multipurpose beds, such as those that offer storage solutions.
Height Of Ceiling
If you're planning to get a loft or bunk bed for your kids, this consideration is critical. Check out the bedroom ceiling's height when planning to buy a tall bed for your kids. It may also be helpful to consider your ceiling's shape before finalizing your decision.
Kid's Age
In choosing a bed, it's important to make sure the bed frame is suitable for your child's age. Some bed frames are made to allow a smoother transition from a crib to a child's bed. It may also be worthwhile to consider your child's weight and the bed's weight capacity.
Bed Material
The most common materials used for making beds include wood, plastic, and metal. Here's what to expect from these materials.
Wood: This kind of material is durable and, with proper care and maintenance, should last a long time. Wooden beds also look more comfortable than metal ones, so if this is important for you, it's best to consider this when making your choice.
Metal: The obvious benefits of metal beds is that they're scratch-resistant, easy to maintain, and durable. Metal beds can vary from brushed nickel, aluminum, or antique brass. Unfortunately, metal beds can look bland, so if you go for this kind of bed, adding décor should soften your child's room and make it look cozier.
Plastic: While this material is popular, especially with novelty beds, it's not as durable as metal and wooden beds. On the flip side, you can choose a plastic bed in all kinds of colors, which is incredibly helpful if you're planning to decorate your child's room using a specific theme or color. Plastic beds are also lighter, cheaper, easy-to-assemble, and low-maintenance.
Mattress
Your child's mattress can significantly affect their sleep. Thus, after choosing the perfect bed for your child, choosing the best mattress is just as important. Here are some things to consider when shopping for a mattress.
Materials: If your child is sensitive to allergens, it may be best to choose mattresses made of natural materials, including wool, organic cotton, bamboo, silk, or latex. Synthetic materials are linked to skin irritation and respiratory problems. However, mattresses made of natural materials are great for kids with allergies. You can review the material composition of a mattress by checking the manufacturer's label.
Support: Mattress support types include innerspring coils and memory foam. The former type uses springs to provide weight support. It's a more economical choice, especially for growing children since kids don't weigh that much to cause a lot of stress on the coil, making them last longer for your kid's use.
Comfort Level: When it comes to comfort level, you can choose mattresses that are firm, extra firm, plush, and ultra-plush. The last one is also called pillow-top mattresses, which is the softest kind of mattress you can find. However, if your child is a side or back sleeper, you may want to go for extra firm mattresses.
Durability: Pick a mattress that you think can withstand more than a little abuse. Since kids naturally love to jump on their beds, it's best to consider the durability of the mattress. It's also a good idea to invest in reliable mattress protectors, which can help prevent your mattress from getting stained.
Design: There are many kids' bed designs to choose from. These include toddler and cot beds, single beds, bunk beds, cabin beds, and loft beds. Cot beds can usually be converted into a toddler bed, which is a popular choice among parents. Single beds are probably the most popular bed design, especially with novelty beds. Bunk beds are usually preferred by parents of kids sharing a bedroom and are usually more suitable for older children. Cabin beds come with storage and are great for both young and old kids. Loft beds or high sleeper beds are similar to bunk beds because of their elevated frame. However, the space beneath it can be used for study, play, or storage.
Final Thoughts
Choosing the right kind of bed and mattress plays a crucial role in providing your child with a comfortable space for sleeping. Aside from your budget, it's best to choose a bed and mattress that fits your child, his or her room, and provide comfort and support.