How to Decorate your Bedroom like an Interior Designer
---
We all dream about decorating our bedrooms. The bedroom is the place where we generally spend most of our time. Psychologists always suggest that you must keep your bedroom clean and well decorated – that helps our subconscious mind feel fresh and active. How things are around you affects your mind, your mood, and work a lot. A well-decorated bedroom will help you stay all fresh. Your bedroom should express your favorite colors, themes, feelings, and collections.
So, if you are looking for suggestions or pieces of advice, to decorate your room like an interior designer, you are just at the place. This article will help you go through some of the most important changes you need to make in your room to make it well designed. Below are some of the important factors you must keep in your mind while designing your room –
Choosing the right color
Starting with color is important. It's the key to how you express your feelings. Choose the color that reflects your mood or tone. Determine your style first and think if it is traditional, formal, playful, or monochromatic. You can go for soft or dark colors for small rooms instead of the bright colors – they create a more serene environment. Go for soothing shades – they create a beautiful monochromatic tone. Jewel-toned hues can set up a calmed and restful tone for your room. You can even go for plain white to get that classic feeling.
Keep it simple
One of the things we need to keep in mind is – not over-styling things. When we talk about decoration, we just start showing all of our creativity on all things – which can look like a mess too. The best idea is to keep it simple, sophisticated, and elegant. Start by removing unnecessary stuff and maintain a proper distance between your furniture and your bed. Think about the right positions you want your furniture or stuff around you.
A bed, a bedside table, a closet, and a chair are important, remove the unnecessary stuff, remove the clutter. Having some beautiful photos with your families and friends always looks refreshing. It helps you bring that extra smile whenever you look at them. Creating canvas collages is always a better idea. You can take the help of CanvasPop to create beautiful custom collages.
The perfect light
After you go for the right color, it's time to go for the right light. Choosing the right lights according to the color of walls or ceilings is important. Some ambient lighting can help light the whole room. Go for the perfect lamps, chandelier light, and accent lights for soft illuminations.
Don't forget the dimmers, and they can set just the right mood for you. Interior designers are not much a fan of too much overhead ceiling lights, but if you have them, put dimmers on them. Keep a nightlamp with the perfect shade to get the perfect atmosphere when you sleep.
Right Size of Furniture
Before going and purchasing furniture for your room, always plan things. You need to plan all the tables, chairs, bed you are going to buy. Think about your room, go for the right size. Going for the size which might look too big for your room is a real mess.
Start with a floor plan and always keep the measurements in mind. In the same way, if your bedroom is large, don't go for the furniture that fits and avoid those big empty spaces. Too small furniture will look lost if you have a big room.
Use a trunk below your bed to store the unnecessary or seasonal stuff, don't put them out. Use headboards with shelves to store your books or other items. A bedside table with an adequate number of drawers and doors can help hide some items you don't want to lag outside.
Covers, Curtains
It's important to go for the right combination of bed and pillow covers. Go for the right and comfortable shapes of pillows and keep them covered. Match it with the color of walls and ceilings.
The light plays an important factor here too – go for the covers which look good with the lights of your room. Match the window curtains in the same way. Go for table clothes if you want, cover the chair or sofa too.
Little Things Count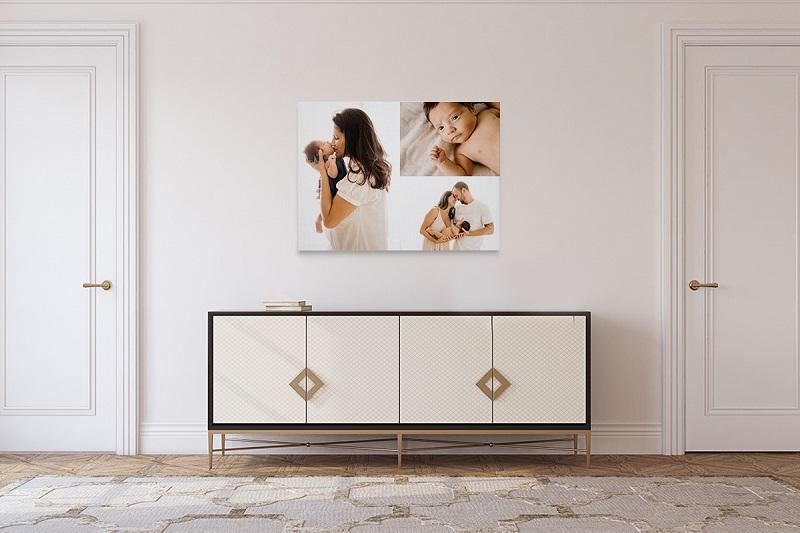 When it's about decorating your bedroom, always remember that each of those little things counts. Every of the small stuff around you – like the beauty products, the water bottles, the remotes, or electrical devices, lying around you matters. You need to keep them organized and put them in just the right position regularly so that it doesn't look like a mess. Even after decorating your room, you need to maintain the order and keep them organized – and that's not an easy thing to do.
You can also change the lights or covers seasonally and go for the covers that best suit them like a light herringbone throw in the summers or plaid mohair blankets for the winters. You can even plant some orchids in a pot and keep them near your windows to add a refreshing touch.
Use candles, room fresheners to give you room a beautiful scent. Use them daily to add a refreshing touch.
Summing up
There are thousands of ways you can decorate your room. But it generally depends on how you want it to look. Look at every detail. Go for the colors, lights you like. Every choice you make will affect the other, so keep all these things in mind. Along with your preference and the suggestions we gave you, you are all set for a nice and fresh look for your room.