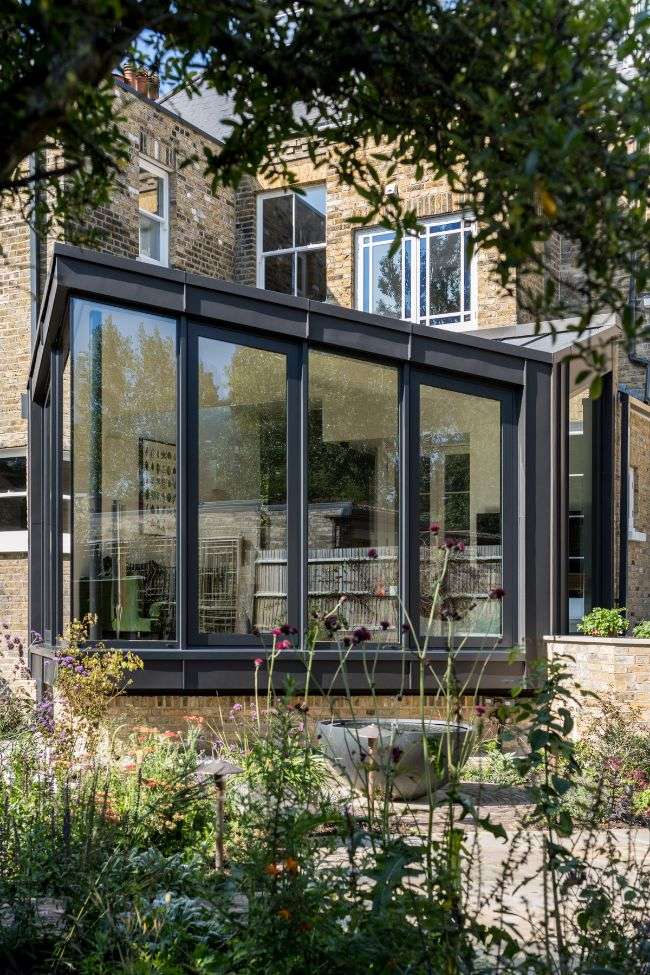 A Garden Room Replaced an Outdated and Inefficient Conservatory
---
The cantilevered garden room replaces an outdated, inefficient conservatory that had occupied the prime position at the rear of a detached property in Balham. A Victorian house within the Culverden Road Conservation area, the rear garden has views and direct access to Tooting Bec Common.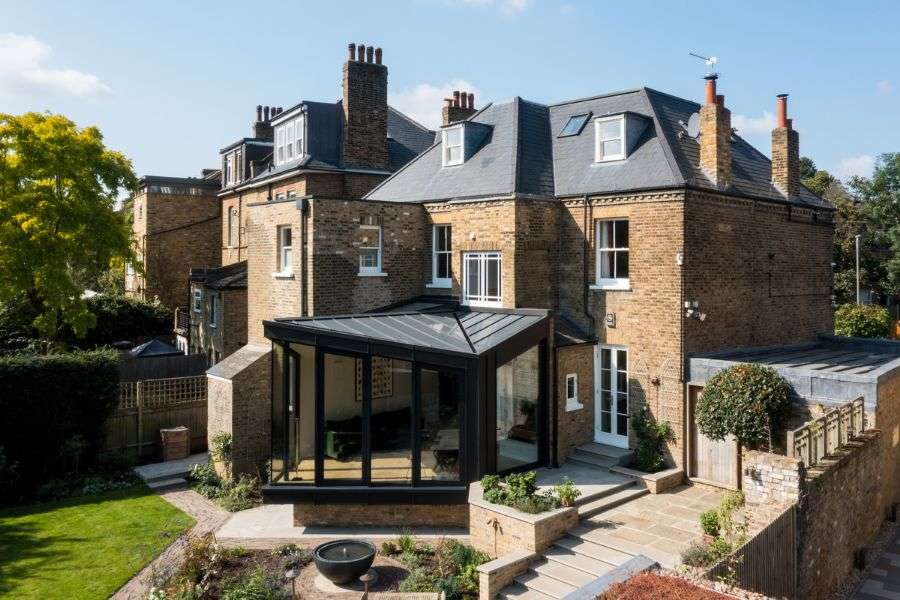 The clients didn't want to add a rational glass box and sought a unique solution to improve daylight, the relationship with the garden, and the internal connections between rooms.
The architects carefully considered relationship between the original building and the context. To establish a strong relationship to nature, they decided to cantilever the garden room, projecting it out and over the garden. The form is a unique response to the existing site, resulting from structural alignments with the original building and is a contemporary reinterpretation of angled lines of the original conservatory. Enlarged internal structural openings connect the kitchen and the hallway with the garden, improving the flow and making the house's interior brighter and more spacious. To eliminate a one-meter level difference within the first-floor bedroom suite and raise the en-suite, the team rebuilt floor and roof.
The new extension is zinc clad with extensive glazing to prioritise light and view. Its honest contemporary language exemplifies how new architecture can harmonise with a historical building without compromising its identity.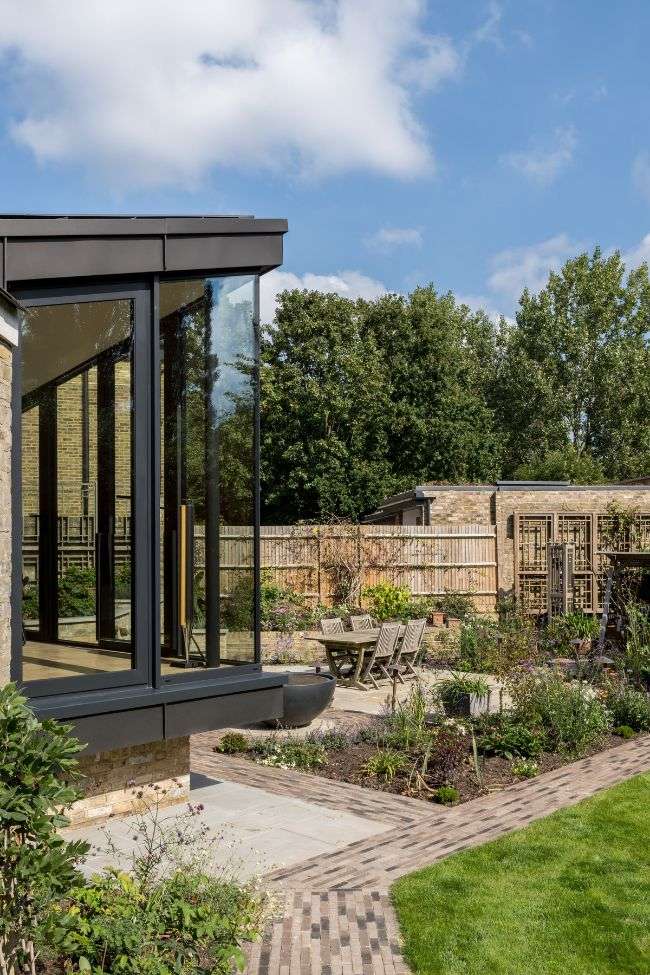 One of the project requirements was to make an energy-efficient garden room. The architects designed a well-insulated solid roof instead of glass to minimise heat loss and solar heat gain. Cantifix thermal glass technology, used for the doors and windows, maximises natural light penetration while filtering the wavelength generating heat, preventing the space from overheating during the warmest months.
More than 70% of the glass surface of the garden room is operable. It mainly helps during the warmest months of the year to prevent overheating, and provides cross-ventilation throughout the house if the interior doors are left open.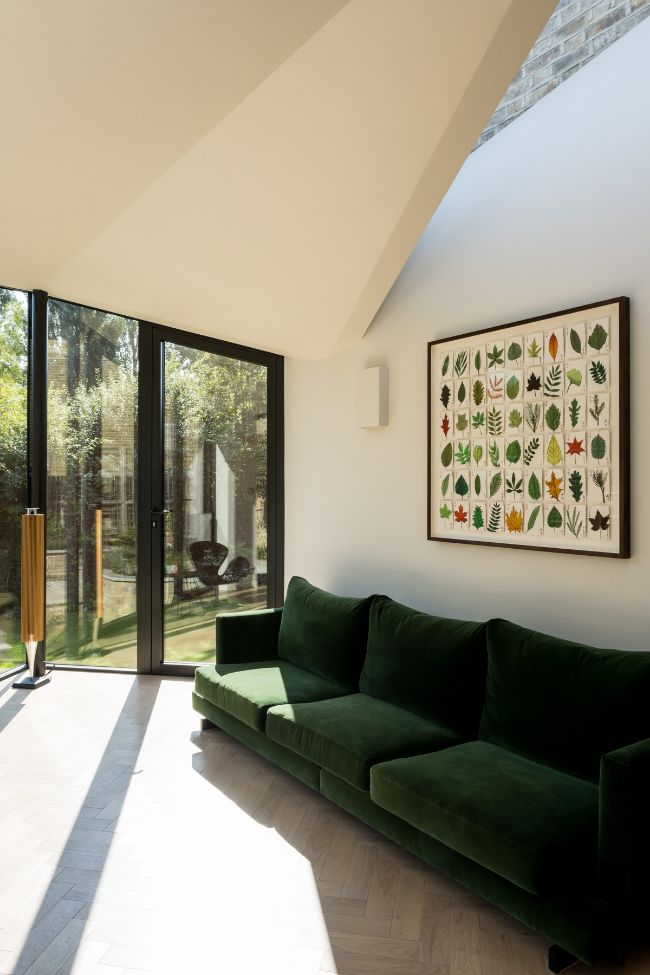 The team completed the design in 2014 and 2015 before structural investigations identified the need for significant below-ground structural consolidation. The project was put on hold while the clients organised additional funding, reactivating it in 2018. Construction continued through the pandemic and was completed in September 2020.
Project Team
Architects: Ciarcelluti Mathers Architecture Ltd
Structural Engineers: Milk
Glass Design: Cantifix
Photography by French + Tye