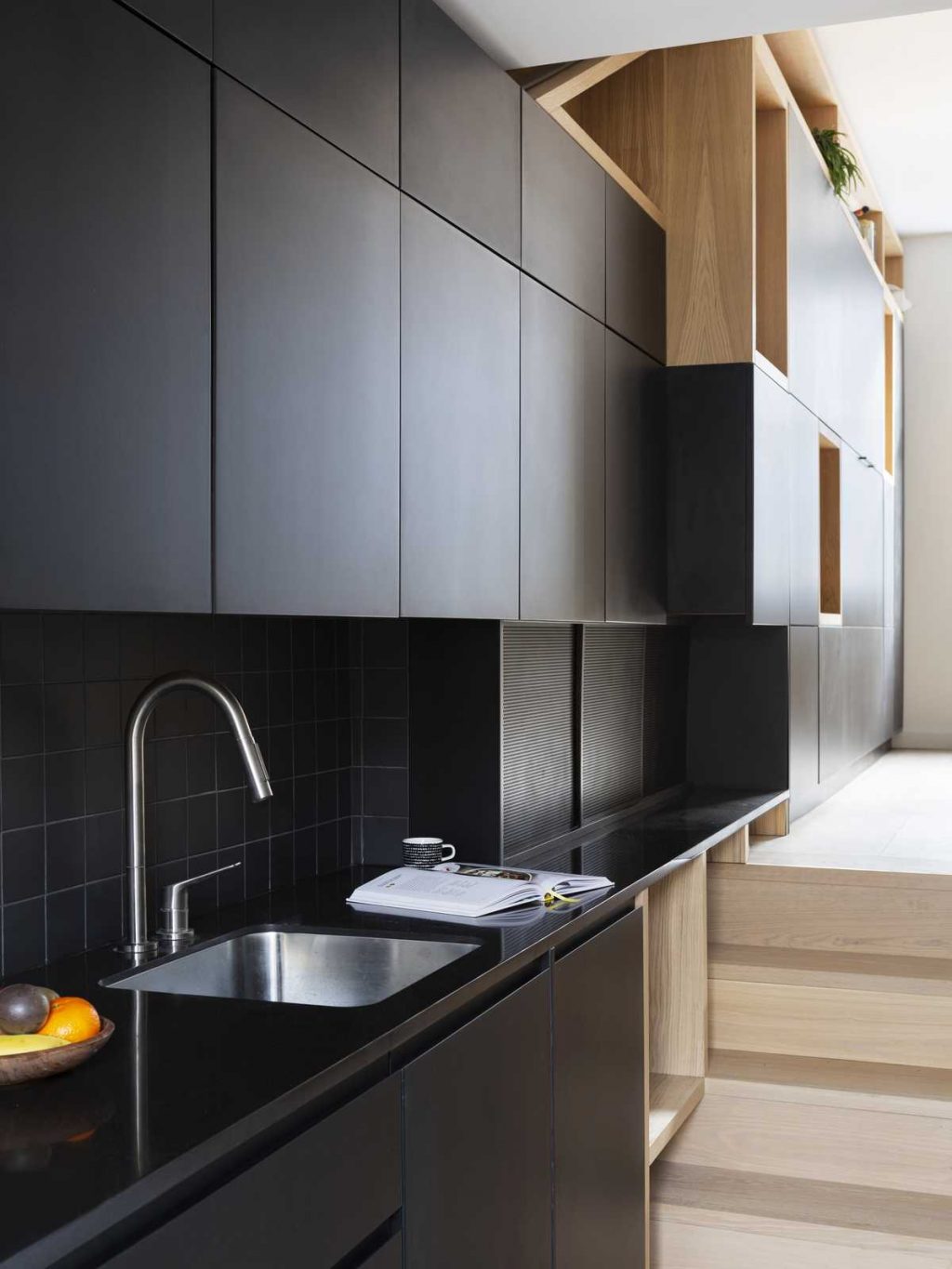 Conversion of a single-family dwelling by MATA Architects
---
The project is a unique response to a common urban condition; the densification of city centers. Now more than ever, space is at a premium. The MATA Architects have tried to make the best use possible through the concept of the continuous 'living wall' housing all essential components for living.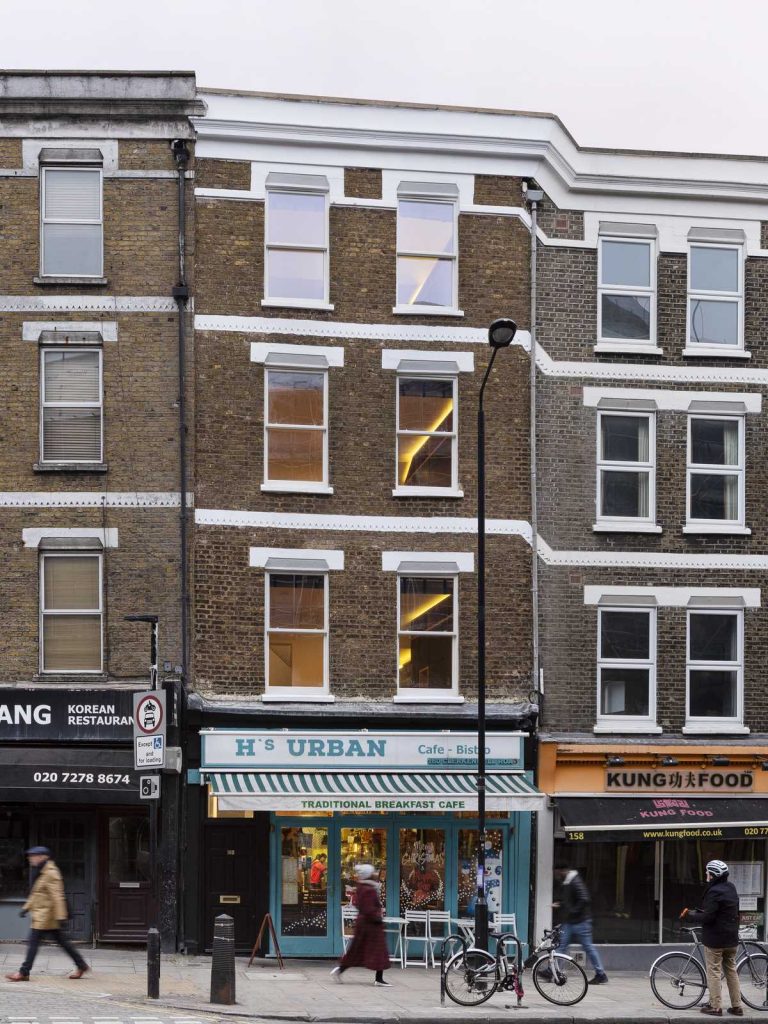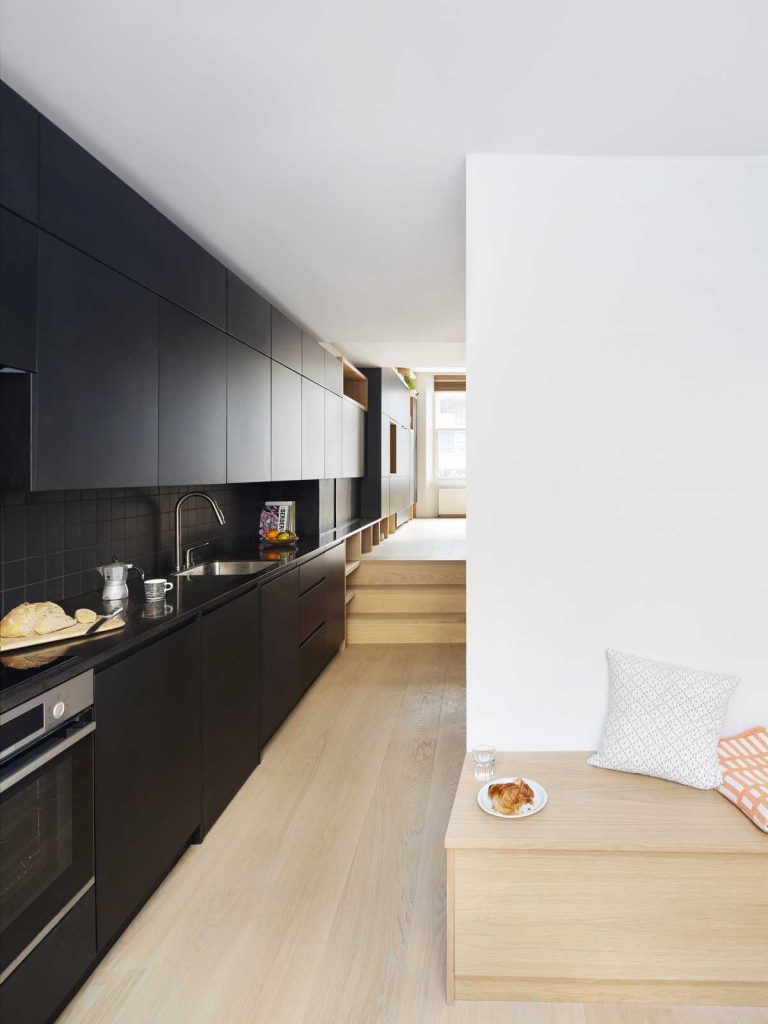 The property was purchased as an investment by a client who's home the architects recently completed. The brief was to maximize the property's rental value.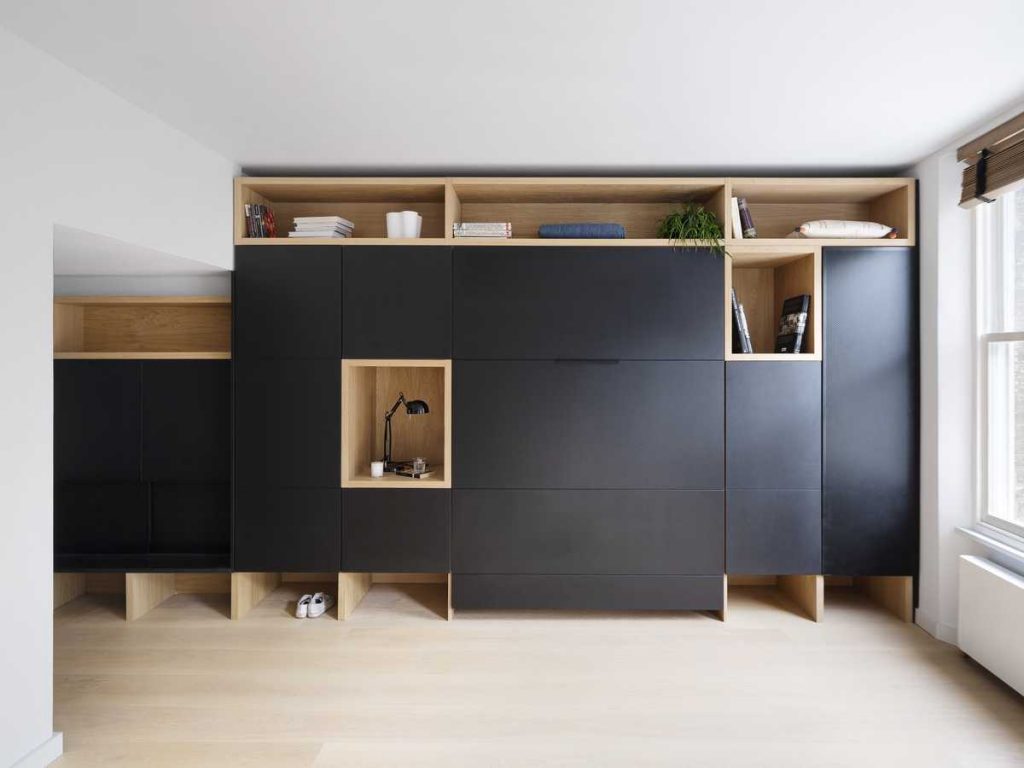 The property, un-modernized in over 40 years, was constructed with staggered floors so that every level was split over 2 levels, each separated by 3-4 stairs and approximately 60cm height difference. This, combined with the very small footprint at upper floors (approximately 35sq.m before extending) made it very difficult to configure the building as independent flats.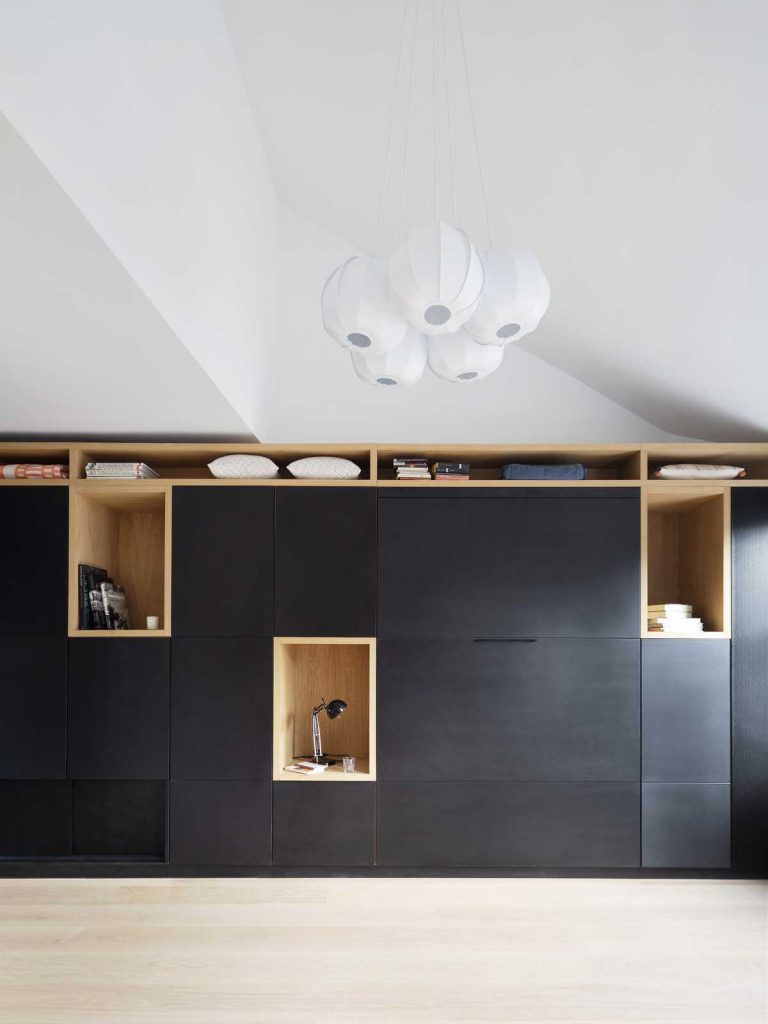 Whilst the architects initially explored solutions that involved gutting the building internally, replacing the existing floors with new and level floors throughout, the associated increase in estimated construction cost was prohibitive in relation to the gain.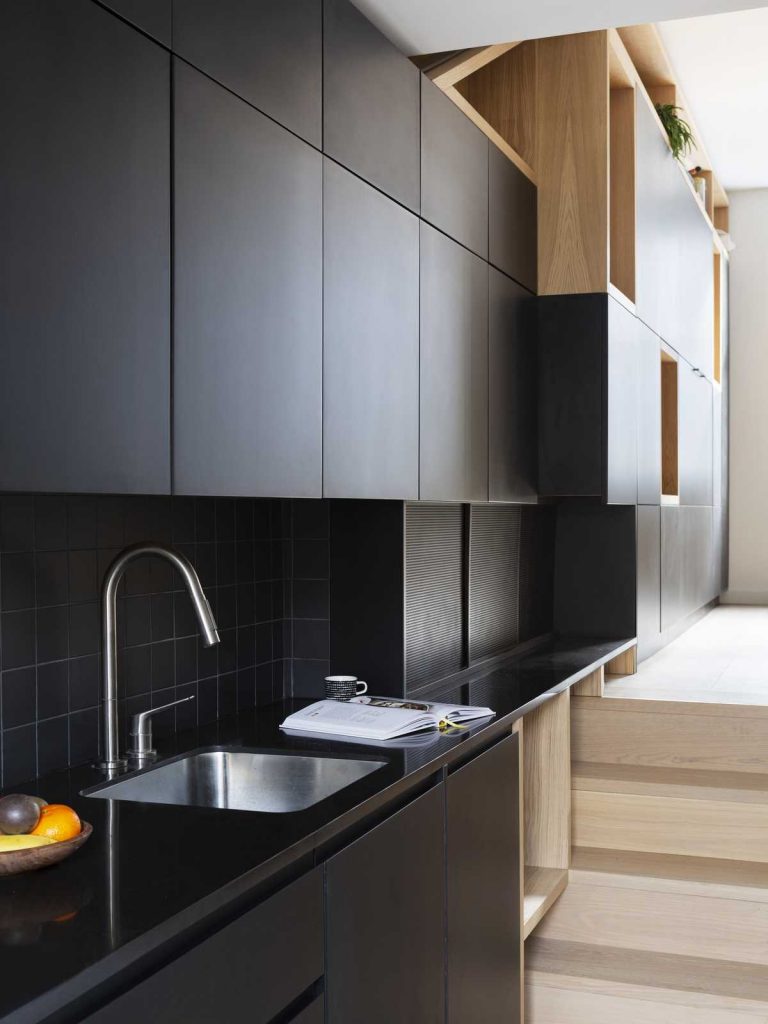 Instead, the team found a way to work with the split level character of each floor. The steps separating the two sides of the floor became a natural divide between living/ sleeping spaces on one side and kitchen/ bathroom on the other.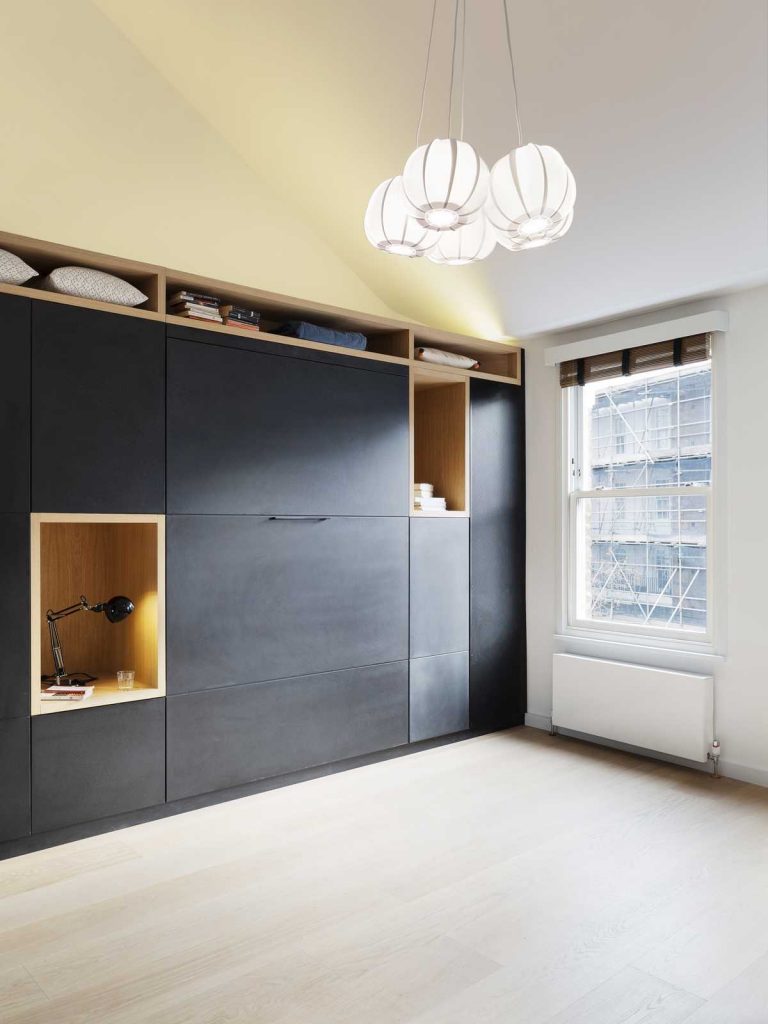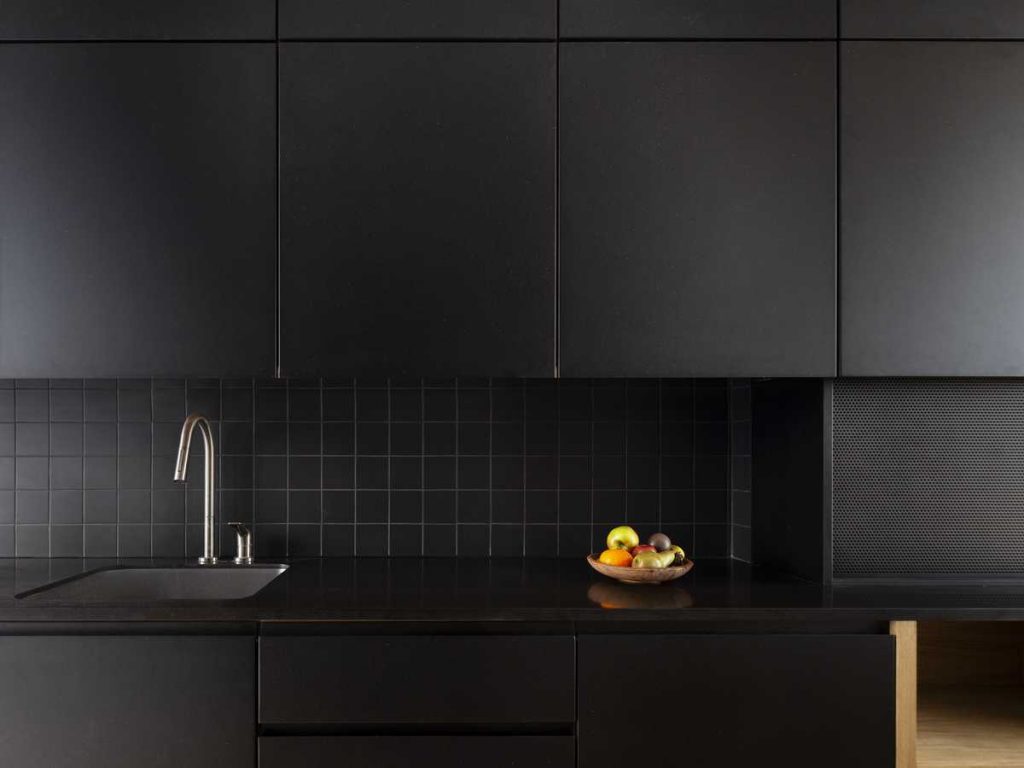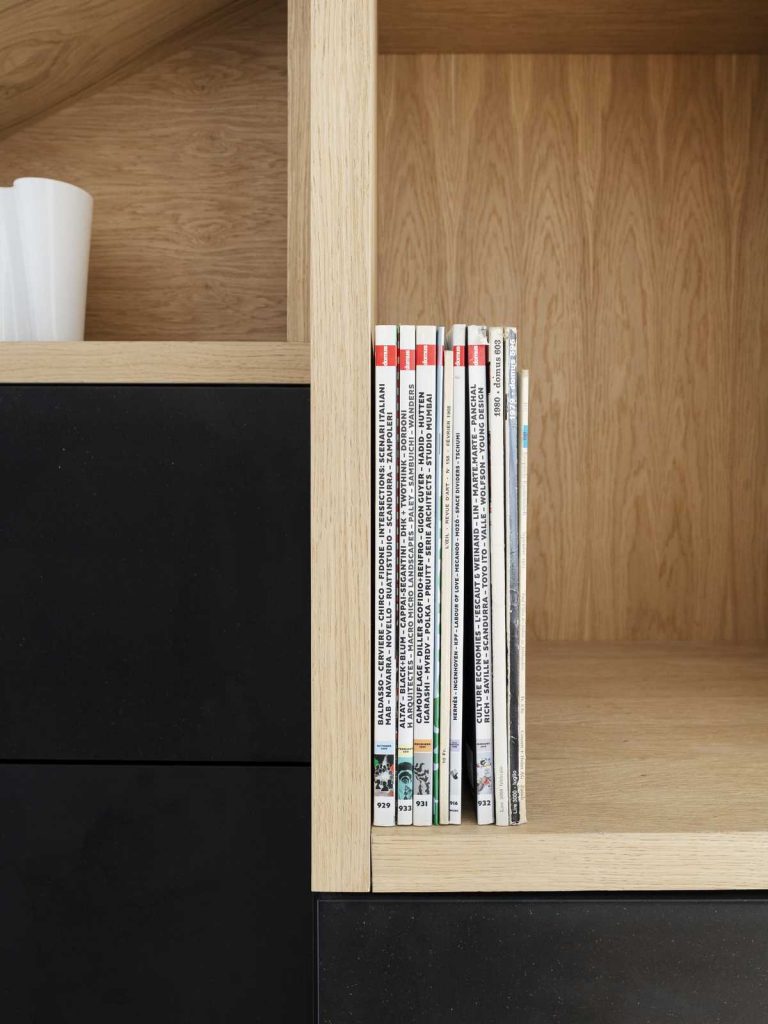 Then the architects developed the project's central concept of a 'living wall'; a continuous wall of joinery that runs along the back wall of the studio from the living/ sleeping level and down to the kitchen. This wall of joinery contains all of the elements of everyday life; a fold-up bed, plenty of storage, kitchen, etc so that clutter is easily contained and these small studio flats (average 37sq.m) don't feel so small.
Photography by Ollie Hammick