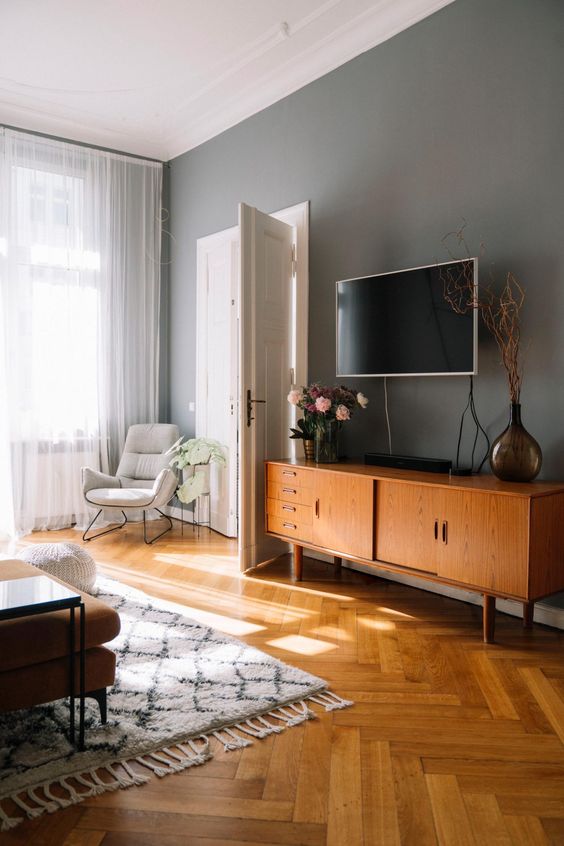 Installing Your Flat-Screen TV: 5 Considerations When Shopping For TV Stands
---
Installing a flat-screen TV entails choosing the right TV stand for it. Given that the television and the furniture it'll sit on will ultimately become the focal points in the room they're in, it's all the more important to be selective about your chosen storage unit.
A TV stand is a piece of furnishing that would help you put together the look you're after in your home. It serves both the design purpose of improving your home's interior aesthetic and the functional purpose of holding your television and other media equipment.
While there are many options to select from, not all TV storage units are created equal. The following are some of the considerations you have to factor in to ensure the best choice for your home:
1. Style
TV stands from RJ Living and other similar establishments come in all sorts of styles. There's one for every home theme or interior design out there. Because of that, a good way to narrow down your selection is to choose according to your home's style.
This is important as you wouldn't want your home to seem like a messy mix and match of random furniture pieces that don't even complement each other. Your home will simply look tacky that way. Stick with TV consoles that adhere to the space's current aesthetic to avoid confusion in your home's style.
2. Type
Along with style, there are different types of TV units you'll come across. Popular ones include TV hutches, entertainment centers, long cabinets, and corner TV stands. Here are short descriptions for each of them:
TV hutches have a designated enclosed space for the television. These are great if you want to conceal the TV when not in use or to prevent it from standing out as the only large appliance in the room.
Entertainment centers are bigger furniture pieces meant to house the television along with other entertainment-related gadgets and equipment you want to keep close to your television.
Long cabinets, as their name implies, are lengthier than other types, and they're best if you want to put your TV on a surface as opposed to installing it on a wall.
Corner TV stands are custom-made to fit corners so as to maximize space. These are especially ideal if you have a small flat-screen television and the available space in the room is limited.
3. Extra Features
Different TV units have their respective features, too, so you have to be fully aware of your preferences and needs. For instance, some stands are built with a lot of extra cabinet or shelf space. These are great if you have young kids and plenty of game controllers, video games, and other entertainment paraphernalia you need to store near your television.
An advantageous feature for the storage unit to have is a good wire management system. This is mostly found in bigger entertainment centers, and it involves built-in holes behind the area where the flat-screen TV is supposed to be placed. Thais way, you won't have to bothered by any unsightly wires.
4. TV Size
Of course, your chosen TV unit should match the size of your television. If their sizes aren't proportionate to each other, there'll either be too much or too little space for you to work with.
Just imagine how awkward it is to look at a big TV placed on a stand that looks like it can't hold up the size and weight of the appliance. When you have young kids and pets around, it's also a safety hazard if the storage unit does end up being too fragile for the television.
5. Storage And Organization
If you have a small room, you'll need to plan ahead for storage and organization. A TV unit that has a lot of storage space doesn't just serve as a place to hold the television but also doubles as a cabinet for you to keep other belongings in.
It's better to be prepared with all the extra space your TV unit can provide rather than regret it later on when you acquire more equipment and have no idea where to store them. You can also choose storage options according to your liking as some TV units have closed cabinets while others have drawers. If you're fine with open shelving, then that works just fine, too.
Conclusion
With such a wide selection of TV units to choose from, it's not surprising at all that you may feel intimidated about choosing the right one. The considerations above should help iron out the gray areas to make the shopping process more pleasant for you. As you can see, finding a TV stand that's suitable for your flat-screen TV doesn't have to be difficult. Take into account the points above along with your personal preferences, and you'll surely be able to purchase the best storage furniture for your television and media equipment.