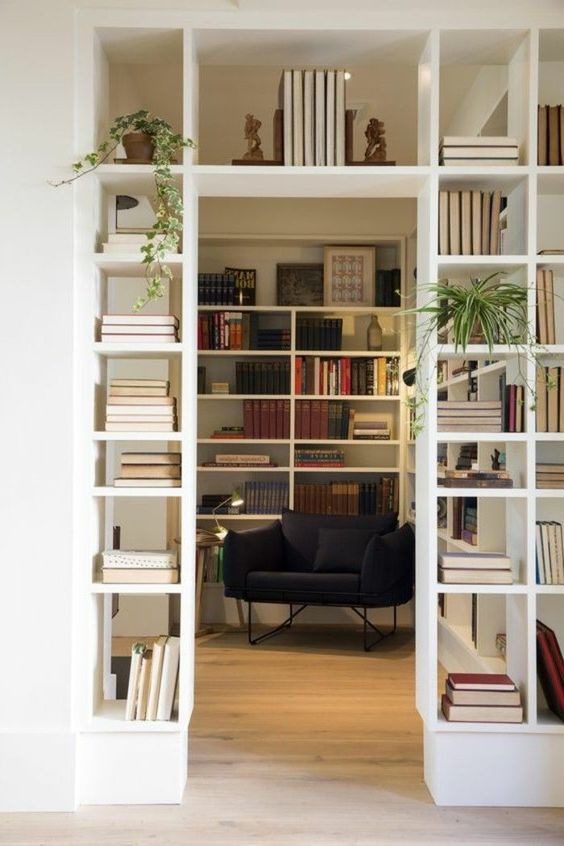 8 Small Home Design Ideas That Will Make Your Space Look Bigger
---
Are you looking for small home design ideas with photos and tips? In this post, we'll show you how to make your small space look bigger. Size doesn't matter–creativity leads the way!
Small home designs are a challenge for interior designers. The lack of space forces them to use creativity to find the perfect solution to each situation.
Nowadays, homes with little square footage are a common choice. This is because it's cheaper to build and easier to sell such property. The good news is that there are many examples of small home design ideas out there, so you will definitely find inspiration.
8 Small Home Design Ideas
To learn how to decorate a small home, you don't have to take an interior decoration course—you only need to use your creativity and follow these ideas that make your small space look bigger.
1. Eliminate Partitions and Choose a Better Distribution
Having little space doesn't mean you have to give up anything. With a clever design, you can make your tiny home look more spacious. One of the first steps to achieve that is to remove partitions and join spaces using an open plan. For example, you can connect the living room, dining room, and kitchen in a single open area. By doing this, you won't only save space and make it look bigger, but you will also bring more sunlight to your home.
If you have to separate a room into different parts, you can use glass partitions. Doing so will make your room appear more spacious and you are able to add a modern touch. If your space lacks natural daylight, make sure you install a proper amount of lighting. Good lighting will help maximize the effects of glass and make your room brighter.
Before demolishing any walls, create at least three versions of your house plan with an online floor plan creator such as Cedreo. You will be surprised how many times you will change your opinion during the design process!
2. Choose Light Colors
Another small home design idea is using light colors. This will give you roominess and a clean, uncluttered line. If you want to give your space warmth without giving up spaciousness, choose light tones and pastel colors to soften the environment.
Dark colors are only going to make you feel secluded and sad. On the contrary, glowing tones are great for creating a feeling of spaciousness. Choose natural colors to make the space feel open and spacious. Light yellow or mint green will do the trick. Other lighter shades, such as baby blue, lavender, or light pink, can also work well.
3. Implement a Clever Storage System
Storage is crucial in any home, but it becomes a challenge when designing a tiny space. Because of this, every piece of furniture serves as an extra storage space. Choose a sofa with an under-bed drawer or a sofa-bed. If you have more space, then opt for a bed with a storage drawer underneath it. All these and other little storage places will save you that precious floor space. If you want to dive deeper, you can even install storage shelves in the corners or space behind the doors.
4. Install Sliding Doors
Another great idea to optimize space in a small house is to install sliding doors. These doors save all that floor space that a door takes while opening and closing. Thanks to this small change, you will be able to save a few of those precious inches in tiny places like corridors or bathrooms. Also, opt for furniture with sliding doors. They will be much more optimal for your space than cabinets with hinged doors.
5. Don't Forget the Mirrors
An ingenious solution to visually expand a small space is mirrors. They give that feeling of depth to the rooms, as well as adding style.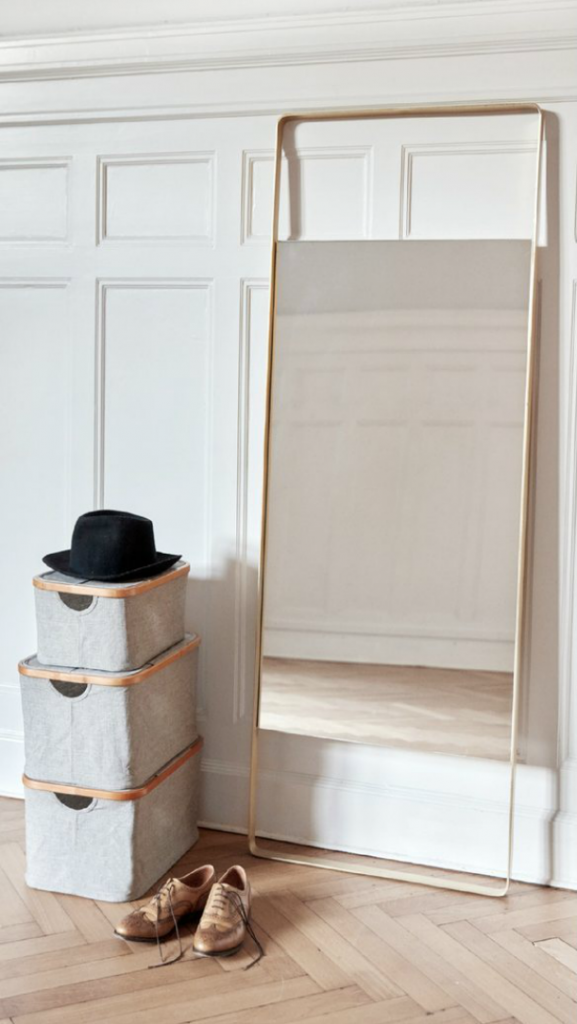 6. Install Shelves
The shelves are an indispensable part of a small home design. First of all, they save that precious floor space as you fix them to the walls. Also, they can become a part of your decor—by placing books, souvenirs, or other things on them. Opt for narrow floor-to-ceiling shelves that will provide even more storage and save a lot of floor space.
7. Folding and Convertible Furniture
One of the most common mistakes that make an already small space look even smaller is poor furniture arrangement. Huge furniture pieces do not fit in tiny rooms. That's why many experts advise avoiding large furniture. In a case where the space is limited, this tip becomes crucial. For small homes, the best option is to use multipurpose furniture.
We're not talking about beach chairs, but fully functional furniture that you can easily hide when you don't need it. The most common examples are a sofa-bed or a bed with built-in drawers, but today's interior design goes a few steps further. Here are some examples:
8. Vertical Gardens
Flowers and plants are great, but there isn't much space for them in a tiny home! The solution to this problem is vertical gardens. Instead of placing them on windowsills or flower pot racks, you can plant a vertical garden. Just like the wall shelves, a vertical garden saves you a lot of floor space. Also, it will become an accent of your interior (you don't see vertical gardens very often). Install it on an empty wall and make it taller if you want more plants.
More Small Home Design Ideas
Last but not least, take inspiration from professionals. We have selected some of the best small home design ideas from our blog so you can see how designers solve the problems of space in tiny homes.