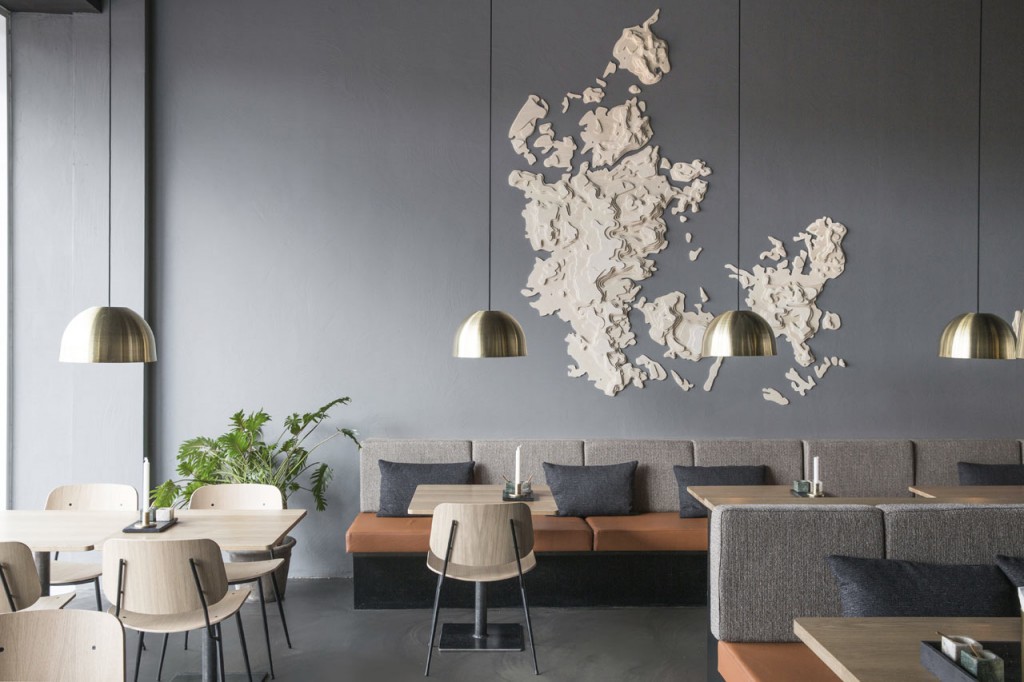 Johannes Torpe Studios Designs a Healthy Fast Food Restaurant
---
'Palæo – Primal Gastronomi' is a healthy fast food rstaurant with a strong focus on fresh and unprocessed produce. This DNA has been accentuated in the new design and interior concept that was designed by Johannes Torpe Studios.
Client's desire was to optimise and enhance the workflow behind the counter. The space was additionally designed as a scalable concept to ensure ease of expansion throughout locations of varying sizes.
"We experienced a brand with a really strong food concept, but with a need for this to be infused into their spaces. At the same time, the client wanted to create a setting that evoked a feeling of Danish hygge and homeliness." says Bjarke Vind, project leader and Senior Designer from Johannes Torpe Studios. The design is separated into seating area, as well as cozier lounge areas to meet their customer needs.
Inspired by the simplicity of the paleo diet and lifestyle, the design team created an inviting rustic environment for the Palæo eateries. They used raw materials such as leather, wood and wool to create the feeling of Danish hygge. They used a muted color palette and natural materials like leather, wool, stone, wood, and brass, which merge together to form a cohesive, comfortable feel.
Ofcourse let's don't forget the chef's area. Behind the bar, different workstations were created to signify the various stages of food preparation. This was inspired by the studios' many years of experience working with restaurant design in Asia, where the creation of specified zones helps optimise the food preparation process.
"We are extremely pleased with our collaboration with Johannes Torpe Studios. Not only did they create a spatial representation of our brand, but more importantly, they provided a well-considered concept" says Peter Emil Nielsen, CEO of Palæo. Let's face it, after you take a look at this project there is no other way just to agree with these words.
Via Johannes Torpe Studios