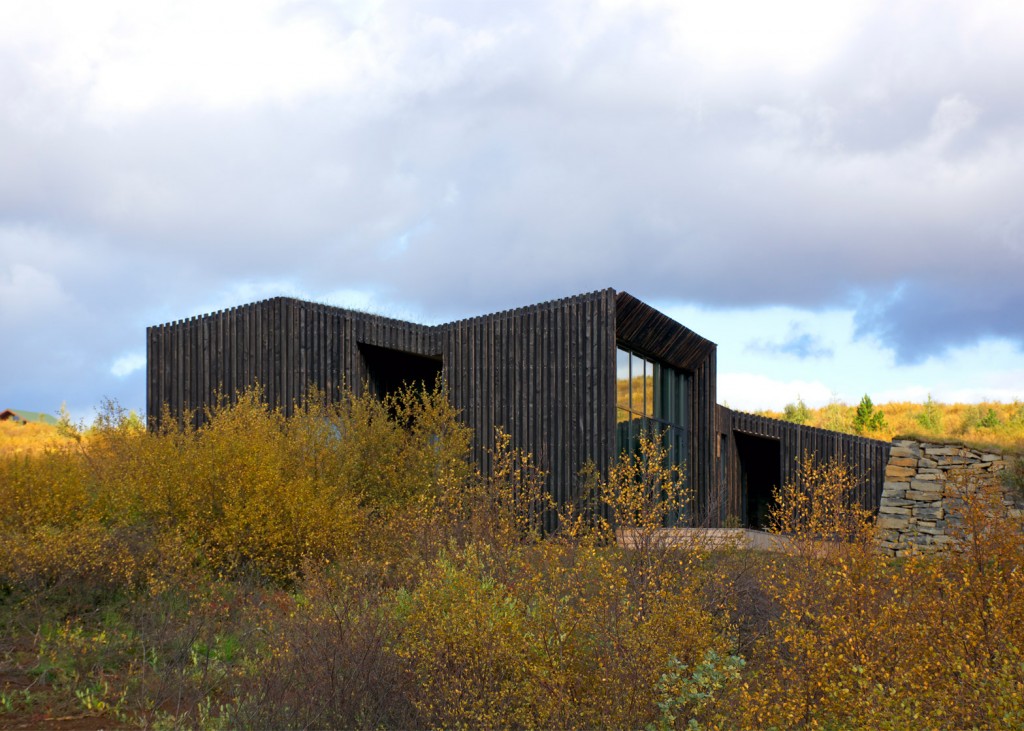 Questions to Ask Your Architect If You Want An Eco-Friendly Home
---
Trying to live a sustainable life always starts at home — quite literally. So when you're sitting down with your chosen architect, going over the plans for your dream house, make sure you lay it out that you want an eco-friendly and low-impact home, from construction to functionality.
Here are some questions you have to ask your architect to ensure that your dream abode will have an efficient, environment-friendly design.
Do you have a good site in mind?
If you are building a new structure from the ground, you have the golden opportunity to make better foundational decisions to suit your preference for a more resource-efficient home. The first question you ask the architect is if they have a better site in mind than the one you already have your sights on.
Ideally, a great site for an eco-friendly home is one that allows ample room for open spaces and greenery, as well as access to clean energy sources like hydropower or solar energy. Somewhere that you can start a garden, which will, in turn, improve your quality of life as well.
This doesn't necessarily mean that you have to move out to the suburbs or the mountainside, though. Given broad efforts across countries to allow for more sustainable living, you can actually find community solar in New York and other big cities.
An architect worth your buck should be aware of these sites and specifications if they are to build you the low-impact home you desire.
If you're simply renovating, you have to do your own research to find out how your state is implementing solar projects and other similar efforts on sustainability.
What materials are you using?
Whether you're building a new house or installing eco-friendly renovations to your old home, one of the biggest considerations to keep in mind is the kind of materials your architect will be using/recommending.
Recycled aluminum, recycled tiles, glass, and cement are some of the better raw materials you can use in your home, instead of materials like clay, sandstone, and hardwood, which produce way more carbon dioxide during their manufacture.
Sourcing local materials are also better than shopping overseas if you want to reduce the environmental footprint of shipping large materials to your site. You can also conduct a deeper inquiry and comparison of the ethical practices of manufacturers when you and your architect shop locally.
Where will you place the windows?
One of the most underrated considerations in the construction of an eco-friendly home is the placement of windows. You might be inclined to put up as many glass windows as you can to let in more natural light, thinking it will save you a lot of energy consumption on artificial lighting.
However, letting in too much heat is not good for your power consumption, too, especially if you plan on using an AC unit to keep the interior of your house cool during those hot summer months. Ask your architect to position and design windows in such a way that natural light can come in, without taking too much heat along with it.
If energy-efficient windows are a little out of your budget, then the US Department of Energy recommends adding window films, insulating window panels, or adding draperies as a way to improve energy-efficiency to your existing windows.
Can green roofing be installed?
Speaking of dealing with heat, installing green roofing can keep your energy consumption minimal by providing the home with extra insulation. Aside from being cost-efficient, green roofing is also highly attractive and could greatly increase the value of your property should you ever wish to sell in the future.
Ask your architect if he/she can make room for green roofing on some parts of the roof if it's not possible to cover the entire area.
Can you keep it simple?
Finally, ask your architect to keep things simple. At the end of the day, you cannot fault designers and builders if they have the tendency to conceptualize grand homes, because that's usually what people want.
You have to be explicit in saying you want to lead a simple life in a simple home where your family can stay comfortably without leaving too much impact on the environment. Let them know that you have no problem using recycled rather than branded, imported materials, so long as the structural integrity of the building holds up. Be clear that you value function rather than aesthetics.
Before you hit the ground running with any construction work, make sure you and your architect are on the same page about the kind of house — and lifestyle — you're trying to achieve.