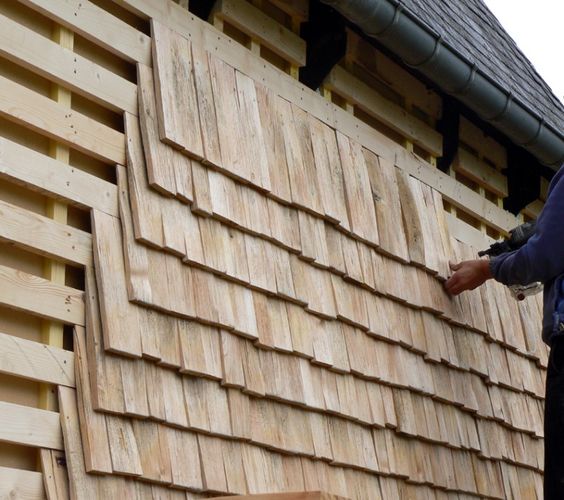 Taking on the Challenge of Building Your Own Home
---
Surprisingly few people take the plunge and build their own home from the ground up – or is it that surprising, given the hard work, stress, and financial commitment such a project entails? If you're a fan of reality TV shows that follow the journeys of self-builders as they navigate the problems of this kind of mammoth undertaking, you'd be forgiven for thinking it can be tremendously difficult. It's certainly not easy, but do bear in mind that these shows are condensing months, sometimes years, of activity into forty-five minutes, and they want to show all the drama to keep viewers on the edge of their seats! If you approach a self-build project in the right way, it can be an immensely rewarding and satisfying experience.
What does it take to be a self-builder?
First off, being a self-builder doesn't mean erecting your dwelling yourself, so you don't need to be a bricklayer, plumber, or carpenter! It simply means that rather than purchasing a completed property, you buy a plot and arrange the building work yourself. So from that point of view, all it takes is the desire to build your own home. It is useful to be confident, resilient, and savvy as well though, as this will help you guide the project to the conclusion you are seeking and get the desired results.
Financing
Before you can contemplate looking for a suitable plot, you need to find out what finance you can raise. Unless you know how much you can put into a project, you won't know what type of plot to buy and what kind of dwelling to erect, so getting your money sorted out is fundamental to the project getting started. You might find that mortgage lenders are less enthusiastic about self-build projects, so you may have to work harder to get a mortgage or you may get less than you would have if you'd been buying a house. You may have free capital in your existing home that you could use if you can release it by selling the house, or get a bridging loan for example. If you sell your home, you will have to factor in the expense of renting until your new home is habitable, or living in a trailer on site. You should find out more about loans and other credit options and see what is available that would suit your purposes and situation before making a decision.
Making plans
Once you've confirmed what your budget will be, you can start thinking about what you want to achieve with this project. You should start by considering what you and your family need in terms of bedrooms and living areas, outside space, whether you need a studio or home office, a number of bathrooms, and garaging. Then you can look at the style of home you would like, and what materials you wish to build with. There will be a big difference in both cost and time between a two-bedroom wooden chalet style home and a six-bedroom brick-built house with an integral double garage. You may find that having decided what you would like, your budget won't stretch to cover it, in which case you can either choose to wait until you have more money or compromise on some of the details of your build. There are many alternatives to the traditional build models, so you could, for example, consider a prefabricated house that gets shipped in ready-made panels that are fitted together on site. Whichever direction your ideas take you, bear in mind that you will need to check for permits and restrictions applicable to your self-build project before starting work.
Finish and interiors
You may wonder why you need to worry about the interior design before the project has even got off the ground, but it is a very important consideration. You must have an allowance in your budget for the fixtures and fittings, bathrooms, and kitchen, plus the flooring and decorating costs so that you don't come up short at the end. It's surprising what a big chunk of your budget will be made up of all the interior fittings and finishing touches, and if you run out of money before you get to this stage, you'll be living in a pretty bare and non-functioning house! Additionally, it's nice to think about what you want the house to look like inside and find the designs that fit your ideas. It can also take some time for materials like tiles and granite to be cut and delivered, so it's good to have them ordered well in advance.
Your contribution to the project
As the owner, you can decide how much or how little you wish to be involved with the build. You could appoint a project manager to oversee everything for you and just liaise with them once a week. You could project manage yourself, being on-site most days and directing progress, answering queries, and dealing with any issues that arise. Or you could get your overalls on and get stuck into the physical labor. These choices, or an amalgam of them, are yours to make, and there's no right or wrong approach. It will depend on your finances, your desire to be involved, and your practical abilities. When you're deciding what role you want to take on, do think about how much time you will have available, and whether you have the skills to be effective in what you're doing. For example, you won't be a very effective project manager if your responsibilities at work keep you away from the site for days at a time. Equally, being on-site every day but lacking authority and organization will be just as unproductive. However, if you do apply yourself to the most appropriate tasks, you will save money and have the satisfaction of knowing you helped build your new home.
If you like the idea of building your own home, but you're not sure whether it's a project you want to take on, the best thing to do is find out more, do some research, and speak to people who have been through the experience. It's a challenge for sure, but it could also be one of the most rewarding experiences you'll ever have.