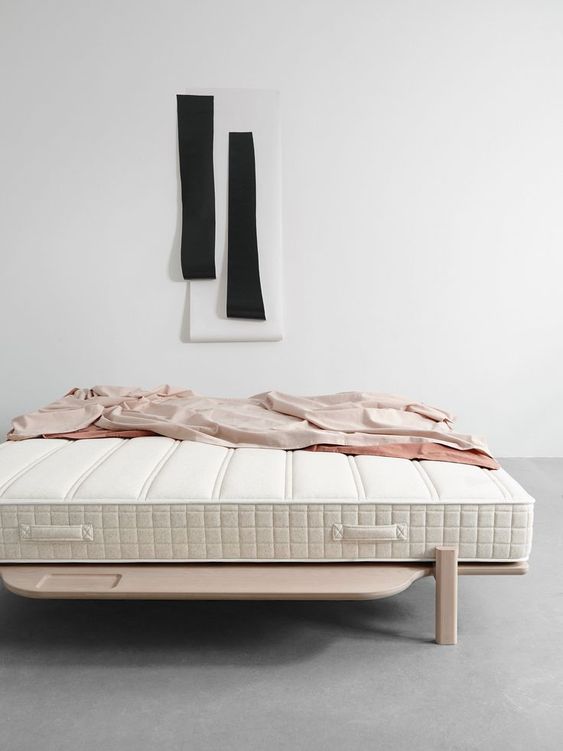 The Benefits of the Mattress in a Box
---
There are a number of bed-in-a-box or mattress-in-a-box products on the market. The question for many is why the mattress in a box has become so popular. For example, sales for bed-in-a-box products doubled in the past four years. Let's learn more about the benefits of the bed in a box product, no matter which model you choose.
Cost
Many bed-in-a-box products are cheaper than retail mattresses. The price of the mattress isn't inflated by the commission taken by the furniture store or other middle man. In other cases, the mattress retailer saves money by eliminating the retail storefront and only selling products online. This dramatically reduces their overhead costs. It may translate into a 20 to 50 percent reduction in the final price of the mattress.
Convenience
With a bed in a box, you can get a mattress delivered to your door. It is shipped directly to your home through the post. You don't have to arrange for a furniture delivery service to come to your home. Note that this means disposal of your old mattress is your problem, though that may be possible through bulk trash pickup.
Another point in favor of the mattress in a box is how easy it is to transport while it is still in the box. Just ask anyone who struggled to get a mattress up two flights of stairs or in the bedroom next to the stairwell. The compact, rolled-up mattress takes up far less space. In many cases, the memory foam mattress is lighter than a comparable box spring, too.
Selection
Another point in favor of the mattress in a box is that you typically have a much larger selection available to you. If you walk into a furniture store, you can only select from the items they have in stock. When you're shopping online, you can find sizes, styles, and features that aren't available in retail outlets due to a lack of demand. For example, many mattress stores only offer popular sizes like California King and queen. If you want a short queen or narrow twin version, they can't help you. Conversely, it may be as simple as wanting the knit top instead of the plush top that every mattress in the store has. If you want organic cotton or activated charcoal in the memory foam mattress, you almost have to find it online.
Online shopping also lets you find products that aren't sold in retail stores. You can compare pure memory foam mattresses with hybrid mattresses and choose the best one based on your body type and sleeping style.
All of this is assuming you live near a furniture store that has a decent selection. For those who live in under-served areas, online shopping is the only way you can compare and order the bed you want.
Simplicity
A mattress in a box simply needs to be unrolled and allowed to inflate, and you can sleep on it. You can lay it out on the floor, platform bed, or box spring foundation. You can often reuse your existing bed frame, assuming the gaps between the slats aren't so large that the mattress doesn't sink through them.