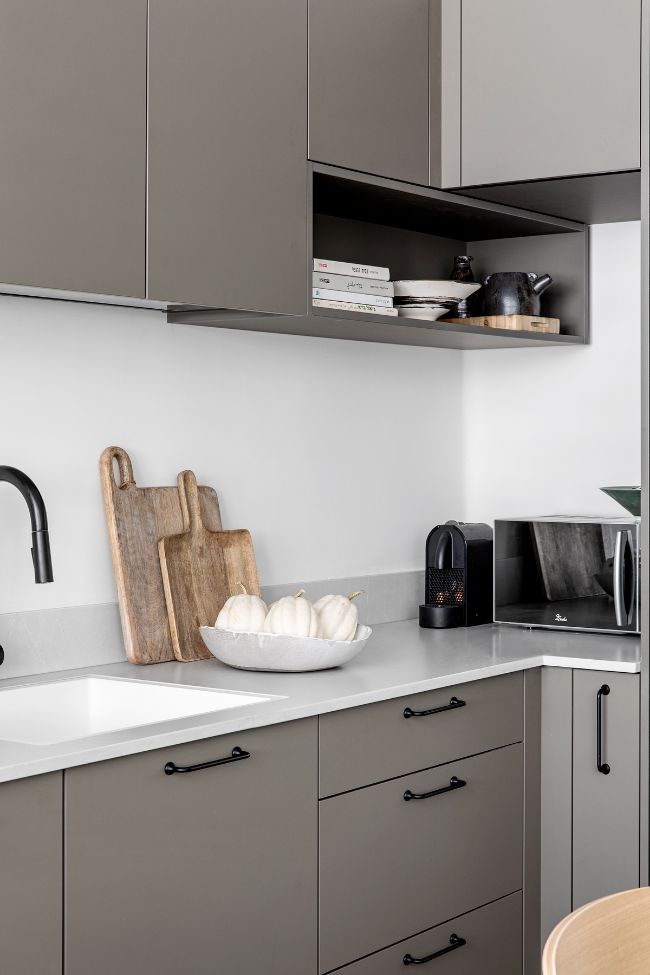 Top 4 Benefits Of A Custom Kitchen Design
---
Other than the living room, the kitchen can be the perfect room for families to bond, so it's one of the most used areas in a home. Not only are you going to start your day by making and eating a healthy breakfast with your loved ones, but you can also do some productive work in the kitchen, especially if the whole theme fits your style and preferences. Due to its importance, the kitchen is the second most common home project renovation; the first is the living room. (1)
With that said, it's often a dream for many homeowners to have a kitchen that suits their taste. Hence, a custom kitchen design won't only help you achieve the kitchen of your dreams, but it'll also provide the following benefits:
1. Personalize according to your needs
As the name suggests, a 'custom' kitchen design allows you to have the exact kitchen you need. Hence, looking for the best kitchen designers will elevate your custom kitchen. Take the following as an example:
A standard kitchen may not be as efficient as a custom one. Although you may arrange the utensils in a standard kitchen according to your liking, having them custom-made will give you the freedom to modify drawers and racks for certain purposes. For instance, drawers for knives or racks for spices. Moreover, you can position these next to a piece of equipment like the stove, so you don't always have to move while you're cooking.
Speaking of additional storage, you can also plan to custom-fit any kitchen appliances you have. This means that bulky appliances won't stick out like a sore thumb.
Of course, the primary purpose of a custom kitchen design is to fit your cooking needs. But you still need some professional opinion to assess if your vision is attainable, which is why you need the help of professional kitchen designers.
2. Make use of every space
In planning your kitchen, it's best to assess the kitchen tools and equipment that you have to ensure that every space will be utilized and maximized. A custom design lets you measure the spaces, ensuring that no space is left empty. Moreover, when your kitchen tailor-fits your tools and equipment, you'll be able to organize everything accordingly. In return, an organized space is beneficial as it helps you feel more relaxed compared to a cluttered space. (2)
To help you out, here are some organization tips so you can make use of every kitchen space:
Group similar items: With a customized kitchen, you can sort all of your cooking items and pile them together. This means you can clearly display your price kitchenware, boosting your kitchen's appearance. You may also find it less difficult if all of your cooking items, as well as spices, belong in a particular space.
Use clear containers: Grouping similar items will become more pronounced if you use clear containers as storage. The problem with a standard kitchen, though, is the fact that you may not have the opportunity to display any items since you'll be forced to store them in a cabinet. With a custom kitchen, on the other hand, you can opt for a specific space to display clear containers with gravy and sauce mixes, as well as sugar and cream packets. (3)
3. You get to decide the materials
A major drawback of a stock or non-custom kitchen is that it limits your choice of materials that also suit your target design, or worse, there may be no options at all. Unlike with a customized kitchen, you can choose the materials to be used. This includes the type of wood, tiles, wall decorations, hardware, and more. Thus, you have the freedom to select a theme for your kitchen, which can be a perfect avenue to express yourself.
4. Durable and high-quality
As stated above, since you get to select the materials of your kitchen, you can assure that all of your cabinets and countertops are high quality and durable. Additionally, you get to have a unique, bespoke kitchen since you can decide to have the cabinets handmade according to functionality and aesthetics. If you're aiming to consider this, remember that it can be costly. Hence, this requires proper planning to ensure value for money.
Takeaway
As you can see, a custom kitchen design is a perfect choice if you want to experience the ultimate kitchen personalization. Of course, before envisioning the kitchen of your dreams, you must consult an expert first. This way, you get to have a kitchen that doesn't only fit your budget but is also made of high-quality materials. Furthermore, an expert can help with the designing process, ensuring that every inch of your kitchen is functional.
References
"The Statistics About Kitchen Remodeling", Source: http://myconsumersvoice.com/kitchen-remodel/statistics-kitchen-remodeling/
"5 Surprising Benefits of Being Organized", Source: https://selecthealth.org/blog/2021/01/5-surprising-benefits-of-being-organized
"10 Steps to an Orderly Kitchen", Source: https://www.hgtv.com/design/rooms/kitchens/10-steps-to-an-orderly-kitchen