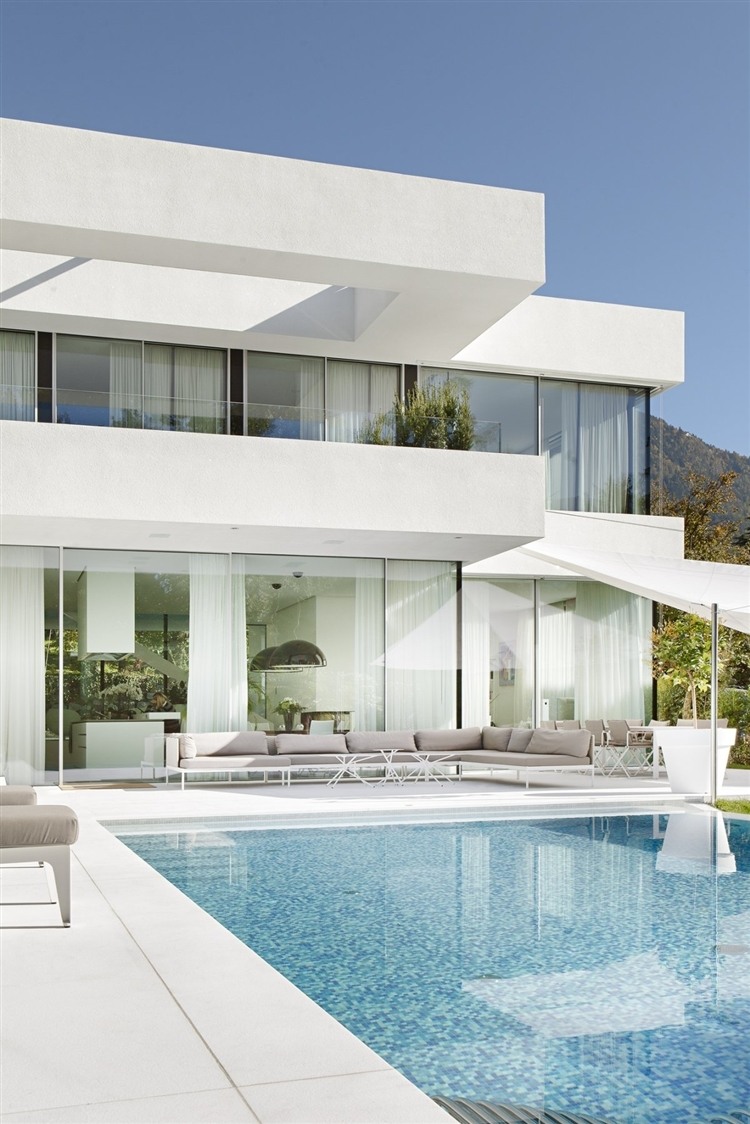 4 Things to Consider Before Building a Swimming Pool
---
Whether you've been planning to install a pool in your home for some time or thought of the idea after visiting a friend who has it, you will need to prepare for taking such a big step. Pools are great for enjoying the summer weather with your family and friends. And they are even more fun if you like parties.
There are a lot of things to consider before starting a pool-building project, though. In this article, we break down the main elements you need to consider before building a pool at your home.
Why do you need a swimming pool?
It is the most crucial question to ask yourself before starting any project. Knowing why you want to build a pool will help you set out the plan and choose the right measurements for the construction. It should impact the size of the pool you want, the depth of it, and the shape of the pool after it's finished. Are you going to use the pool for swimming laps, relaxing, or is it for your children? Is it going to be worth the expenses of construction? Once you answer these questions and decide on the purposes behind building it, everything else will be easy to do.
Is Your Living Space Right For It?
Some cities will have strict maintenance and laws against swimming pools and other home extensions. You will need to look the whole thing up before even consulting. The construction costs are expensive and need specific ground conditions. For example, it's easier to build a swimming pool on-site level if the ground section used is sloped. Unstable soil will make the process even trickier. So, watch out for sandy or rocky ground conditions at your place before planning the building process. To test the site suitability, you may need a geotechnical test report or soil tests. These determine if your area is prone to risks like earthquakes, flooding, stormwater run-off, or slips.
The remaining aspects will rely on the size and location of your property. It includes the shape of your pool and where you build it, depending on which side of the house faces the neighbors and street. Consider hiring an experienced designer for these decisions to come up with the best location solutions.
Pool Maintenance
You should also ask yourself if you can maintain a pool at home. If you can, it can come as an excellent addition to your home, especially if you decide to sell your house. Maintaining a pool starts with the construction of it. A concrete pool that is reinforced by strong steel to the ground is agreed to be the most sustainable option. Now with advanced technology in fiberglass, which improved the durability and strength of this material, many homeowners switch from concrete pools to fiberglass.
Another thing to think about when maintaining your pool is getting a proper circulation system to keep the water clean. You will need to install a high-efficiency aquatic system for the chlorine and salt in the water. But, natural pools are becoming more trendy now for people who do not prefer water without chemicals. The professionals behind The Pool Stain Removers explain the need to get water cleansers that offer the least chemical exposure for your water and pool stains. You will find specific materials more vulnerable to algae and mold issues, so you should prepare for that.
Type And Location of The Pool
If you decide on an in-ground pool, you can choose from three choices available. You can either have a vinyl-lined pool, a concrete pool, or a fiberglass one. Then you will need to check for building regulations and pool fencing requirements.
After you check for regulations and permission and know the type of pool you want to build, decide on where you want to place it. When deciding on the place, keep in mind several factors. These include sun exposure, sheltering factors for wind, and the view of the pool, and how it should complement your living space. You should also keep the circulation routes for the pool in mind – think of how people will be able to enter and exit the pool. Consider having a changing area and a place where you can store the pool cleaner and the filtration equipment. It's crucial to know how to manage the utilities before you consider getting a home extension, especially if it's a big pool that might cost a lot to build.
Understanding all your needs before you start building a home pool will help you know what to expect. It will also help you find solutions for construction bumps. Ask other pool owners for recommendations of experienced designers that will build you a dream swimming pool.