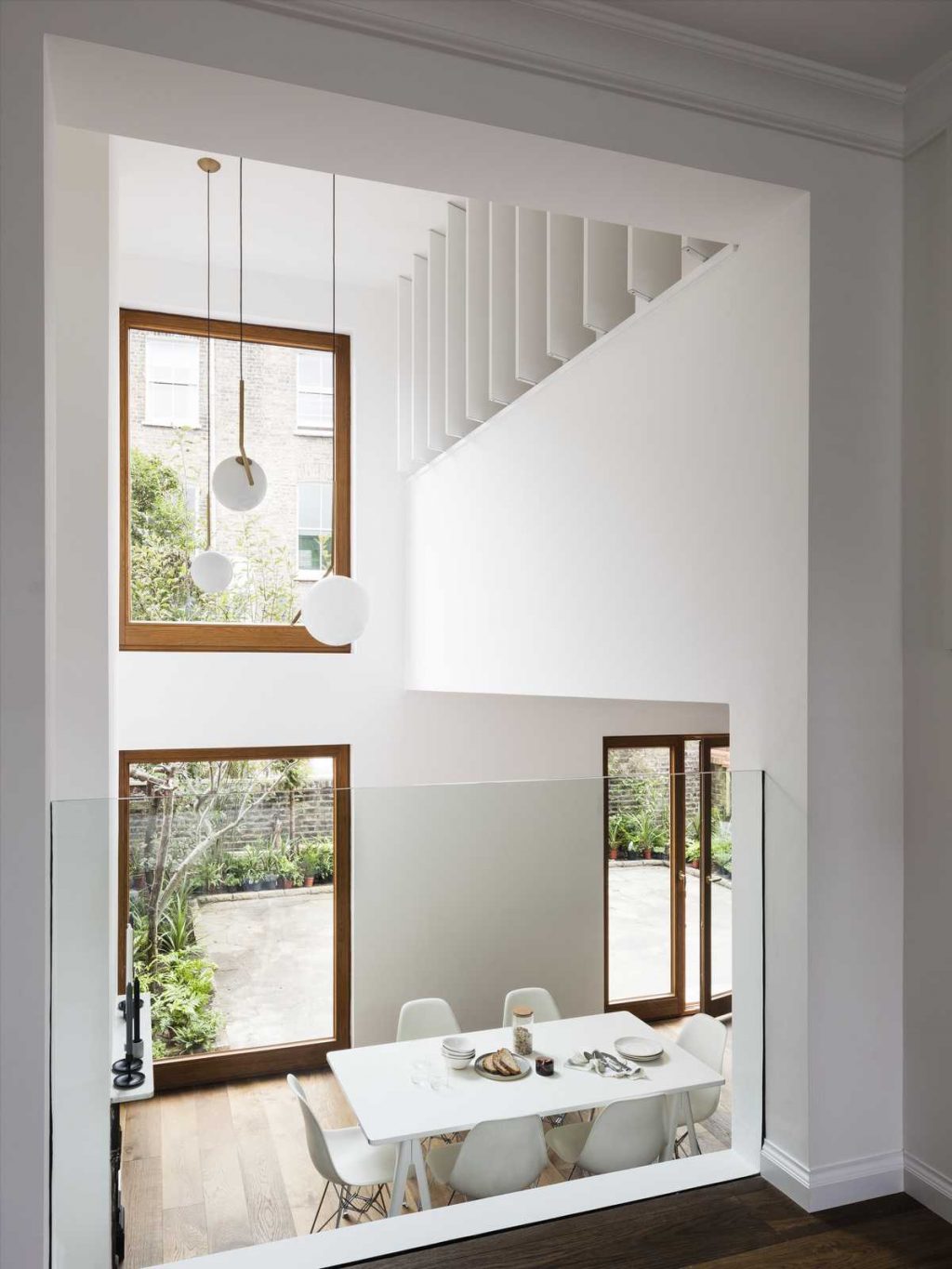 6 Design Tips to Increase Your Home's Resale Value
---
Nebraska is home to the second most-competitive housing market in the United States, according to a recent survey from home insurance comparison site Insurify. Its competitive score is 35% higher than the national average. The state is close to selling 70 homes within two weeks of posting. What's more, houses sell 38.80% more than their list prices.
This recent data is good news for those planning to move in, even more for homeowners considering to sell their houses. If you're one of the latter, now is probably the best time to push through with renovations that can amp up your house's resale value. If you haven't had one, walk around your house to assess which rooms and fixtures need upgrades and ask yourself, "Will my home sell on a first impression?"
A definite yes to the question denotes you're ready to part with your home and hand over the keys to its new owner. But if you shake your head and realize you'll need to do some remodeling or upgrades, go ahead. Ensure that your remodeling plans conform to your intended buyers' tastes and demands. Doing so can be an advantage as extra installations will surely reap more profit.
A rule of thumb is that for every dollar you spend on house remodeling, $0.75-0.80 goes to your house as an increase in value. This principle guarantees that home repairs are worthwhile investments.
Ready for some renovations? Don't take out the sledgehammer just yet. Take time to browse over six design tips that will surely give you added bucks when you finally sell your home.
Design Tips to Maximize Resale Values in Nebraska
1. Plant Your Way to a Sale
First impressions begin even before buyers enter your house. Of the real estate agents surveyed in 2019, 29% ranked curbside improvements as the number 1 makeover task for homeowners. Not only will landscaping enhance your chances for a sale, but as 94% of those surveyed attests, it will also increase home resale value. That's why it's best to pay attention to your house's curbside appeal.
Take time to mow the lawn and choose ornamentals that are abundant in your area. Given the prairie weather of Nebraska, you'll need some low perennials that are drought-resistant such as evening primrose, feverfew, yarrow, and basket-of-gold, among others. You can even use sweet woodruff, dead nettle, and Pachysandra as alternatives for your lawn. Or, you can choose to plant a tree if you're not in a rush to sell, as this will eventually give you shade and lower your cooling costs.
2. Paint Power
Painting walls and exteriors are your best bet if you want to sell a house fast. There's no denying that paint can give a building a fresh, clean look. Besides, it's probably the cheapest way to crunch your house value up a notch. Choose neutral colors such as beige or gray to appeal to a more significant number of buyers. You can also go for white paint with black trim as a sophisticated yet straightforward combination for your walls.
As for your exterior, you can apply retouches on flaking parts or give it a pressure wash to remove tough dirt and mold. Painting your door in bold colors (buttery yellow, powder blue, red or forest green) can make it stand out from a concrete exterior.
3. Create a Look and Feel of Larger Spaces
Floor area is another way you can churn in extra greens for your home. Buyers these days look for houses that are looking or even feel spacious. Experts suggest eliminating walls to create more open areas so that the living room, dining room, and kitchen are accessible. Having an open floor plan gives buyers the option to play with the available space. Eliminating partitions has other benefits, too. It brings in more sunlight and improves air circulation in your home.
Speaking of floors, you can also consider refinishing hardwood floors. You can choose to embark on a DIY project to save up, especially if it's just a small area. But if you're planning on renovating the entire floor, it's best to hire a professional to do it instead. It may be costly, but it will guarantee that your hardwood floors will last longer.
Creating extra space is not limited to tearing down walls or refinishing floors. You can also elevate ceilings and move colling units closer to the wall. Elevating gives more area for potential homeowners to hang artwork or install paneling.
4. Fire Things up in the Kitchen
You don't need a full renovation to revive your kitchen. Instead, you can go for a mini-makeover, such as installing new fixtures and covers on cabinets. You may also install stainless steel appliances and match light switches to create an updated look or create a rolling island. You can even feature a pot rack with fresh, new pots and a hanging wine bottle holder to level up your kitchen.
If you have money to spare, you can choose to remodel the entire kitchen to fit upcoming styles in your area. Install granite on countertops or add cabinets for storage. You can even install energy-saving appliances in the kitchen and elsewhere to earn the approval of potential buyers.
5. Turn Baths Into Spas
Bathrooms are remarkable for their intended purpose for showers and personal necessities. Must-haves for a stylish bath include a vanity with ample storage space, under-mount sinks, heated floors, and showers with body sprays.
You can make renovations simple and then add up a few decorations that transform showers into a spa-like experience. Convert baths into spas by including candles, scented soaps, and bath oils. Focus on one or two of these and then vary the heights of jars and candles. Doing all these can spice up the bathroom and add value to your home.
6. Turn Homey Into Techy
Renovations increase a house's marketability. Adding in a few more features such as Wi-FI access and smart home automation can make your home even more profitable for you and its future owners. Home automation covers:
Security such as cameras, locks, lights, and smoke alarms
Heating and cooling systems
Lights and electrical outlets
Electrical appliances
Installing automated home systems features time-related commands for lighting, heating, or cooling. It can also start responses such as turning on lights when the alarm is triggered. Such home systems connect through the internet and accessible through mobile apps.
Conclusion
Home improvements are necessary if you desire to increase your home's resale value. These changes can range from easy fixes such as a fresh coat of paint or installing a few fixtures here and there. Or it may be a significant renovation such as tearing down walls, elevating ceilings, and remodeling your bathroom.
It can even include installing energy-efficient appliances and automated solutions. In all these, it is beneficial to make potential buyers' preferences the guiding principle in choosing what and how to improve.
After all, these changes aim for the most value for you and prospective owners. Plan your budget and your renovations, and once done, you can go ahead and begin with a sledgehammer in hand.