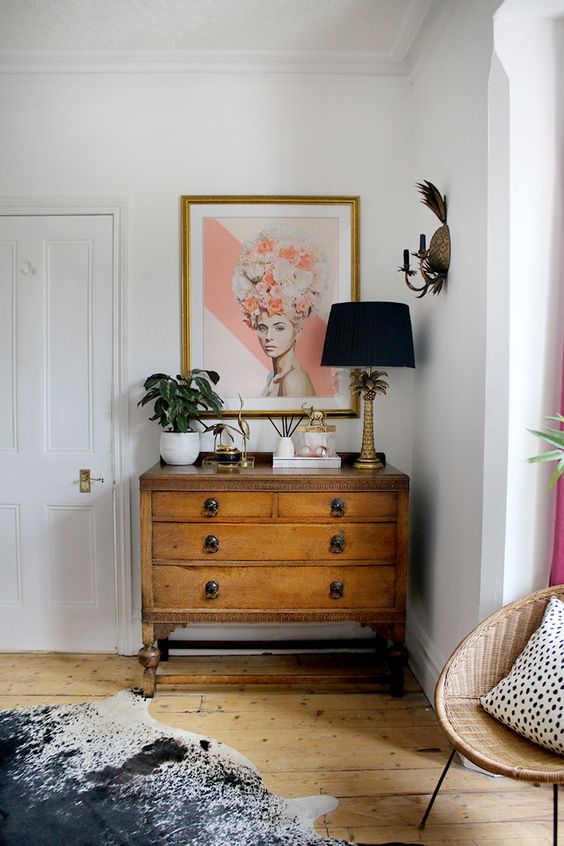 8 Low-Cost Ideas for Creating a Unique Home Interior
---
There are many neighborhoods and communities you can drive through where all of the homes' exteriors are exact replicas of the houses surrounding them. If you live in a home and neighborhood like this, doesn't it make you want to make your interiors more uniques and personalized to you?
Whether you've just moved into your home or if your home needs a fresh facelift, there are interior design tricks and hacks you can do to make your home look like it came straight off the pages of some of the top interior design magazines, and guess what – it can cost little to nothing!
If you're looking to give your home a cost-effective transformation that adds character and personality, check out these low-cost interior design ideas to make your home stand out from the rest.
Utilize Your Thrift Stores
They say another man's junk is another man's treasure, and that really can be the case with certain decor pieces. Whether it's a couch or chest of drawers, there's nothing a fresh coat of paint can't heal!
You might go to your local thrift store and see a set of lamps that are uniquely shaped but have a hideous design on it – a floral mess! Those lamps can be the saving grace in bringing your living room back to life.
While you're in the store, first make sure the lamp still works. Once you see that the lamp still works, take it home with you and paint it. If the lampshade doesn't work for the lamp, you can easily replace the shade. Once you've made all the changes you want, it will look like a completely different lamp than what you purchased!
The moral of the story here is that you really should consider checking out your local thrift stores because you never know what you may find that a simple coat of paint can fix!
Paint the Ceiling
How many times have you walked into a room and complimented someone on their painted ceiling? Not too often. It's very common to see accent walls, not accent ceilings. Now, based on the decor you have in a particular room, an accent ceiling can be quite a gorgeous touch to a room and will be the topic of discussion among visitors.
Updated Door Knobs
Who said that you have to stick with the doorknobs that came with your home? Doorknobs are something that not too many people think about when it comes to giving their home a facelift, but once you actually update your doorknobs, it really does add to a particular room.
The great thing about doorknobs is that they're so easy to replace. Replacing doorknobs is an excellent decor tip for apartments because they don't cause any damage to the rental property. The key with swapping doorknobs in an apartment is to make sure you hang on to the original knobs and screws so that you can put them back in before you move out!
There are all types of doorknob styles for you to choose from. You have the classic, antique, modern, and rustic. If you don't particularly care for the knob style, you can also opt for the lever style.
Faux Textured Accent Wallpaper
Faux textured wallpaper is an excellent way for you to add texture to any room. The uniqueness of this interior design tip is that it allows you to bring a little bit of the outdoors indoors. Some popular textures include brick, stone, wood, and marble.
This particular design style works best as an accent wall. Using it to cover an entire room will make it look fake. Even though you know, it's not real brick or stone, that doesn't mean that it's not aesthetically pleasing to the eyes.
Hanging Plates
Plates are a creative and unique replacement for framed artwork. The key to making this type of decor work is in making sure that not one plate is the same. These plates can be collected over time or found in antique stores.
If you like this idea and want to try it out in your home, make sure that you arrange them in a way that isn't so structured. The fact that the plates are all different took away structure, so you might as well continue your "out of the box" decorating by arranging them in a way that's not the "norm."
When you hang them, you want to make sure that you play with your arrangements on the floor first so you won't be blindly putting the plates on the wall with no concept in mind. It will save you lots of time and effort. Also, be sure to hang your plates with hangers that adhere to the back of the plates – they're practically invisible!
Free Stock Photos
Instead of going out and buying framed artwork, why not use free stock photos. For one, it's free, and secondly, it's free! If you're someone who loves the outdoors, you can easily print out free stock photos of nature to decorate the walls of any room. Nature photos are also a great way to bring a sense of calm and serenity to your home as well.
Personalize Your Mats
This project sounds as simple as it is, but it adds lots of personality to your home! You can take an ordinary welcome mat or rug that goes outside, grab some stencils, and paint/spray paint it with any color paint you like. Once you've painted your stencil on the rug, you then will want to protect your lettering with a clear sealant. It's as simple as that!
Hang a New Shower Curtain
It is the easiest way to give one of the most important rooms in your home a fresh look! Your shower curtain is what you first see when you walk into a full bathroom. The type of shower curtain you choose can showcase your style and personality, and can make your bathroom look entirely different than it did before!