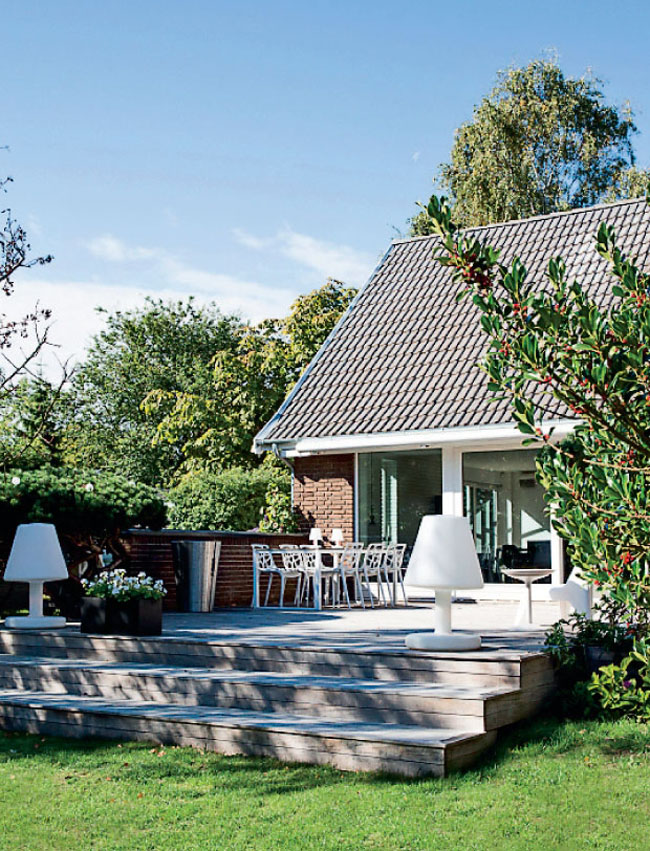 9 Important Things You'll Need When Building a House
---
There are few things in life as rewarding as building your own home. Not that there's anything wrong with buying an existing house—there's just something immensely satisfying about seeing a brand-new structure rise from the ground up, knowing that you and your family would live there.
Besides, building your home means you get the chance to tailor your home for your needs now and, perhaps, for the future too. You'll get to build a home that suits your taste. But it also can be a stressful and grueling process. As Robert Heinlein, in one of his books, said, "Nothing ever gets built on schedule or within budget." It is true, especially if you're building a house.
So, before jumping in with both feet into house-building, here are a few crucial things you'll need when building a house:
1. You Need to Set a Budget
Heinlein quote notwithstanding, you need to set a budget and try to do your best to remain within it. Decide what you can afford, and, if you can, estimate an all-inclusive price for the amenities you want to have at your home. Include the cost of materials, labor cost, down payments, and tax requirements in your estimate too.
Because you expect that building a house will likely cost more than you'd expect, make a little wiggle room in your budget—might as well prepare for that eventuality. Don't forget to include the cost of items like cables, fences, electric meters, and other miscellaneous, such as insulated walls and roof panels. For materials like these, check out sites like Raycore.com.
However, keep in mind that your house shouldn't lead you to bankruptcy. Owning your home should give you financial freedom instead. With that in mind, try your best not to go over budget—not too much anyway. Use any tools you can use to assist you, like construction estimating software. Apps like these can help you get an accurate idea of how your project would cost. You may also come up with a solid plan to avoid overspending.
You'll also want to be there at the site to make sure that your dream home is on track and that the project's costs stay within your budget.
2. You Need to Develop a Plan
Outlining a no-nonsense plan to guide the whole project is probably the most important in building your home. Decide on what you want to add to your house. Make a construction record and list down useful notes, photos of interiors with elements you want to incorporate in your home, types of finishes, and others. With good planning, you can keep a good handle on things and not let costs get out of hand.
You might include some of these popular features during planning:
How many rooms do you want in your house? It would ultimately depend on the size of your family. Also, the size should be achievable within your budget and must meet your needs when it comes to space. You should consult an architect to give you professional advice regarding this issue.
Having a garden or lawn on your property could considerably add value to your house — plan on planting flowers or shrubs for added aesthetics. Remember also to include decks, patios, garage, furniture, outdoor lighting, and irrigation system on your budget.
You'll also have to allocate funds for the maintenance. You'd have to invest in various garden tools, including a garden tractor, for that well-manicured look.
Seeing that your project can be costly, it might be better to stick to an uncomplicated layout. As much as possible, avoid complicated structures. Remember to allocate space for future adjustments you might want to take down the line.
You'll also have to choose which direction your house will be facing. Keep in mind that rooms facing south will have to contend with cold; on the other hand, rooms facing west will likely take the brunt of the afternoon sun. It means that you'd have to consider the sun's position for each season to your house.
What would your way of life be in your new home? Would you be throwing parties for guests? The finished house should reflect the different aspects of your home life. Let the architect know your family's lifestyle so that your house will be a reflection of this.
Choose your essential appliances' location inside your new home and determine where you will place electrical sockets. Also, think about the power requirements of smaller appliances like blow driers, lamps, or laptops. Make sure your house will have enough power outlets for your electrical devices.
Have enough storage spaces for your home, and make sure they have proper lighting. There should also be sufficient closets in each room, pantries, as well as cabinets.
Work out the optimal position for your bed, chairs, and other items. Your bedroom's location shouldn't be near noisy areas. Allocate space for your pets too.
Your kitchen design should be appropriate to your preferences and not just because it looks good. It should have enough cabinets that you could easily access your kitchen tools. Have your essential kitchen equipment in strategic places; your electric and gas appliances should be set-up in optimal locations.
Determine your bathroom's finishes and floor well in advance. Consider making use of efficient toilets. The showerhead should be at the correct height.
3. You Need the Right Location
You've heard it before: According to real estate experts, the three most crucial factors in determining a property's value are location, location, and location. So, make sure the land is suitable for building any structure. Also, think about the area's security and accessibility to basic amenities such as hospitals, schools, churches, shops, and markets.
If you're planning on selling the house in the future, remember that your property's location will have an immense impact on its value. Moreover, you'll be raising your kids in the neighborhood, so that's another incentive to pick a good location.
You should also take into account the soil type. You wouldn't want your house's foundation to develop cracks after a few years, after all. Also, check if the area is susceptible to flooding or natural calamities.
Deciding on the different types of materials you'd use for the house would depend on the location's climate. For instance, you should consider using wooden floorboards if you're building in colder regions. Your windows should also have insulation installed to avoid high heating bills over the winter. In warmer climate zones, tiles are your best bet.
4. Building Dream Team
Another crucial decision you have to make is picking the right team of builders for your house construction. Keep in mind that you'll be working with this team for around six months. So, the experience you'll have overall when building your house will be hinged on your working relationship with the builders.
Look for these things when you're looking for your building team:
Do a meet and greet with a few builders before making a decision. Find out their level of education, and choose a builder that is insured and licenses. Also, get a builder that will charge you within your price range.
Prior Building Experience
Check their most recent projects before hiring your builders. Ask for the names and contact information of their latest clients. Find out if those clients have any negative feedback or complaints about their work.
Bear in mind that these people will build the house that your family will live in, so make sure they inspire trust in their capabilities. Your builder should know and understand what you want and share your vision of your house.
Check their previous builds and find out their styles and designs to see whether their work complements what you need. Some builders may do well on specific techniques, while others are better at working on other styles. Doing your research would help you find builders that would deliver your expected result.
5. You Need to Communicate
Communicating always with builders during the actual construction would minimize mistakes. Don't expect other people to get what you infer; you have to tell what you want and why exactly. Always be specific. Check on the build's progress and get updates regularly from the builders. Don't forget to take photos at every stage. That way, you'll spot any errors quickly.
If your builders inform you that there's something that they can't do — do your research. Do it either online, or you can ask other homeowners or experienced builders. In the end, it's your money, and it's you that's going to live there. State explicitly what you want and lay down your non-negotiable points to avoid disagreements.
6. You Need to Have an Understanding of the Regulations
Familiarize yourself with the building regulations in your area. These could be about anything—from the flooring materials to the color of your paint. These could also be about safety standards. So, make sure you know all these, especially the safety standards. Besides, following regulations could save you a pretty penny by avoiding penalties.
Get all the necessary official requirements and permits before starting your project, and make sure you're not violating any regulations. Go over the contract with your lawyer, and be sure that you understand the details. Check the payment schedule and your project's timeframe so that there wouldn't be any surprise.
Moreover, have your lawyer ensure that the title you're holding is valid and that the property legally belongs to you. There shouldn't be any ambiguity; no third party should show up halfway through your project, claiming that they have the title to the property. Also, understand your rights, especially regarding what you can do with a problematic builder.
7. You Need to Go Green
Using sustainable materials when building a home can be a wise choice. Incorporate a few energy-efficient elements into your home. Not only will you lower your electric bills, but you'd also be doing your part for the environment. Examples of these are a greywater gardening system or the installation of solar panels. Your architect should know how to position your windows that could let in optimal light during the day.
You could also trawl shops and flea markets for fixtures and materials that could help you keep costs down. In any case, you should maximize your space and build something that could give you a better sense of harmony.
8. You Need to Build Something with a Great Resale Value
Reselling may be the last thing on your mind when building your dream house, but having one with a great resale value couldn't hurt. Imagine a hypothetical buyer, and think about the things they would want in a home.
However, you wouldn't want to get your house too many upgrades, as it would jack up your house's value and make it overpriced. What you can do is invest in the right materials for the flooring, an en suite bedroom, or a modern, functional kitchen to attract all sorts of buyers.
9. You Need to Employ an Independent Inspector
Following requirements and standards is a crucial step when building a house. It is the reason why you should hire an independent, professional inspector to inspect at each stage. Have him check footings and foundations for reliability, and ensure that your house has efficient draining systems. Get him to inspect the frame, making sure you have a balanced and well-leveled building. The inspector will also measure the rooms' heights to check that your builders apply the dimensions of your plan's layout.
You can also have the inspectors examine doors, electrical outlets, mortar, brickworks, and windows. Also, let them also inspect the tiling, paintwork, and other finishing; they can make sure that builders clean up the whole project. Getting a report from them could help make the necessary adjustments as early as possible.
Conclusion
Building your home is one of your life's highlights. It can be overwhelming, but having a few things you need to remember written down could keep you grounded and on track. You can be as creative as you want and give your family the home they deserve. To ensure that you're on the same page with your builders, you need to be present to communicate effectively with everyone involved.