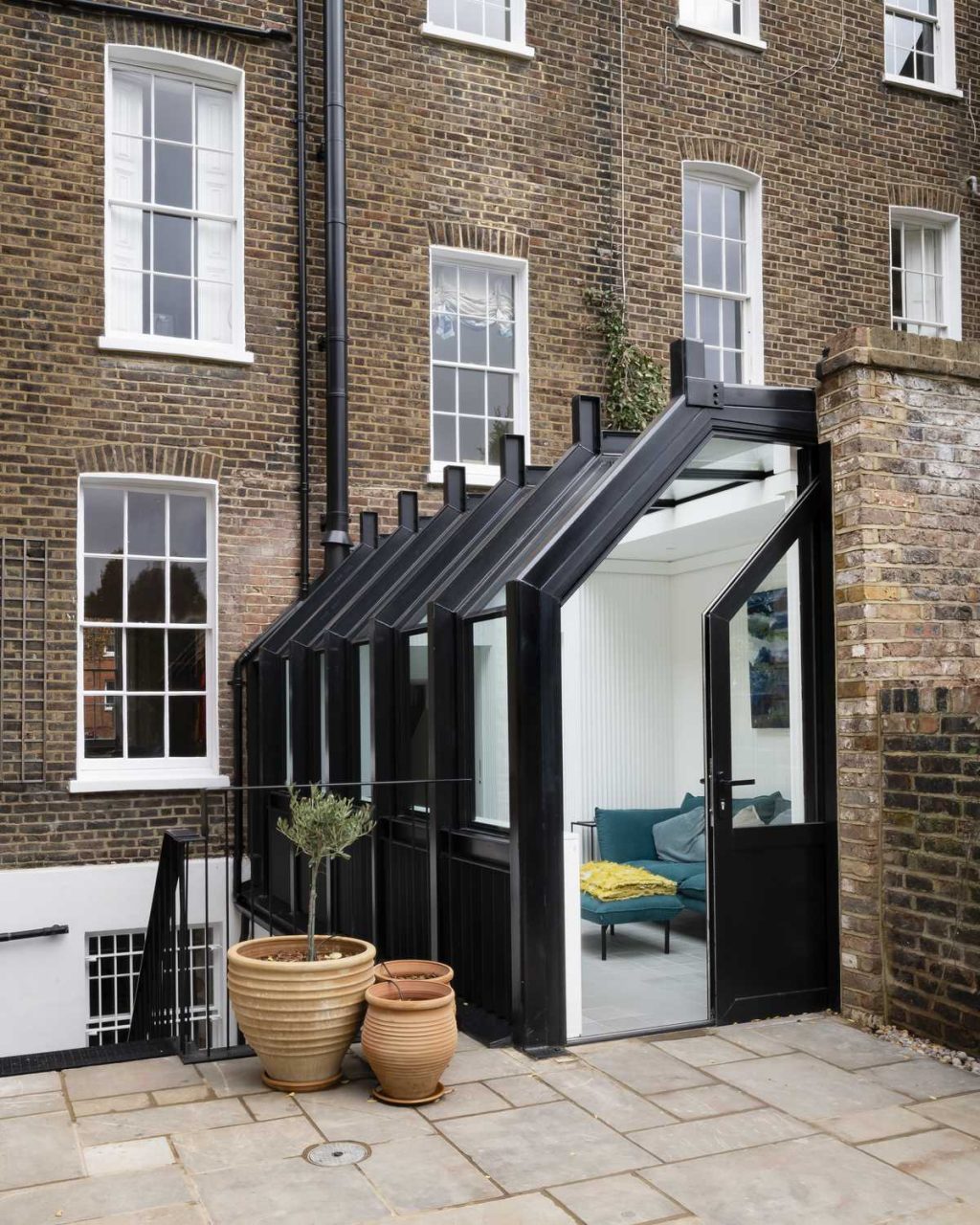 A glasshouse re-connects a Listed townhouse to its garden
---
A re-imagined Georgian glasshouse re-connects a Listed townhouse to its garden. The chamfered glazed enclosure is hung from a black steel frame which serves as structure and ornament.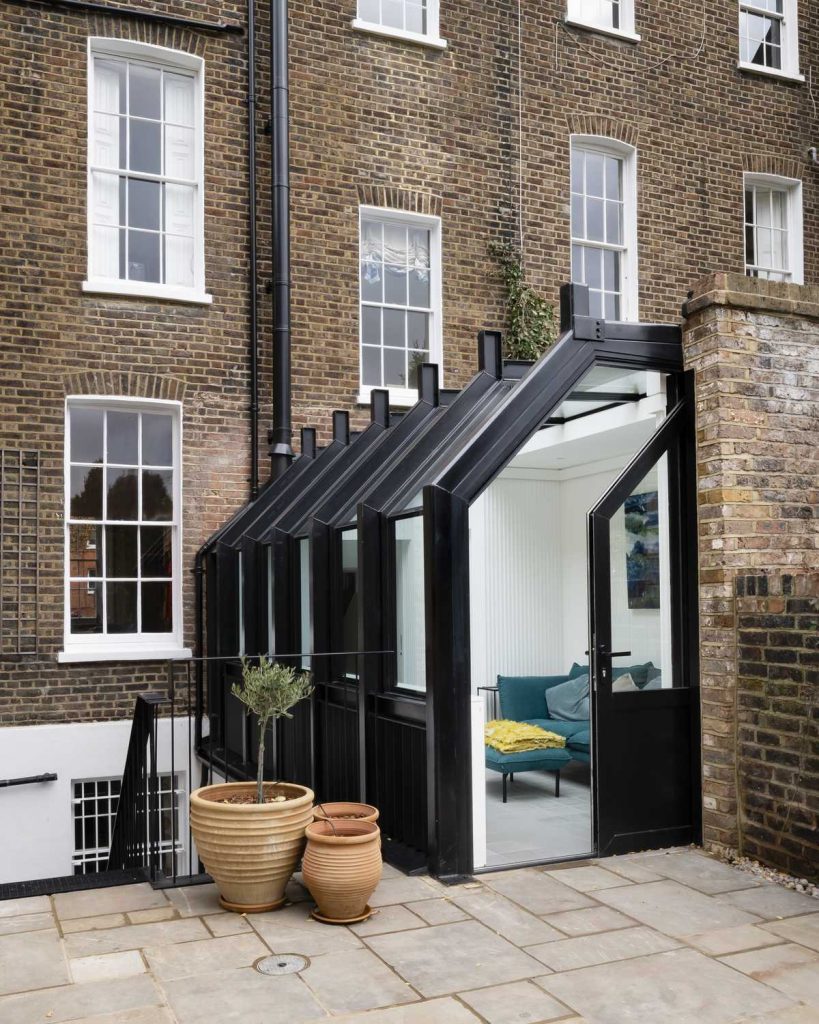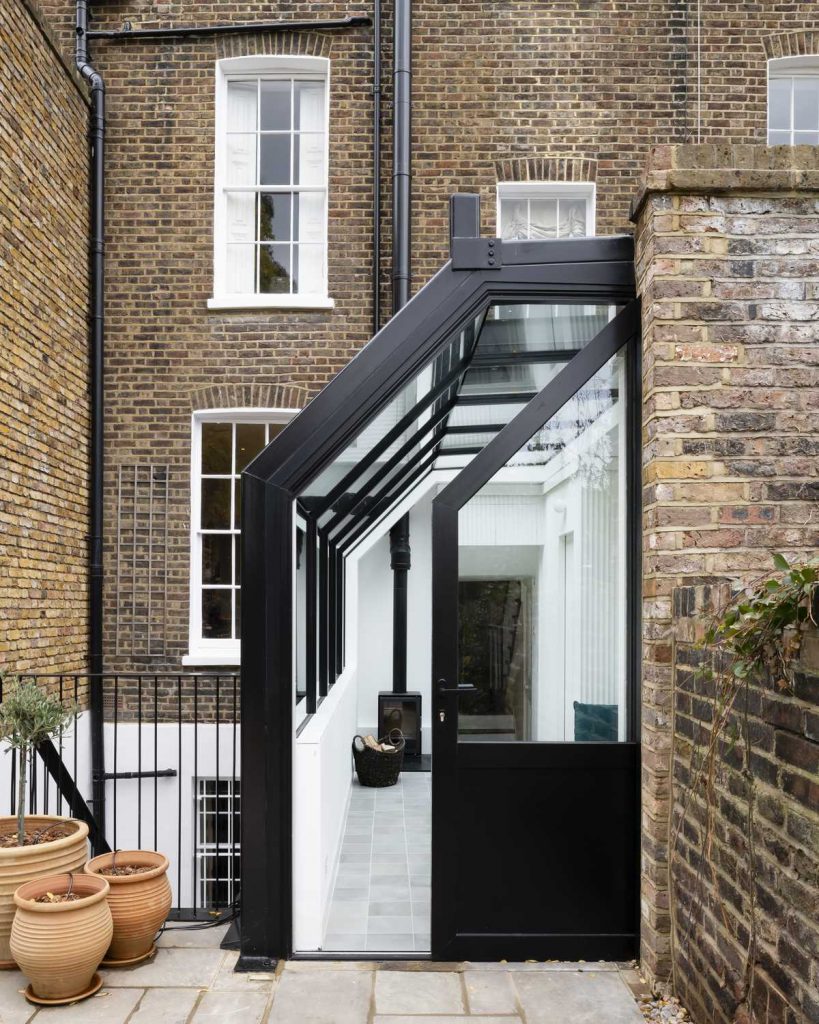 The challenge was to do this using the footprint of the poorly insulated existing extension (only 12m2) which had become a storage room and acted as a barrier to the garden.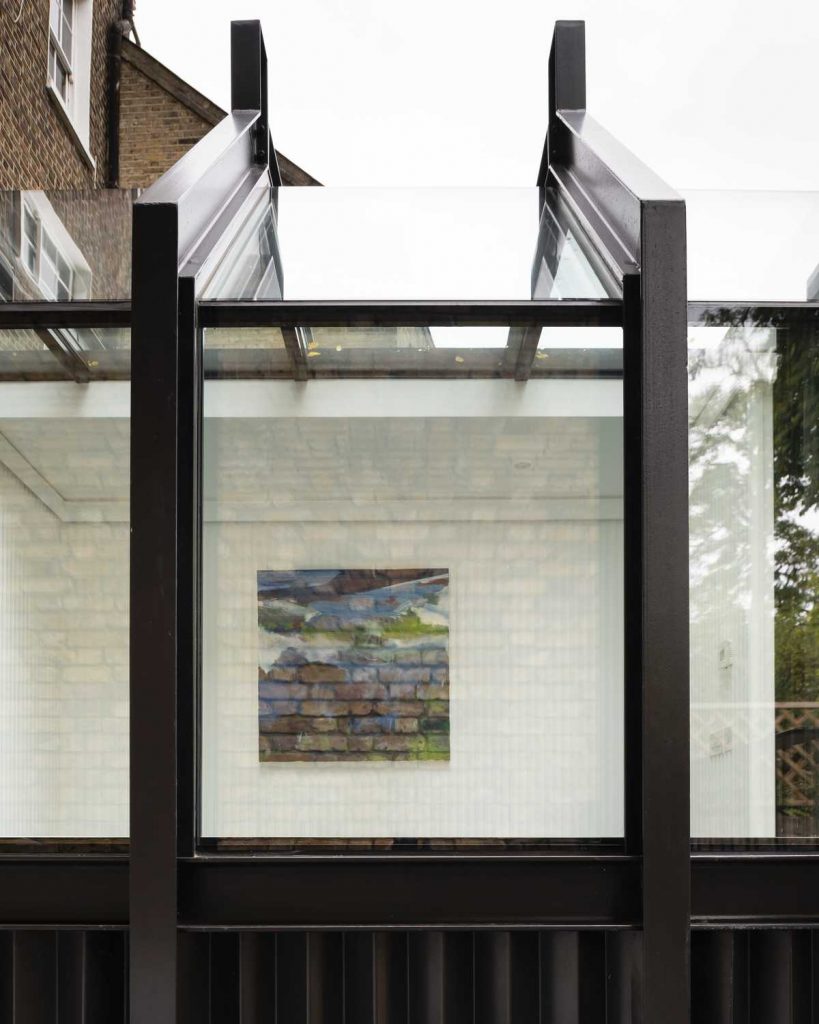 The architects wanted to create the internal qualities of the contemporary 'glass box' without the mundanity of its exterior. For this, they looked to the restrained ornament and repetition of Georgian architecture. The external steel frame is made of the smallest 'off-the-shelf' I-Beams and has five repeating bays. The glazed enclosure is hung from this frame, removing the need for any internal structure and maximizing internal space.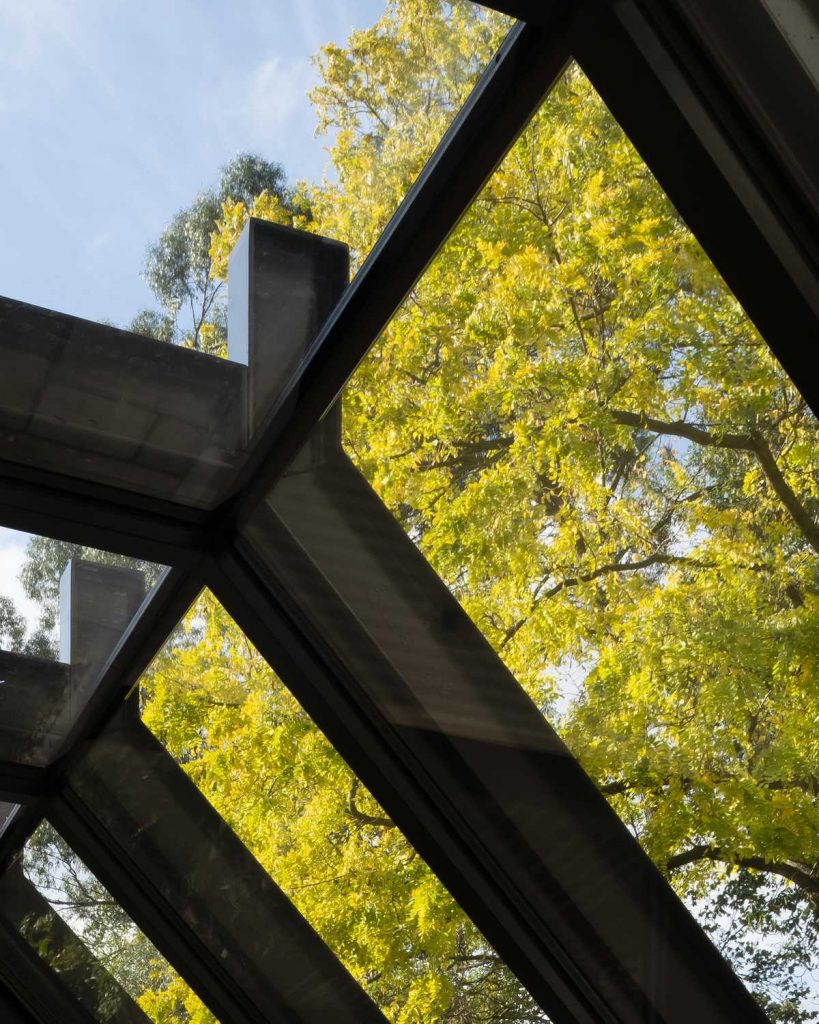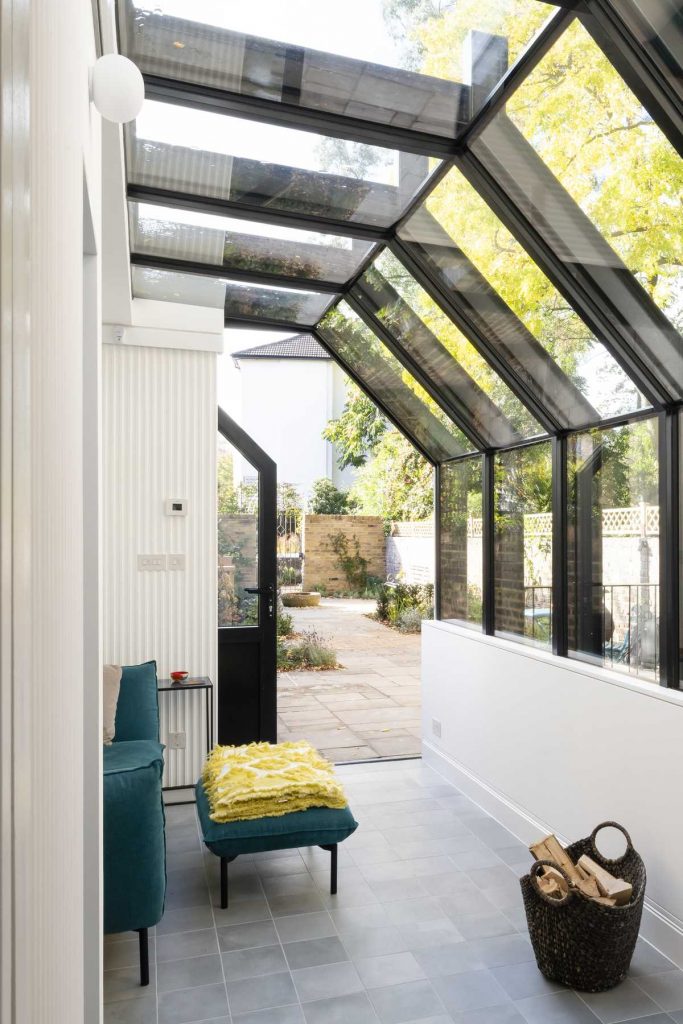 The frame also serves as an ornamental element with the I-Beams returning upwards creating finials. Concertina base panels complete the external metalwork which is black to match the original ironwork of the house.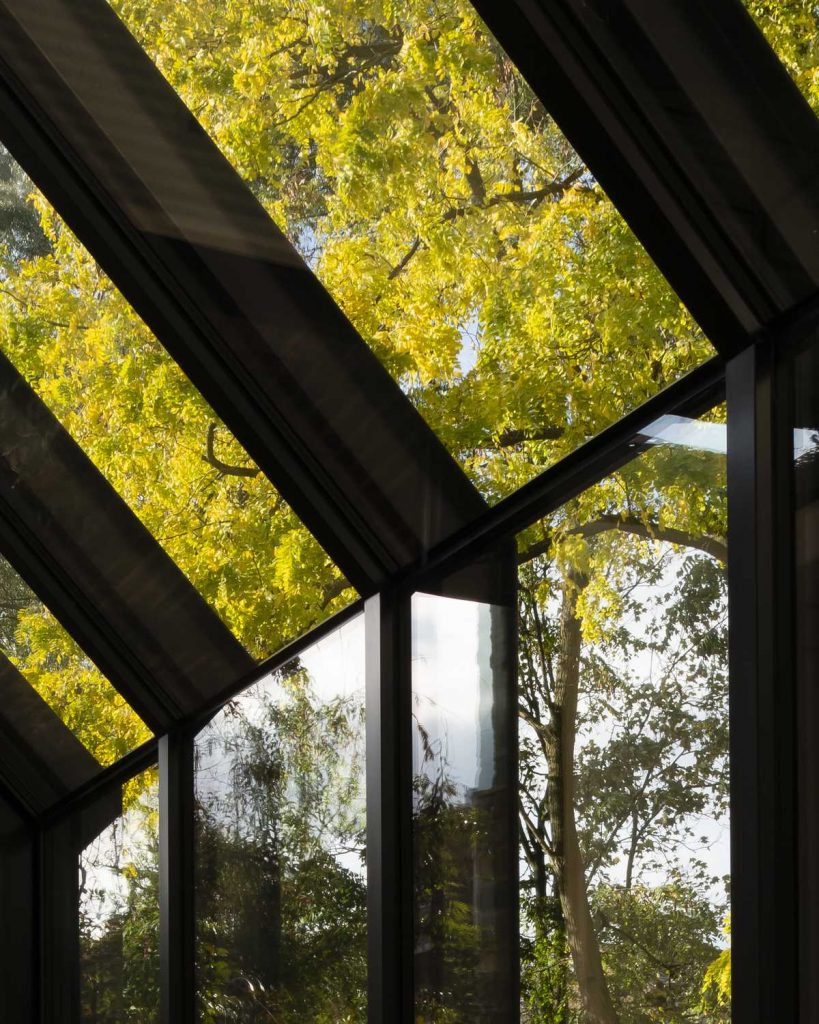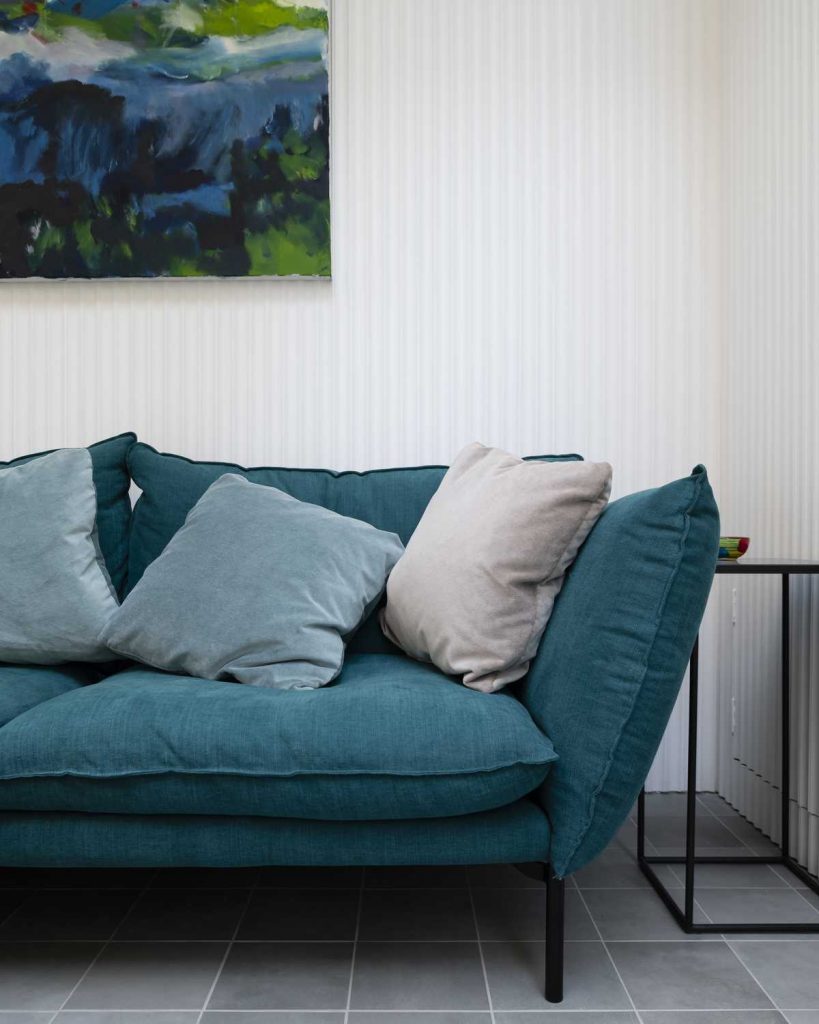 A glazed chamfered door slides into a concealed pocket leading onto a raised patio. The external basement stair is moved to further improve the connection to the garden.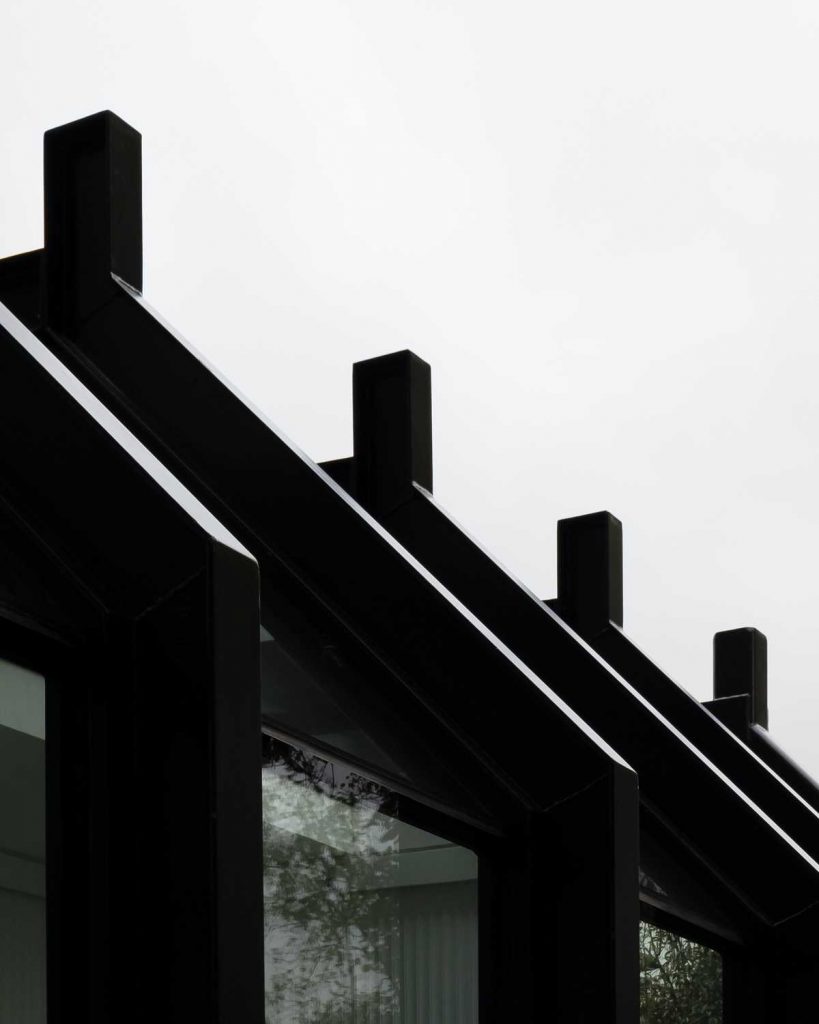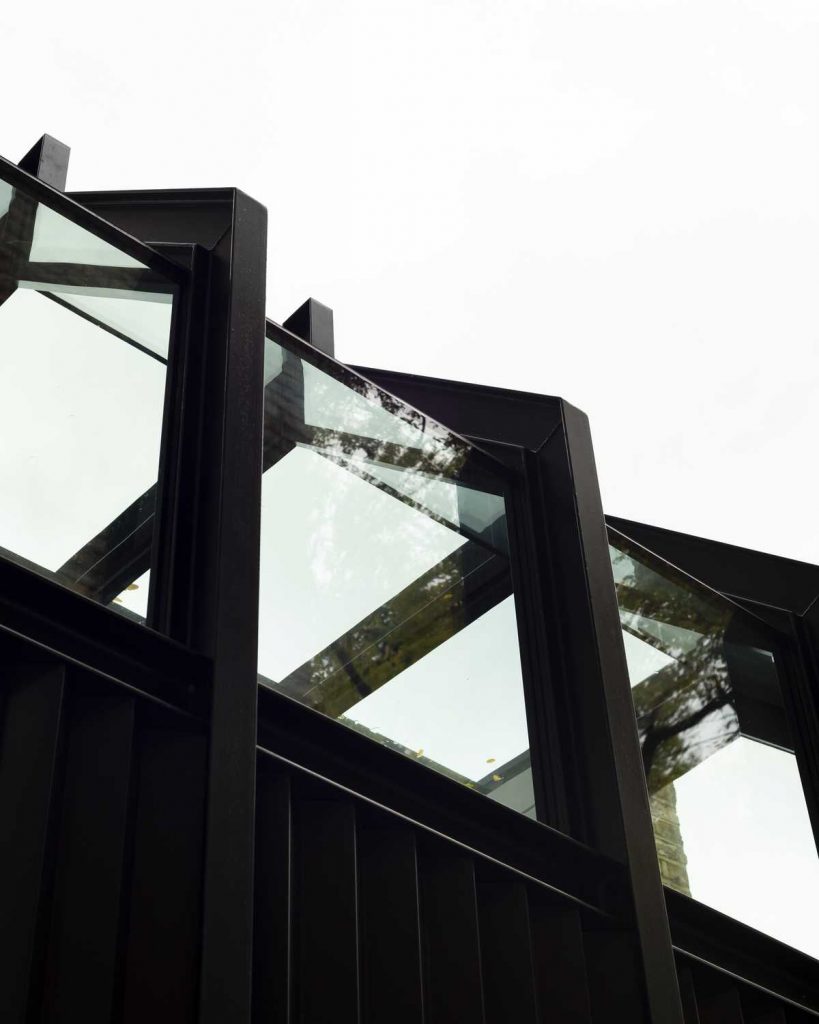 The project has transformed the way the client's use the house; providing them with a ground floor living space that is well connected to the garden come rain or shine and the architects believe the innovative design approach adds, in some small part, to the conversation about how to respond to London's historic building fabric.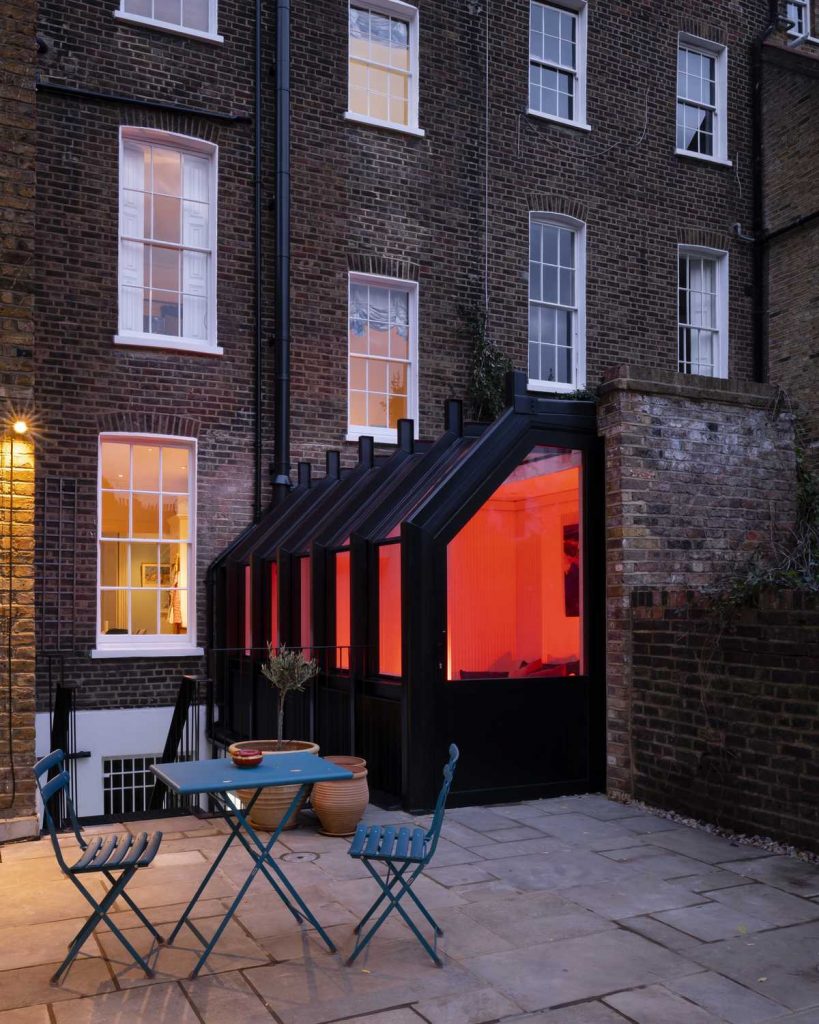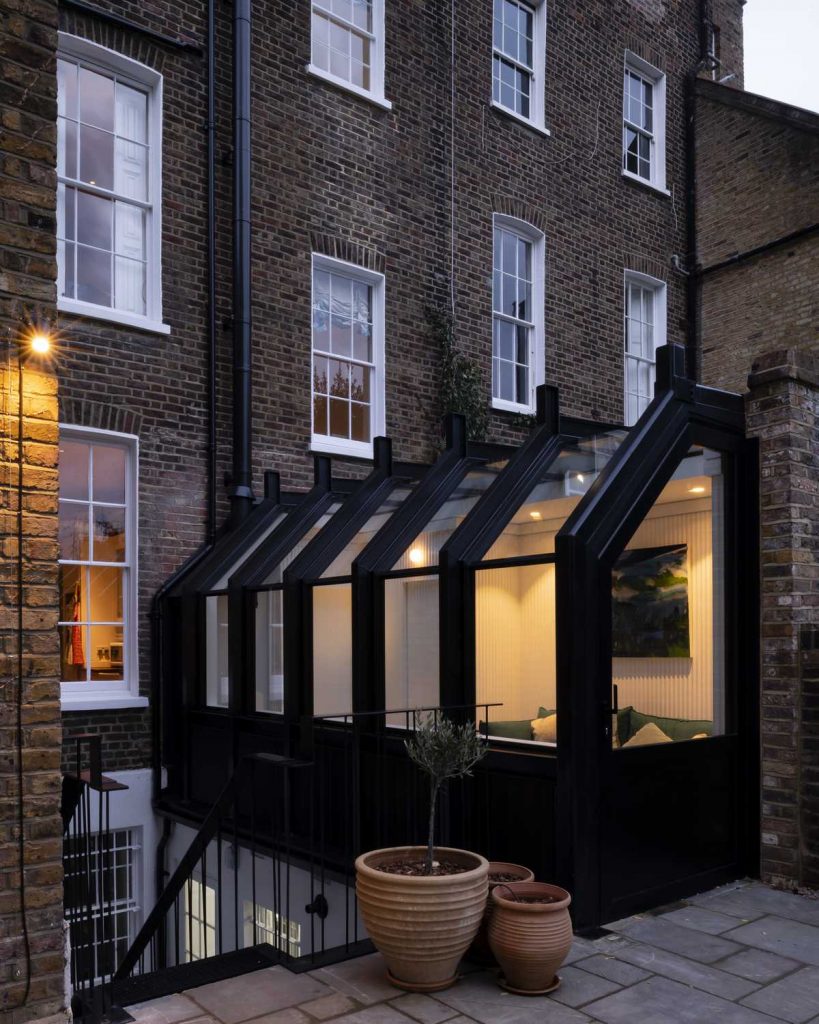 Project by CAN
Photography by Jim Stephenson