A Sustainable, Integrated Residence in Curitiba by Arquea Arquitetos
---
Nestled in a metropolitan Curitiba condominium, this 250-square-meter residence embodies seamless design. Despite close neighbors, the hilltop location offers breathtaking views. A single-floor layout consolidates all functions, with the private area discreetly nestled downhill for sunlight.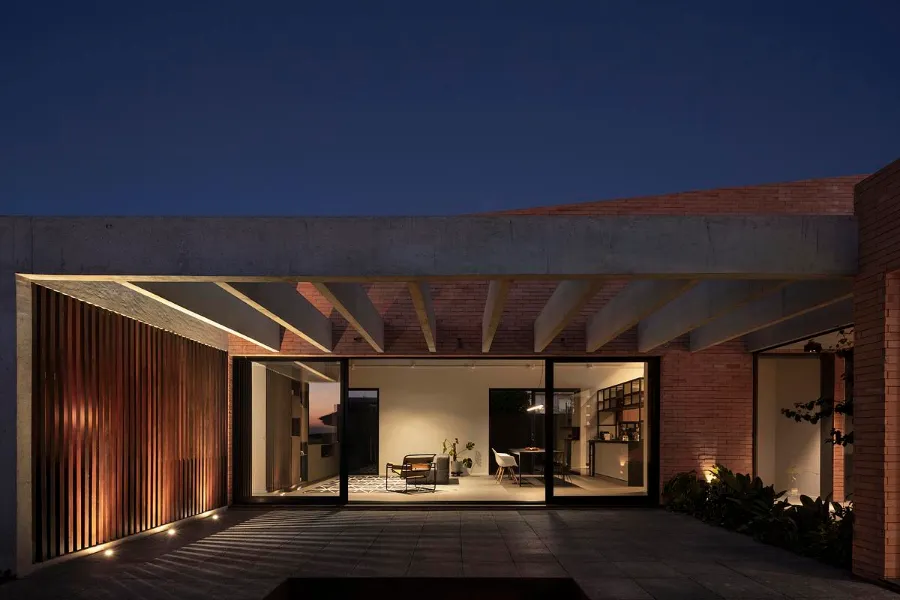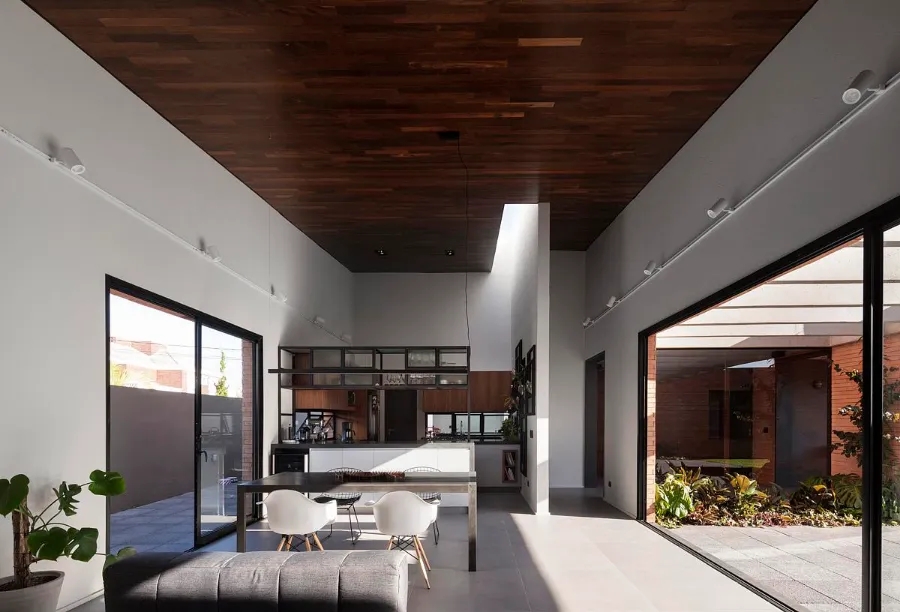 The service section, adjacent to the street, effortlessly connects to the intimate and social sectors. A concrete ramp, flanked by striking purple and yellow ipês, leads guests to a central patio, heart of the home. Expansive glass windows transform the space into an airy veranda.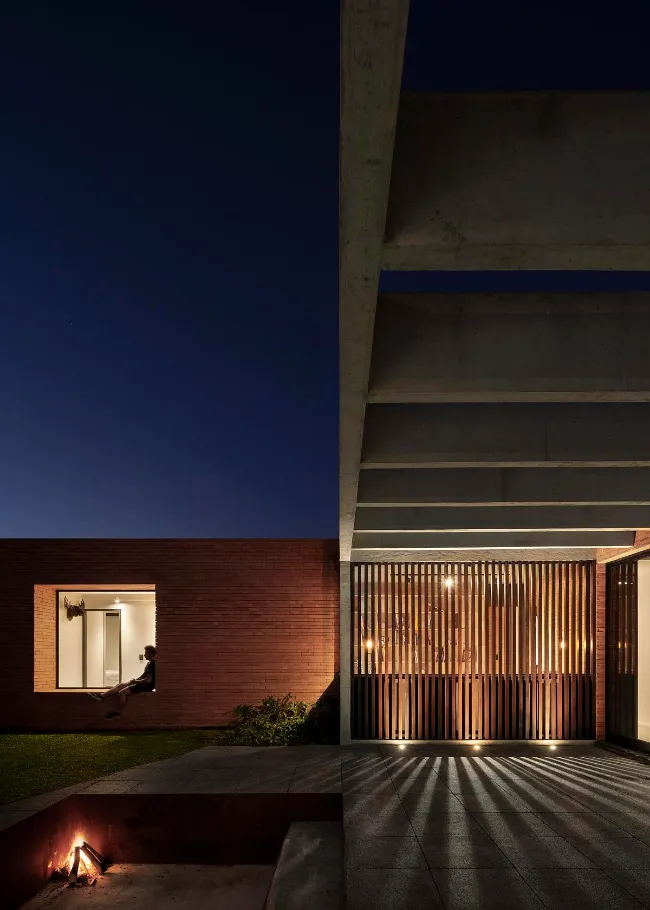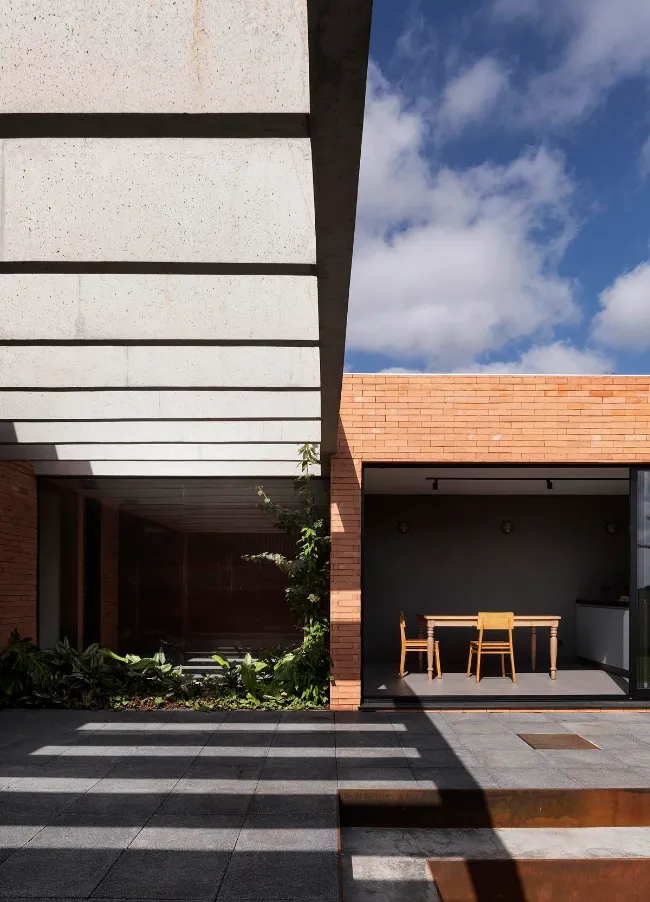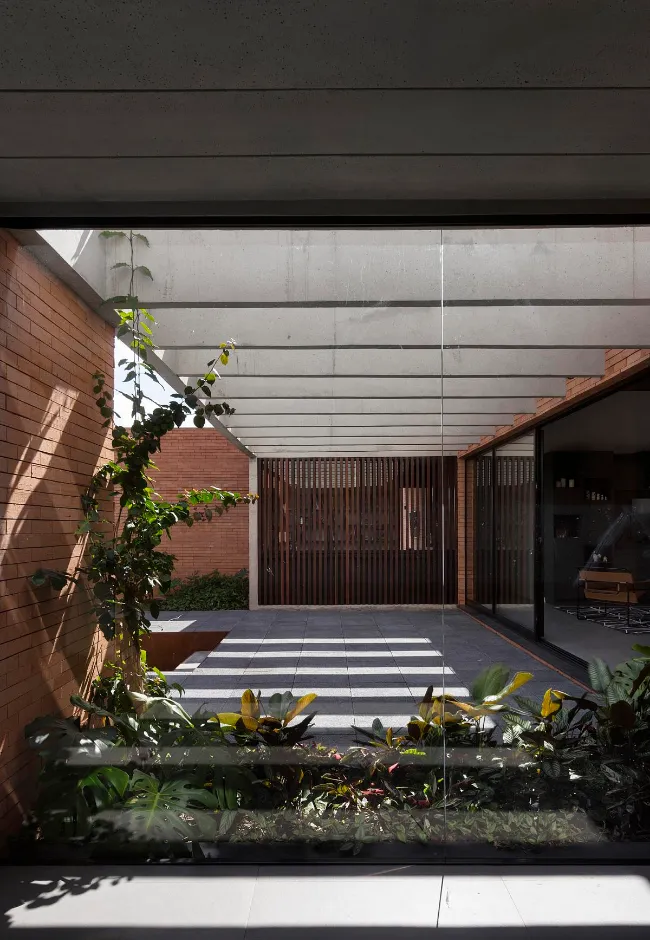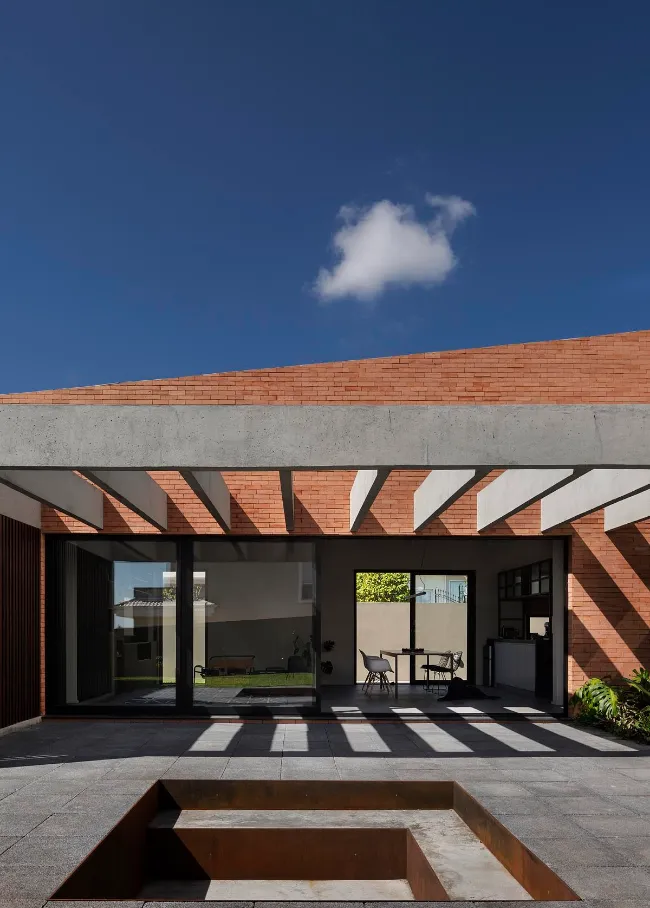 A backdrop of araucaria trees frames the bedrooms and family room. Sustainability is paramount; the "C" shape maximizes passive solar benefits. Local materials reduce environmental impact, and rainwater is harvested for reuse.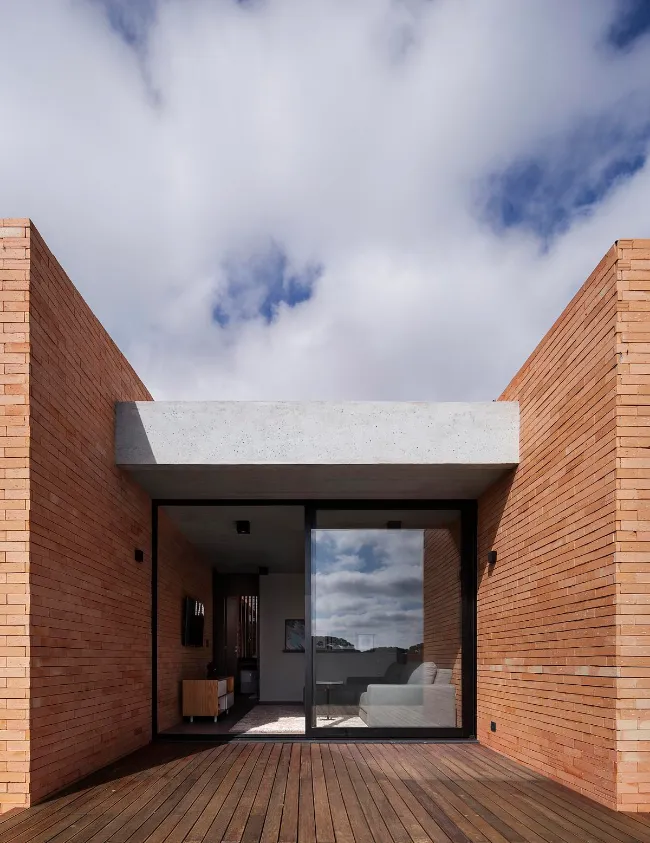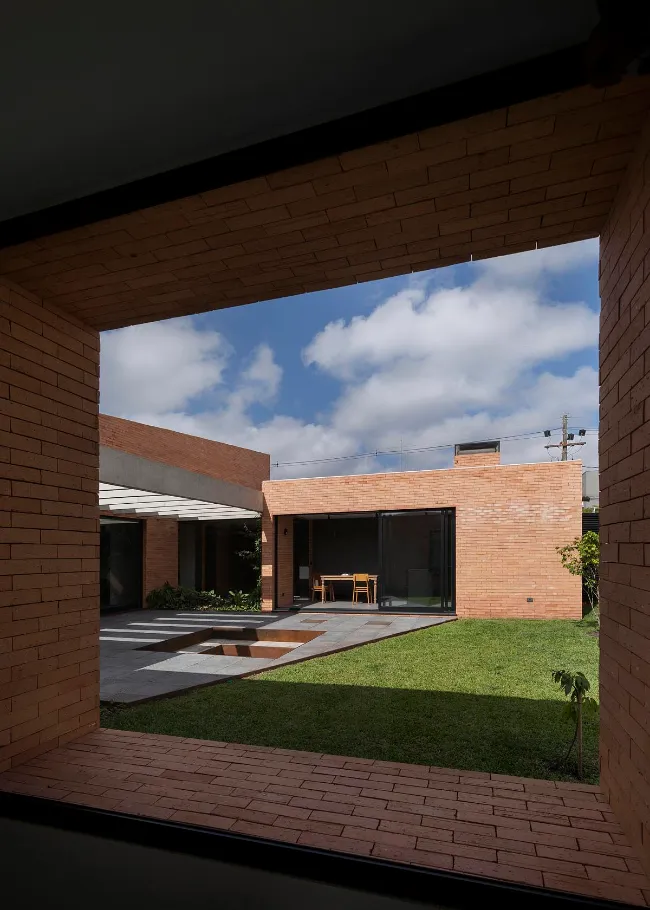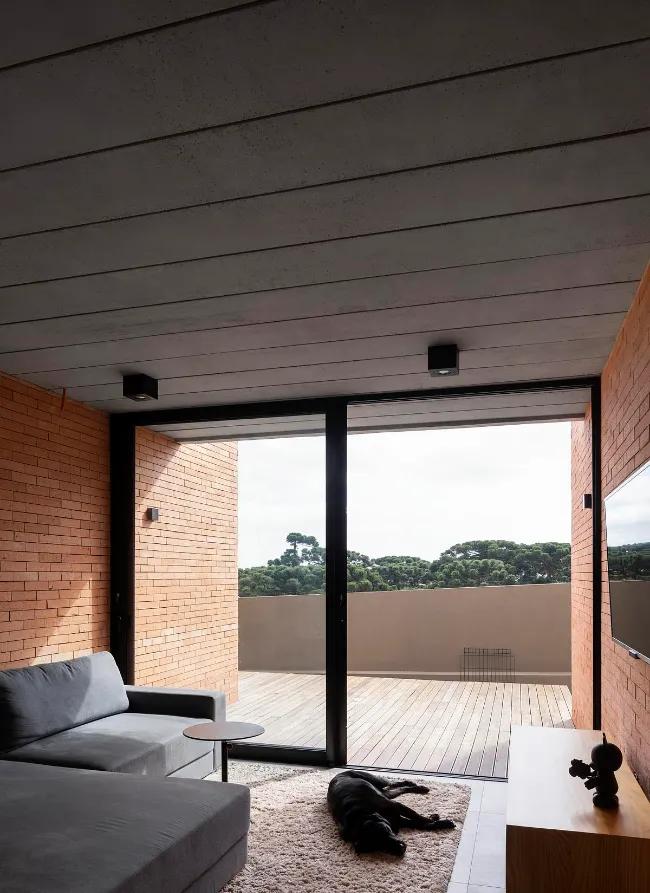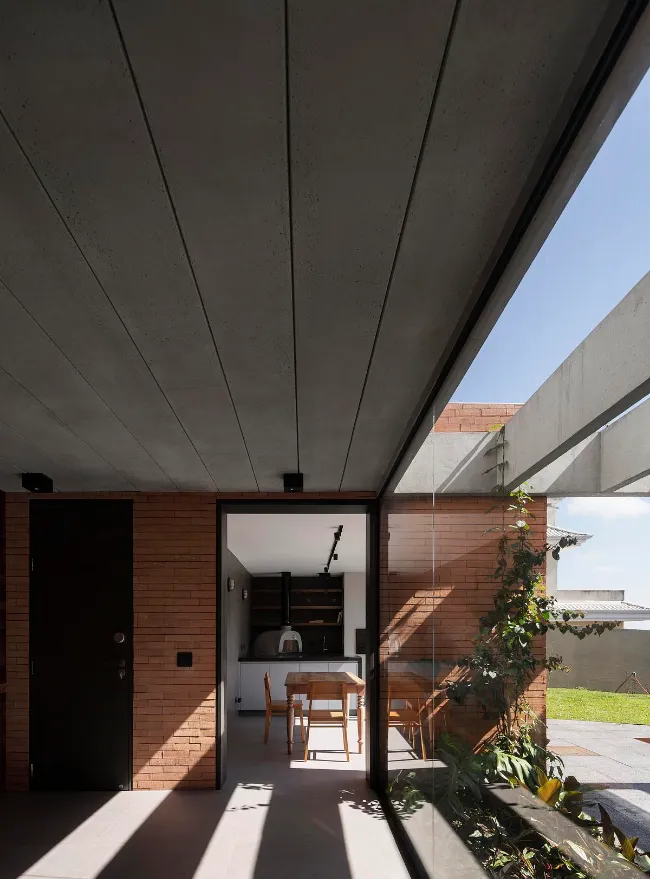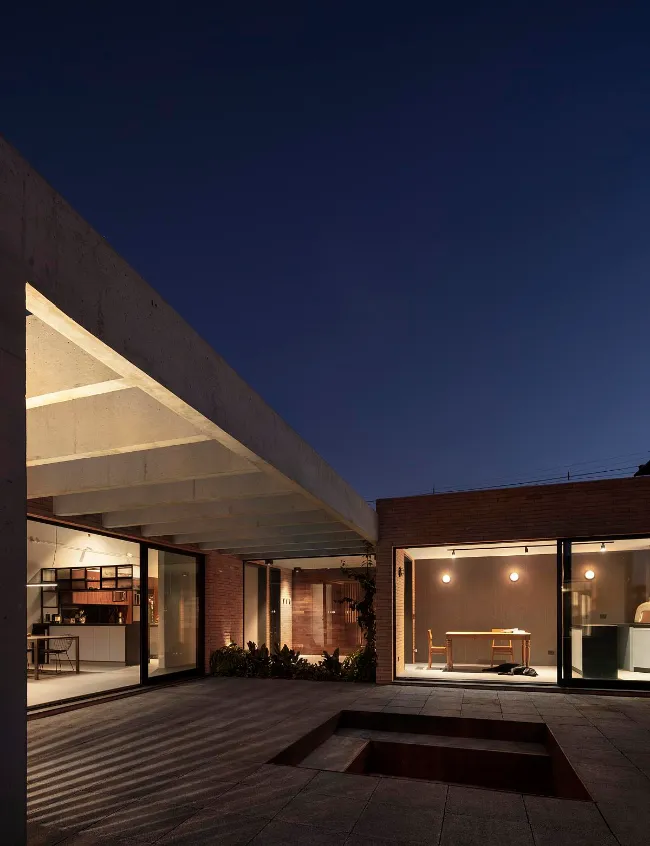 This architect's dwelling, inspired by Alvar Aalto, melds aesthetics and eco-consciousness for a harmonious living space.
Architects: Arquea Arquitetos
Photography: Federico Cairoli