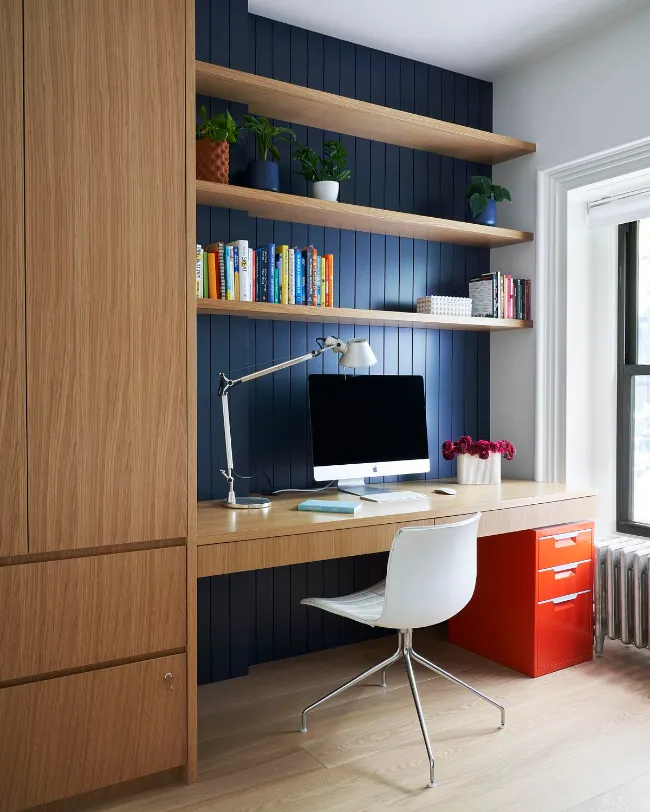 Elevating Urban Living: Studio Officina's Fort Greene Brownstone Renewal
---
The Fort Greene Italianate Brownstone had its top two floors, despite their height advantage, feeling cramped and dim. The pandemic confinement with their twins ignited the idea of a serene primary suite in this space.
A Vision for Refreshing Change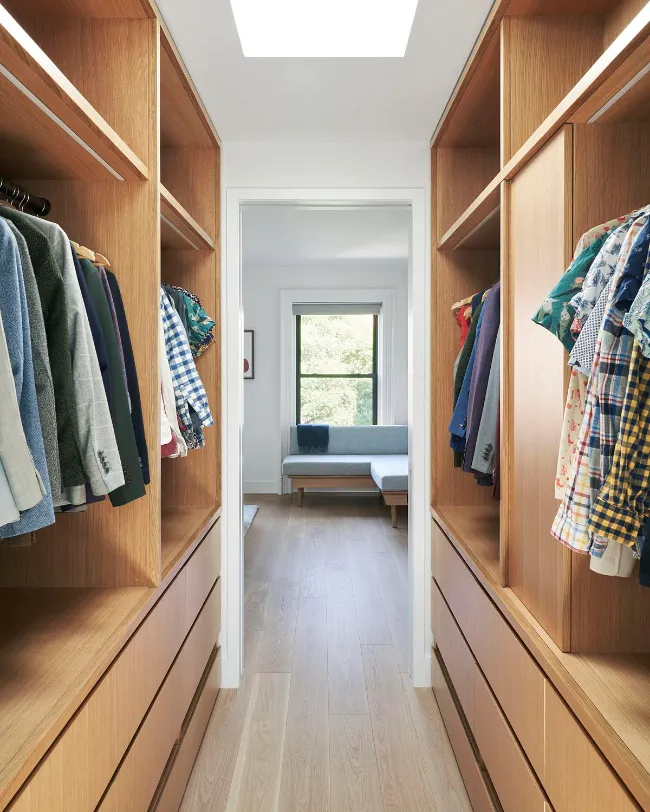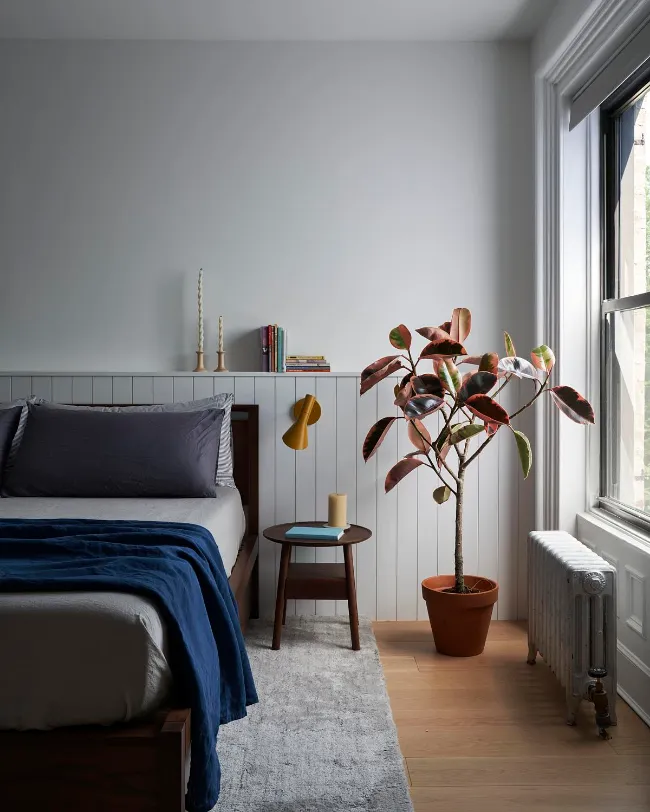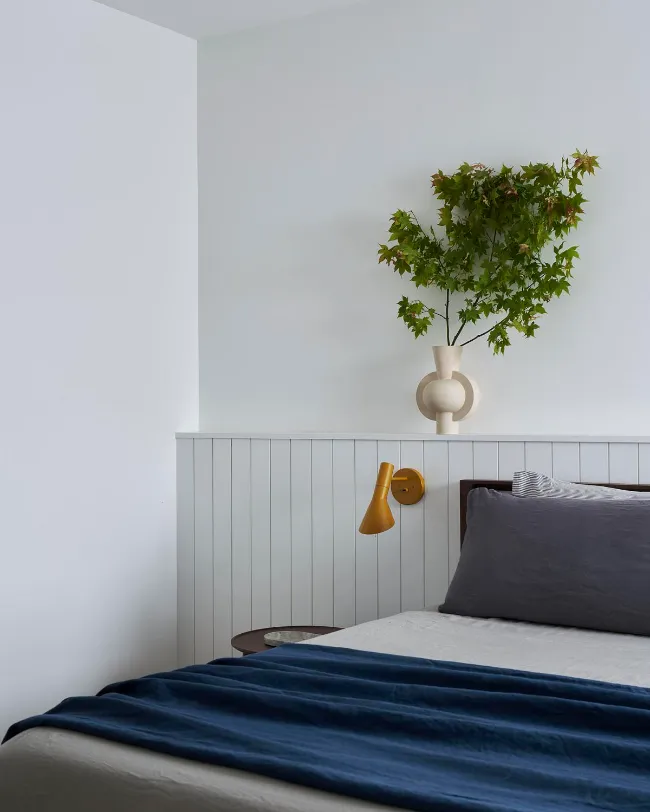 Originally cluttered and gloomy, the top floor demanded a transformation. Existing skylights didn't suffice. Even after renovating the kitchen, a cozy and rejuvenated atmosphere was still lacking. Studio Officina Architecture PLLC reimagined the top floor. The plan encompassed a spacious primary bedroom, a new bathroom, a walk-through closet, workout space, and home offices. Adjustments to the floor below allowed the twins to have separate bedrooms.
A Centralized Haven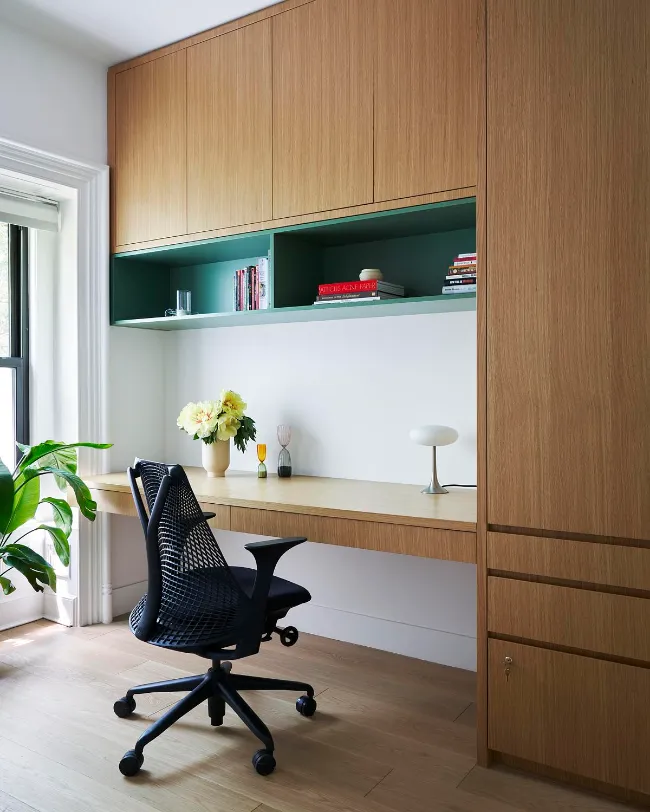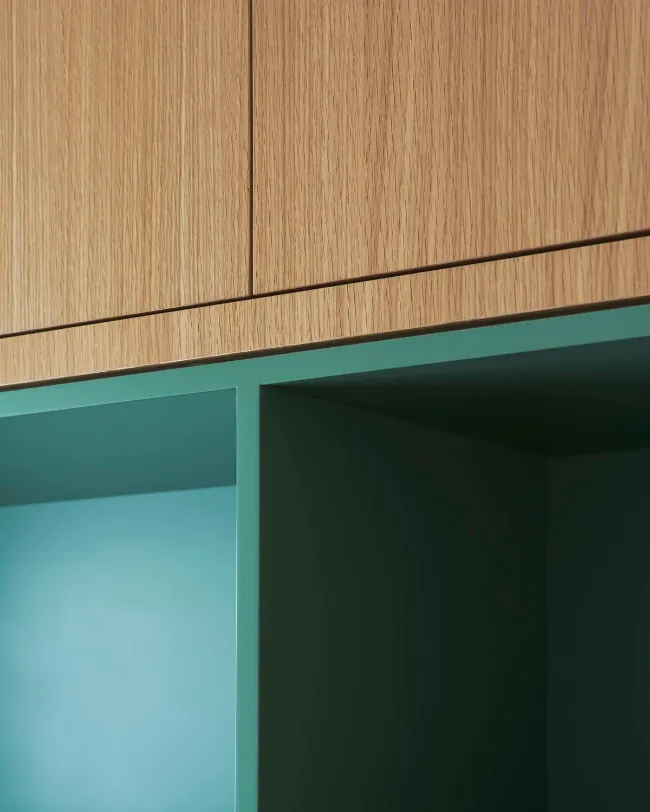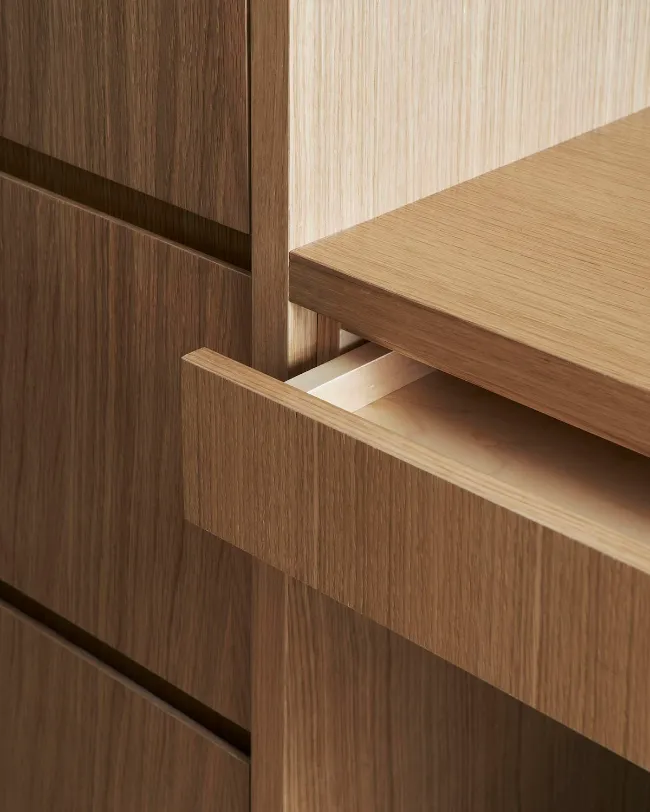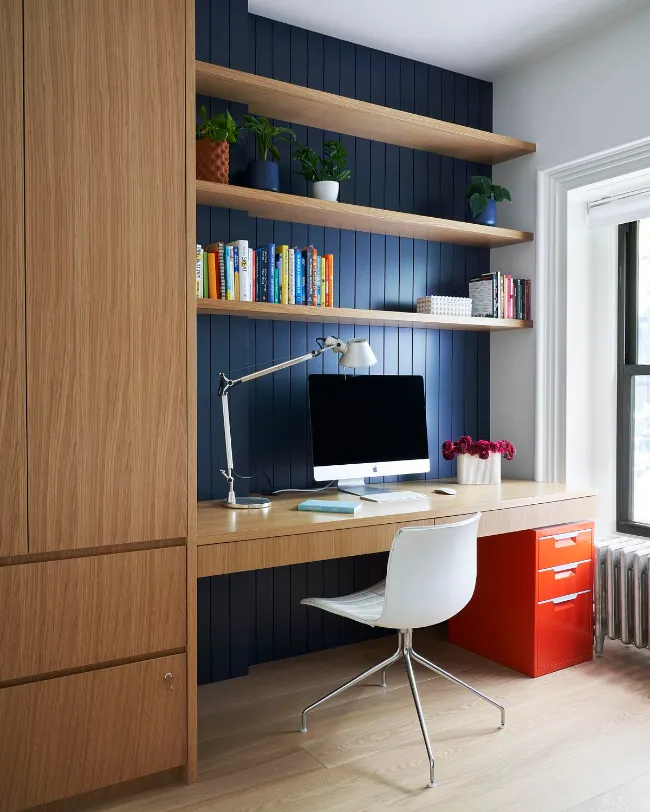 The architects strategically placed the primary bathroom at the heart of the layout. A sizable skylight illuminates the freestanding tub, surrounded by vertical white tiles and grey stone tiles. Complementing the classic palette, red-and-white traffic-light-style lights were introduced. Their placement above the tub and between vanity mirrors adds character. The bathroom connects via a white oak-lined walk-through closet, also illuminated by a skylight.
Classic Neutrality with Personal Touches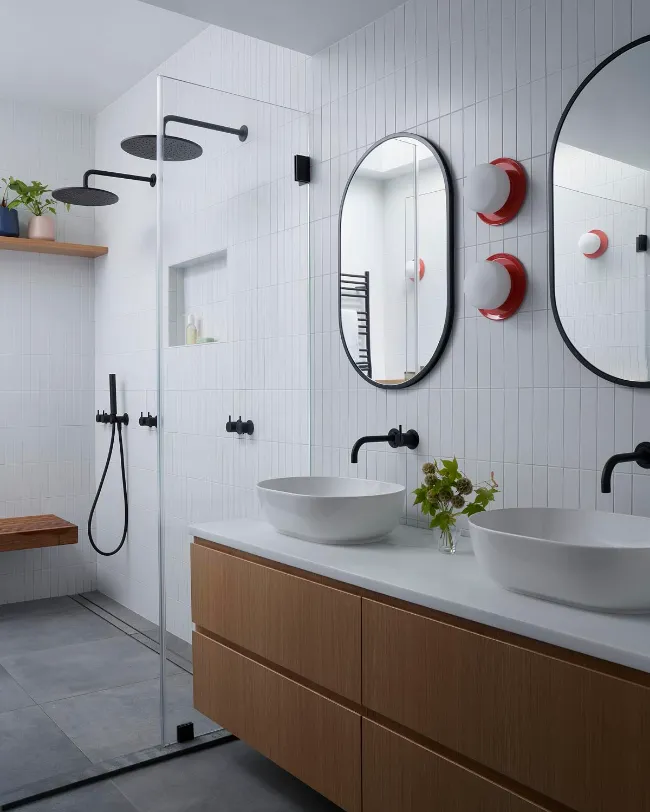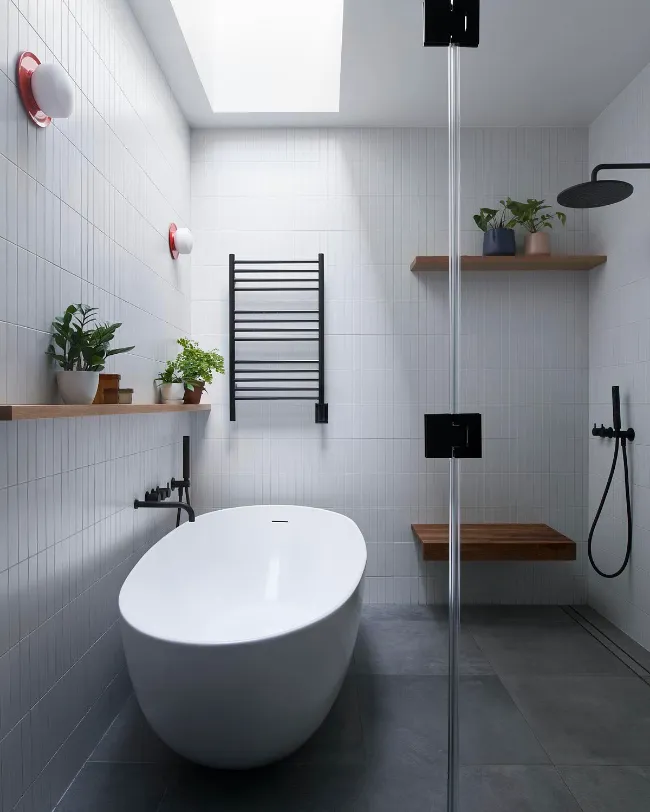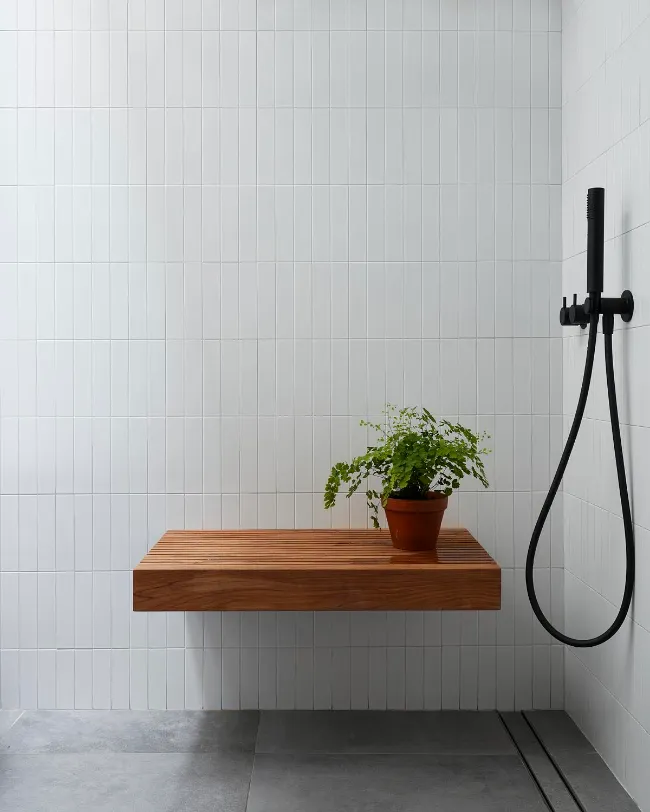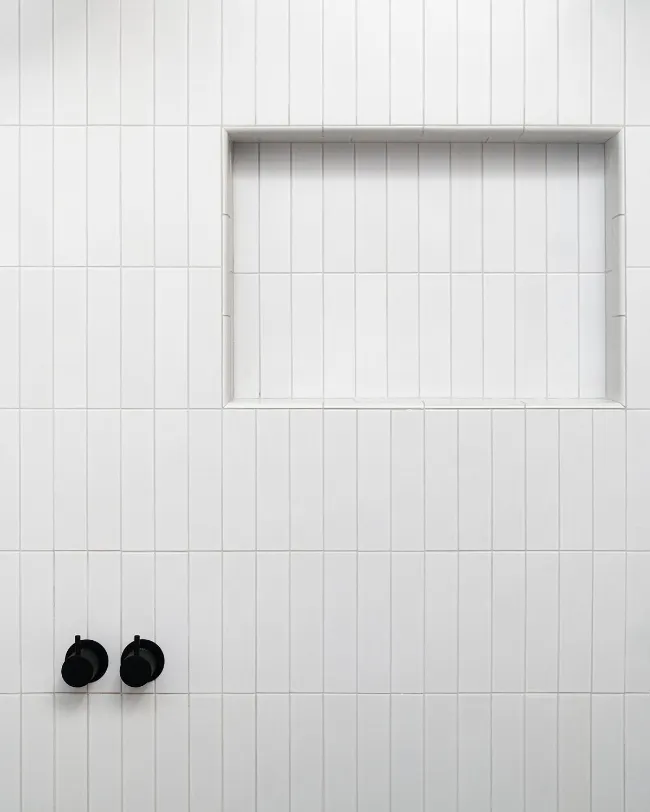 Neutral tones dominate the top floor: white walls, white oak flooring, and stainless steel hardware. These classics were enlivened with custom details and pops of color. The new primary bedroom features a tall beadboard headboard wall with warm yellow bedside lights. A shelf behind the bed encourages personalization, while a custom L-shaped banquette offers relaxation with a view.
Functional Beauty in Hallways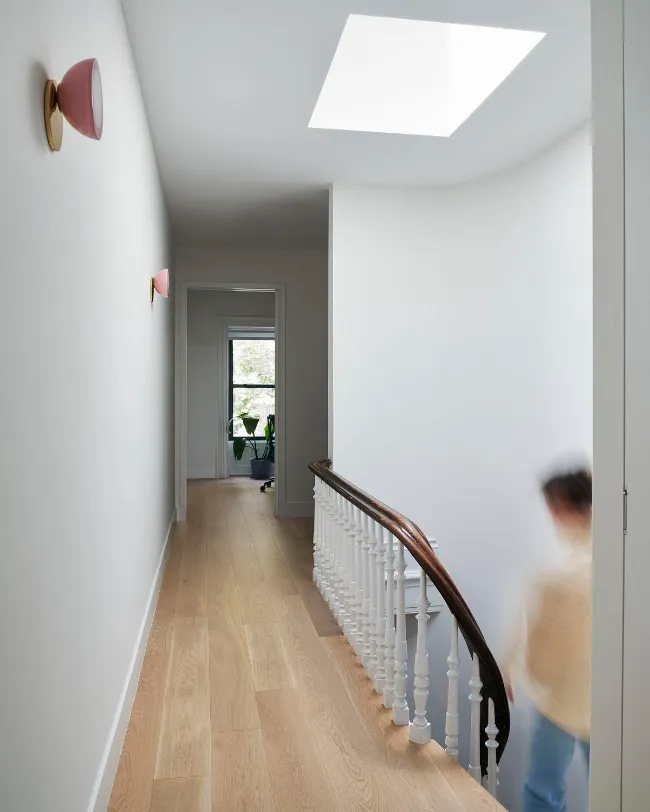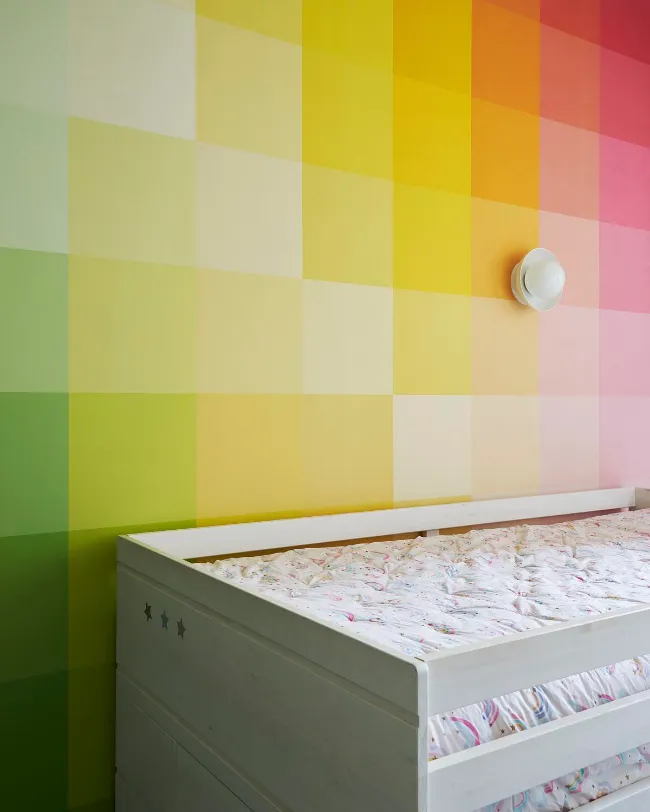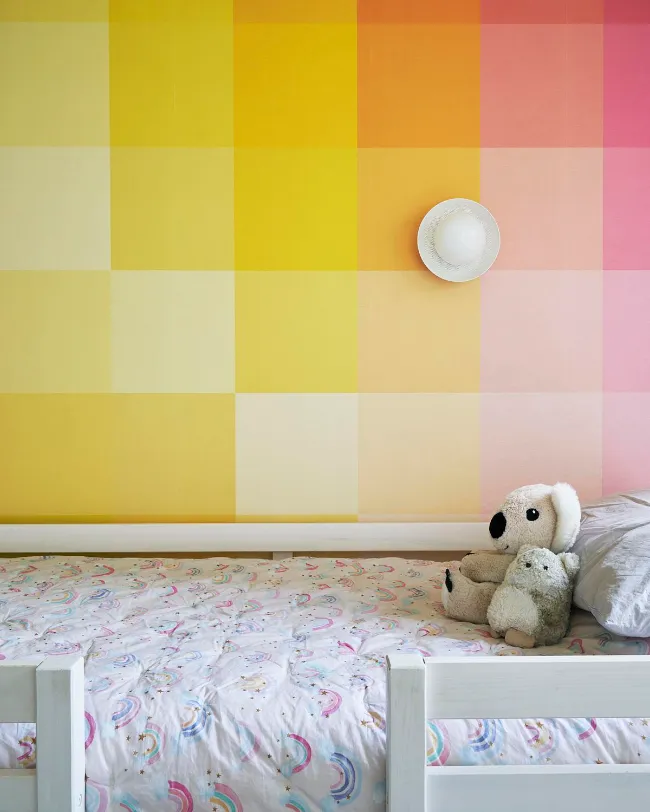 The hallway leads to a workout nook and hers-and-hers home offices. Pink glass and brass sconces adorn the walls, adding elegance. The home offices mirror each other with distinct colors and shelving styles. Dark blue beadboard and deep green floating box shelves create personal spaces. The revamped layout, enriched by skylights and thoughtful detailing, now offers a serene and practical sanctuary for this young family.
Project by Studio Officina Architecture PLLC
Photos by Louisa & Fyodor