Jakarta's Urban Retreat: A Fusion of Modernism and Cozy Interiors
---
Bitte Design Studio and Pranala Associates designed this residence in a calm neighborhood in Central Jakarta. The primary objective was to craft an urban sanctuary while focusing on modern brutalism aesthetics, characterized by exposed concrete and an inner courtyard that separates the semi-outdoor pool from the primary structure.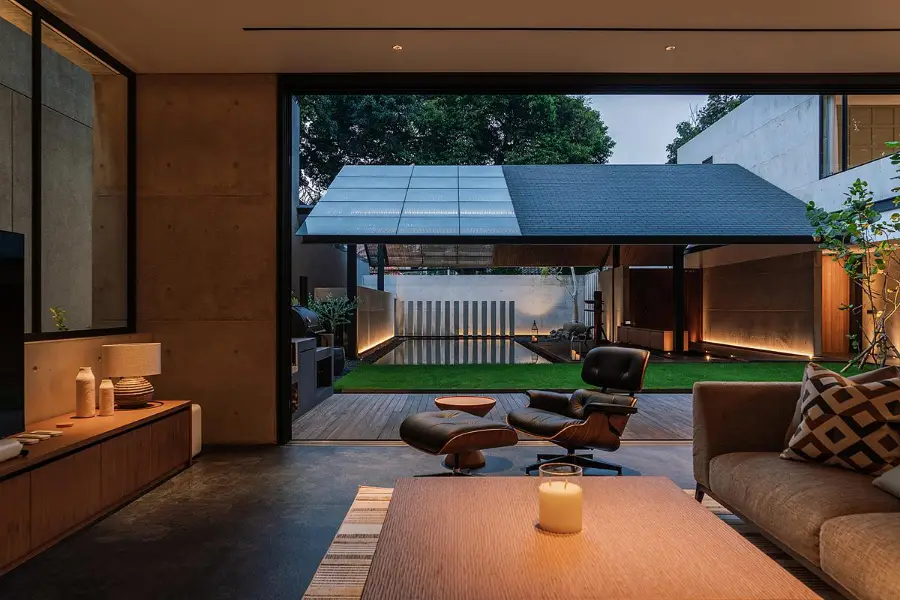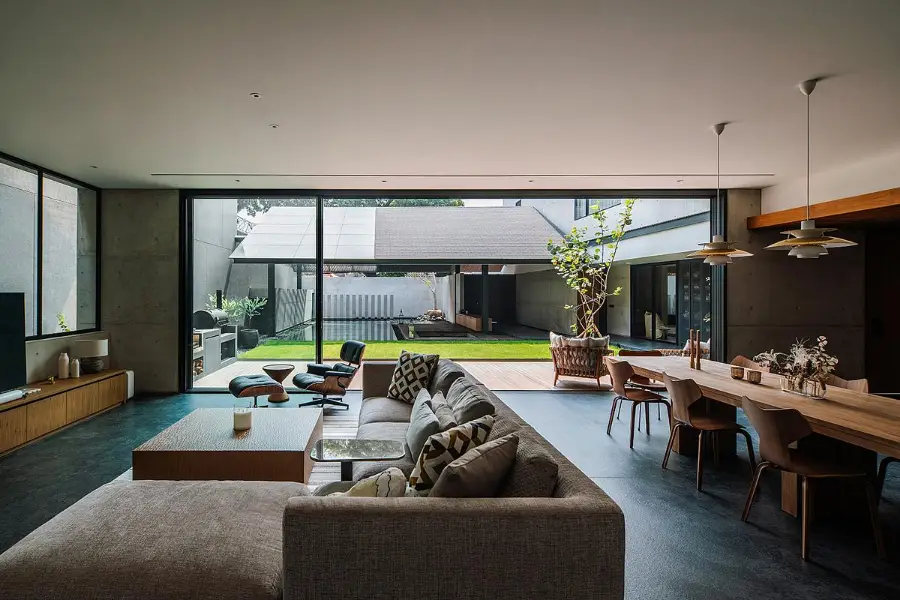 To create balance, the interior design leans towards a warmer ambiance. By using wood, metal, and textured tiles, the designers skillfully established a captivating contrast with the raw concrete finish.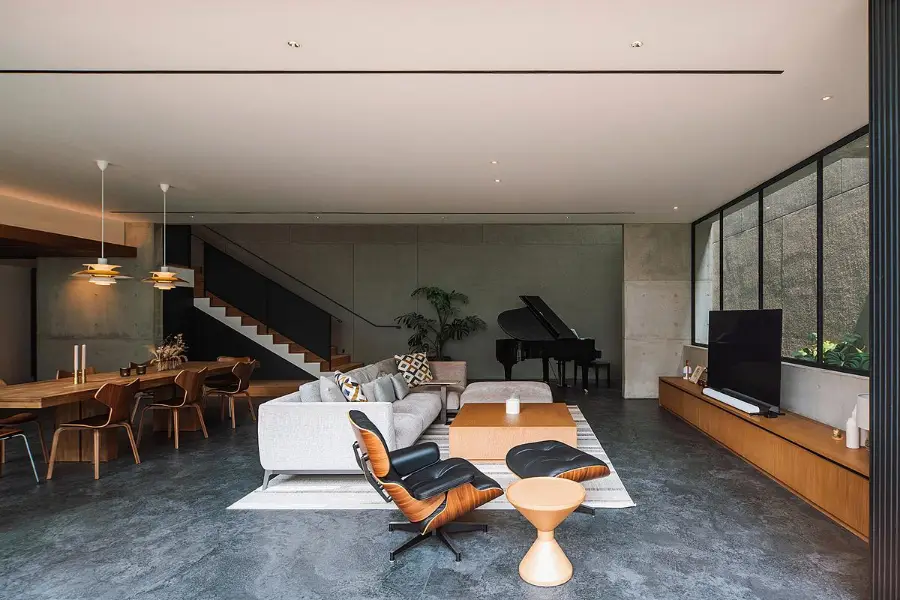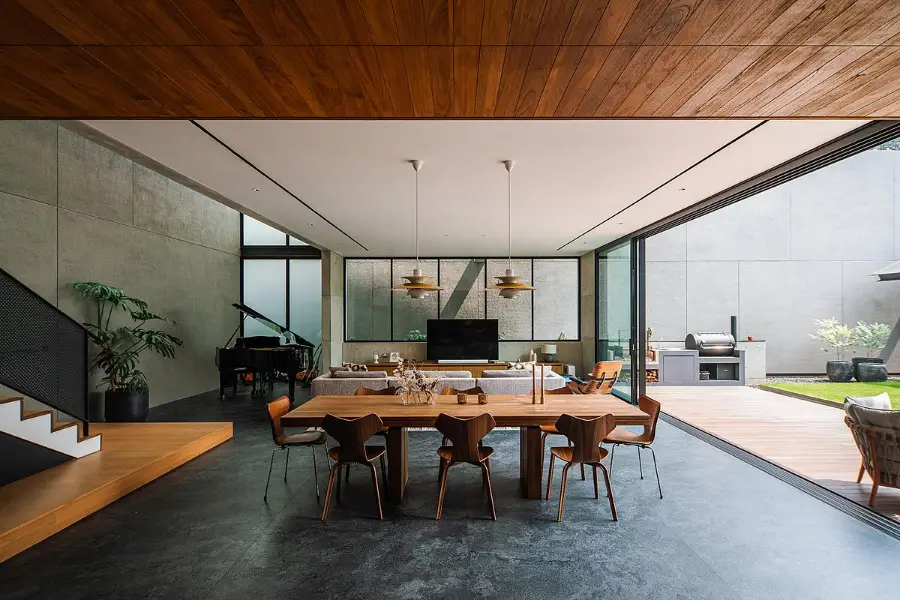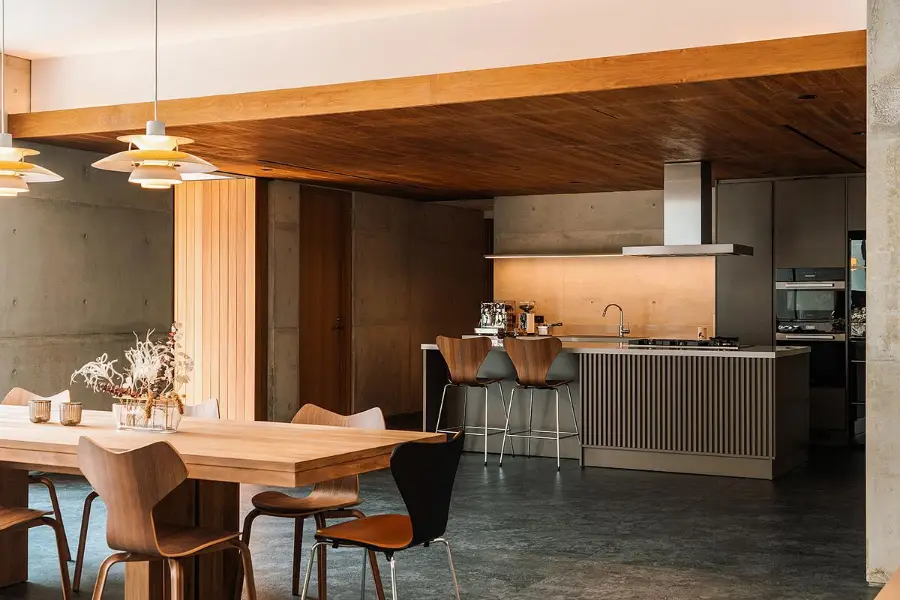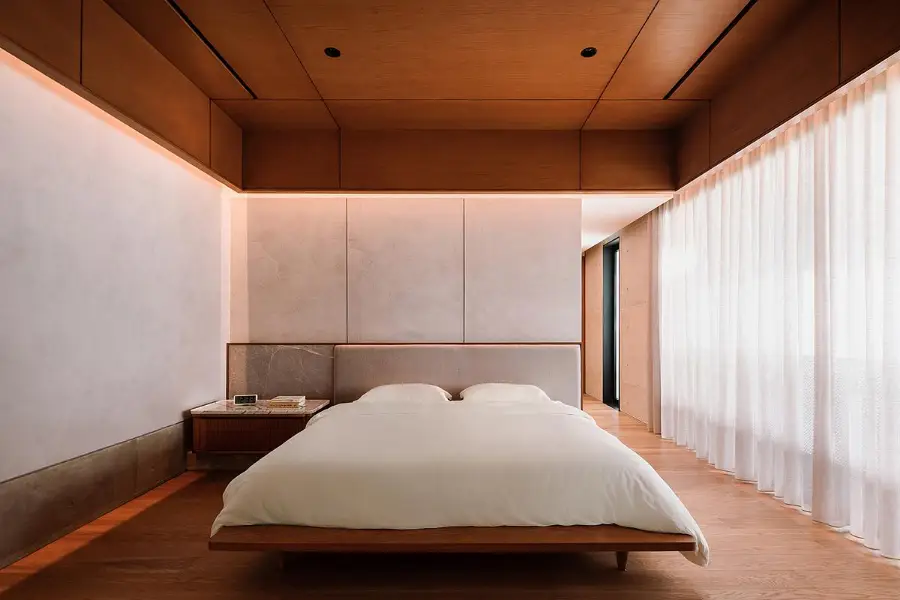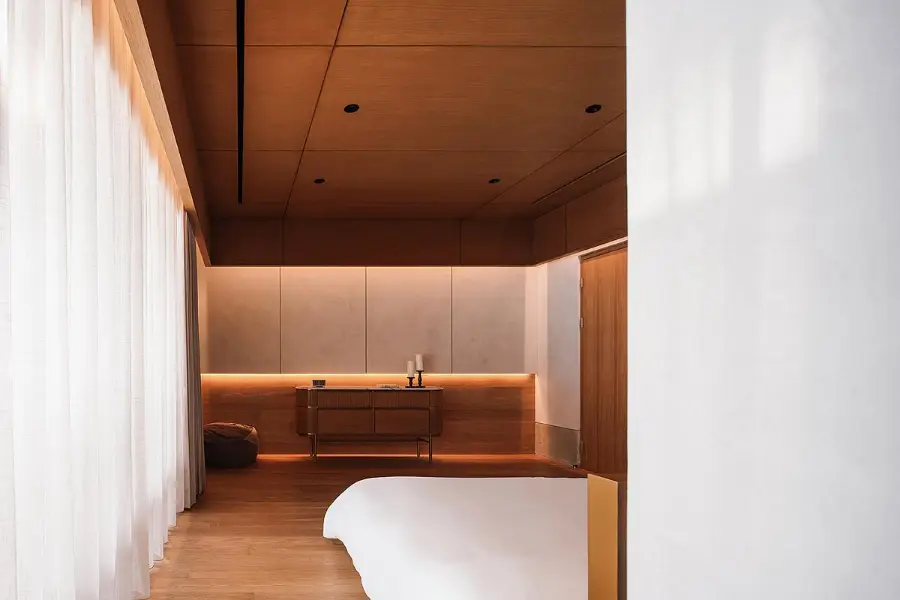 This residence was tailored for a young family of three. The ground floor's open-plan layout encompasses the dining, pantry, and living areas, serving as the heart of the home where the family congregates. A substantial sliding door seamlessly connects this central space to the terrace, effectively blurring the lines between indoor and outdoor living. From here, one can gaze upon the inner courtyard with its semi-outdoor swimming pool as a serene backdrop.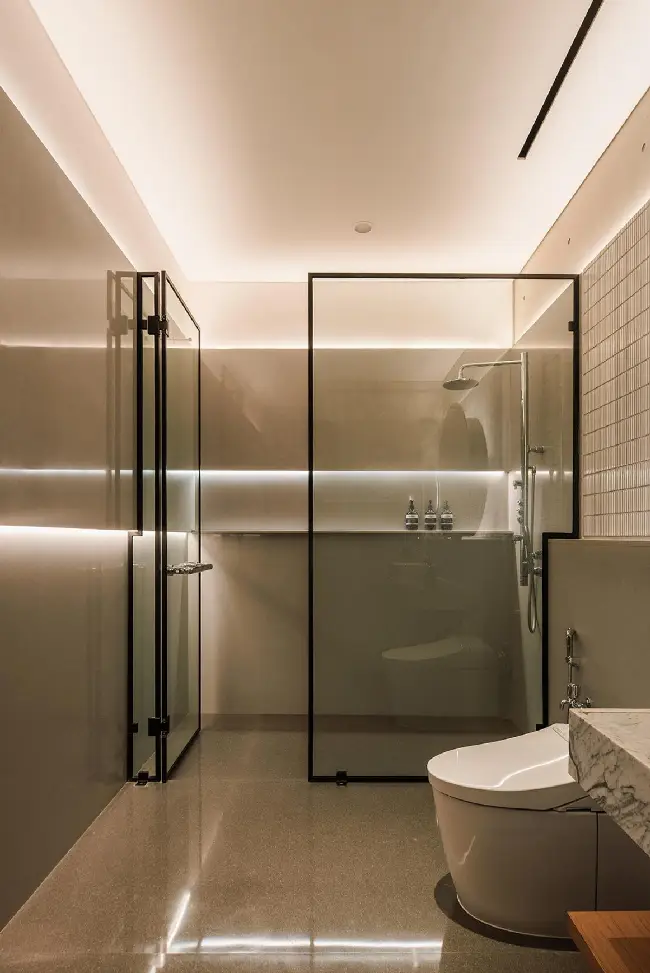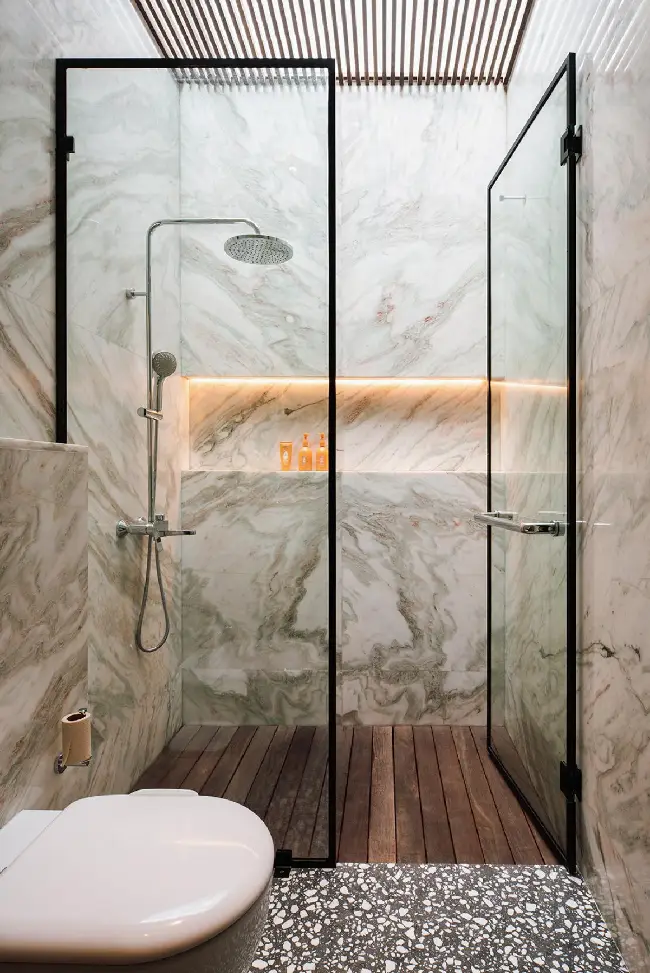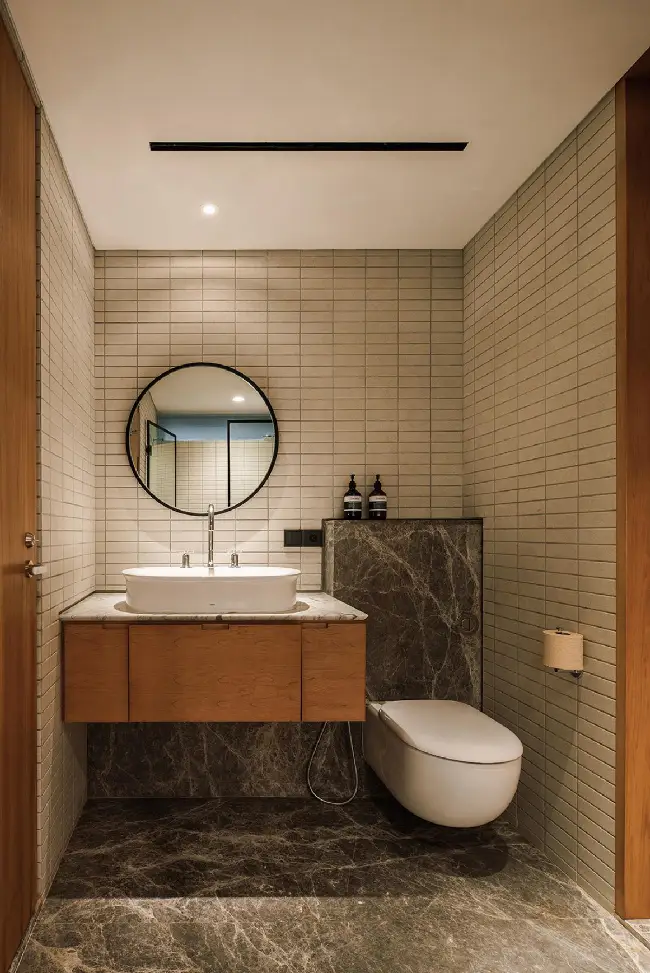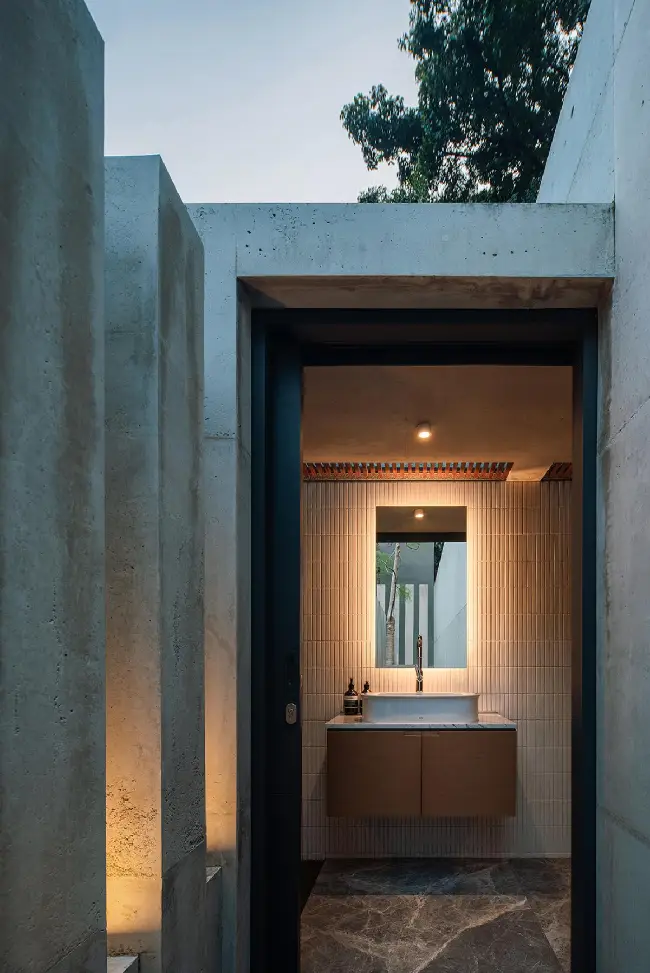 Ascending to the second floor via a grand staircase adorned with a wooden louver skylight, you'll find a spacious foyer that doubles as a study area. This floor also houses three bedrooms: a master suite and two children's bedrooms, each complete with its private bathroom.
Interior design: Bitte Design Studio
Architecture: Pranala Associates
Photos: Ernest Theofilus