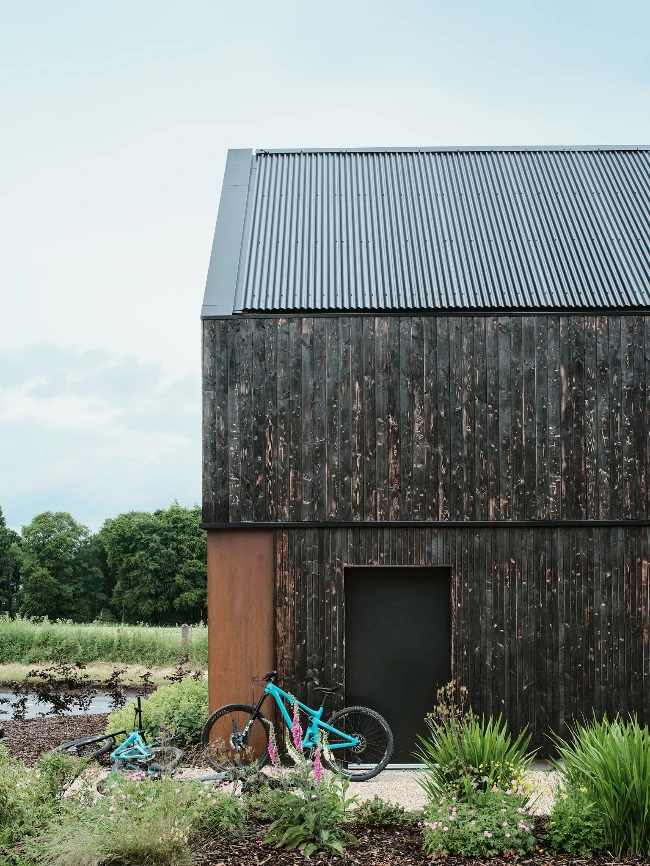 Loader Monteith Transforms Forgotten Land into Vibrant Brownfield Oasis
---
In a striking convergence of heritage and contemporary design, Loader Monteith has accomplished the inaugural phase of a groundbreaking brownfield development, breathing new life into a neglected roadside plot. The 5600 square meter expanse, nestled to the west of Inverness in northern Scotland, now stands as the headquarters for the esteemed international mountain bike tour operator—H&I Adventures.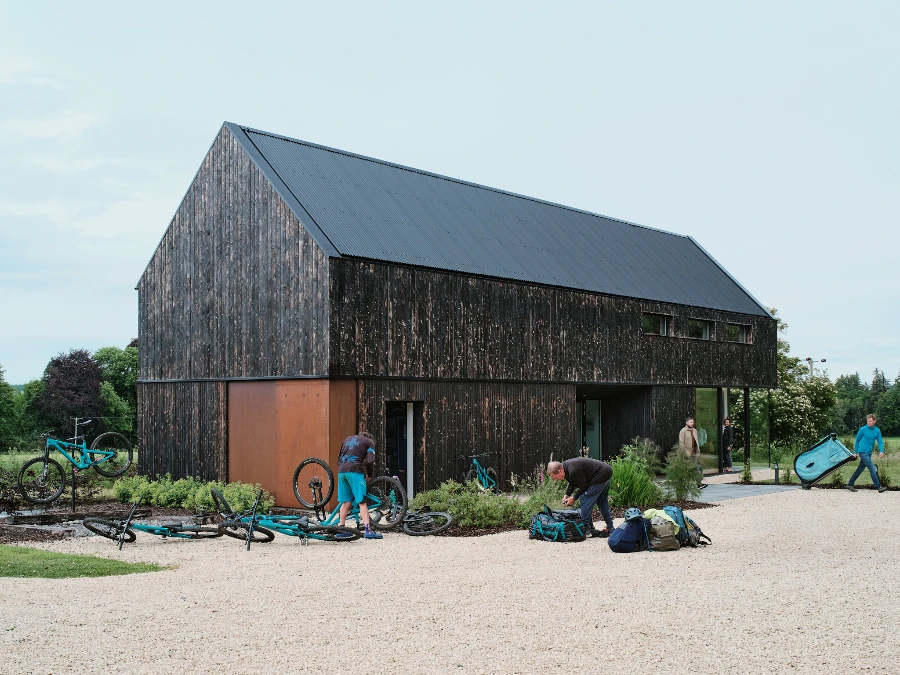 Revitalizing a Slim Parcel of Land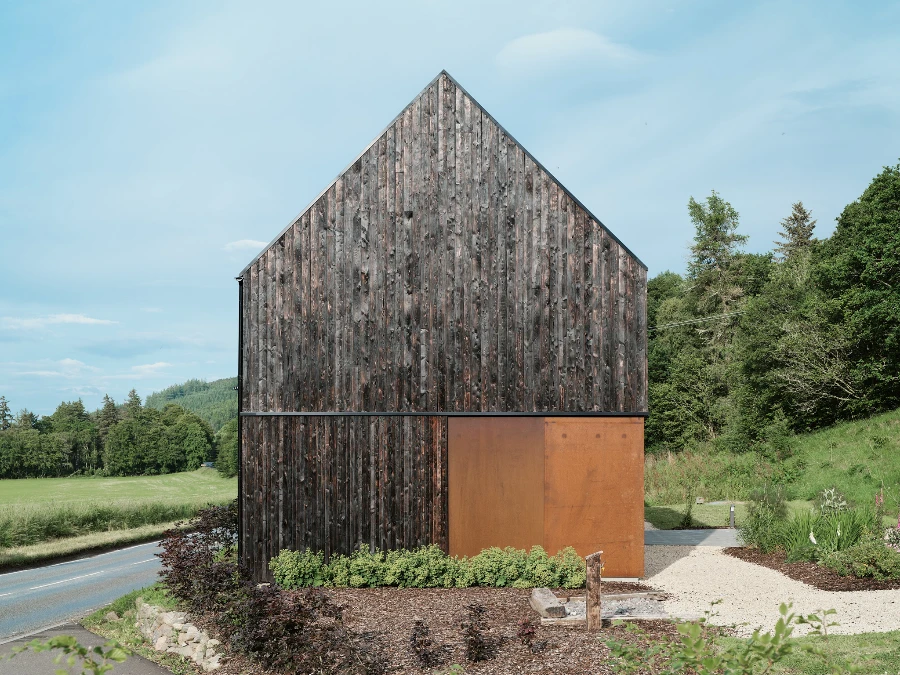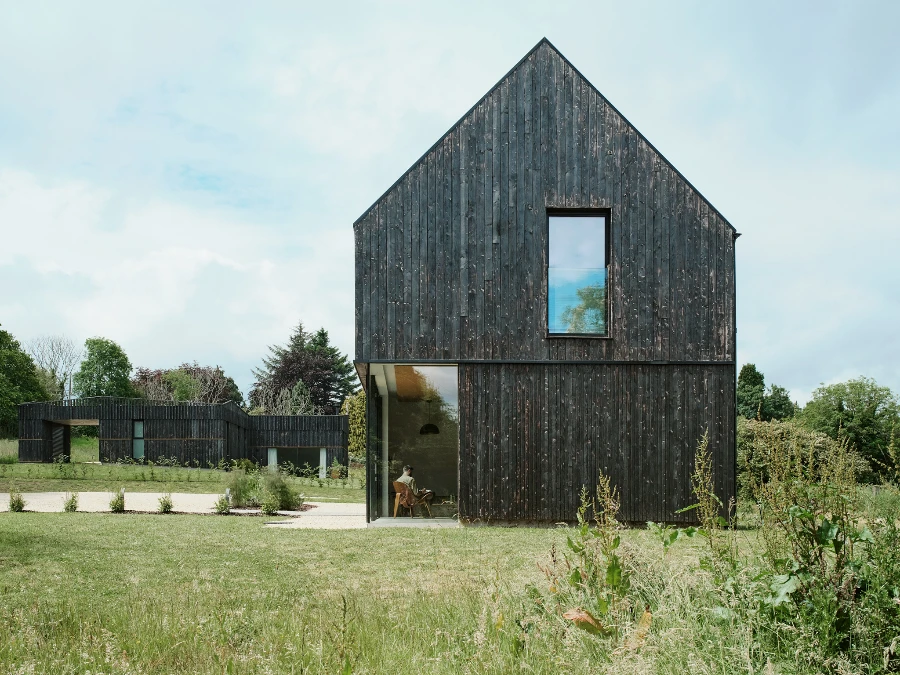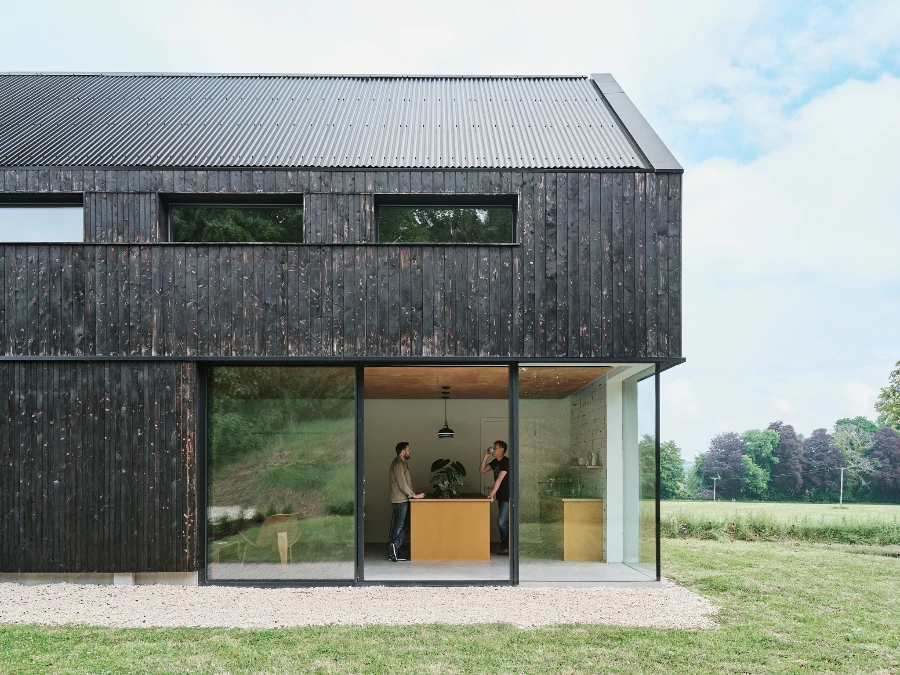 Owners Catherine Shearer and Euan Wilson of H&I Adventures sought Loader Monteith's expertise in navigating challenging sites and a forward-thinking sustainability approach. Their vision was to metamorphose the long and narrow roadside site into a thriving base for international tourism, accompanied by the addition of two low-energy homes. This transformative project aligns seamlessly with Loader Monteith's commitment to reinvigorate rural communities through innovative co-working and community hubs, spanning both new constructions and adaptive reuse.
Masterplan for Progress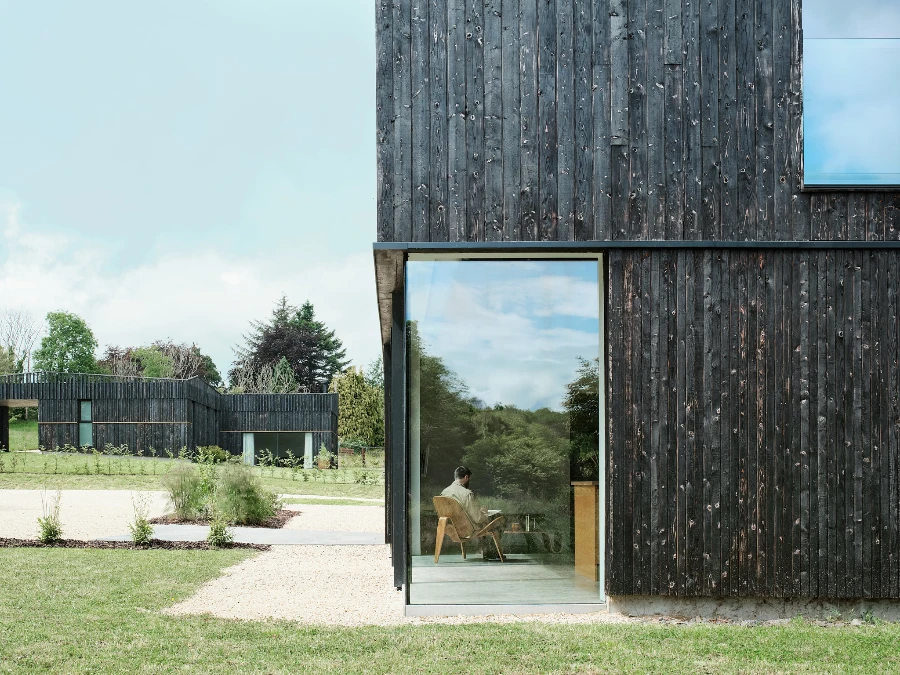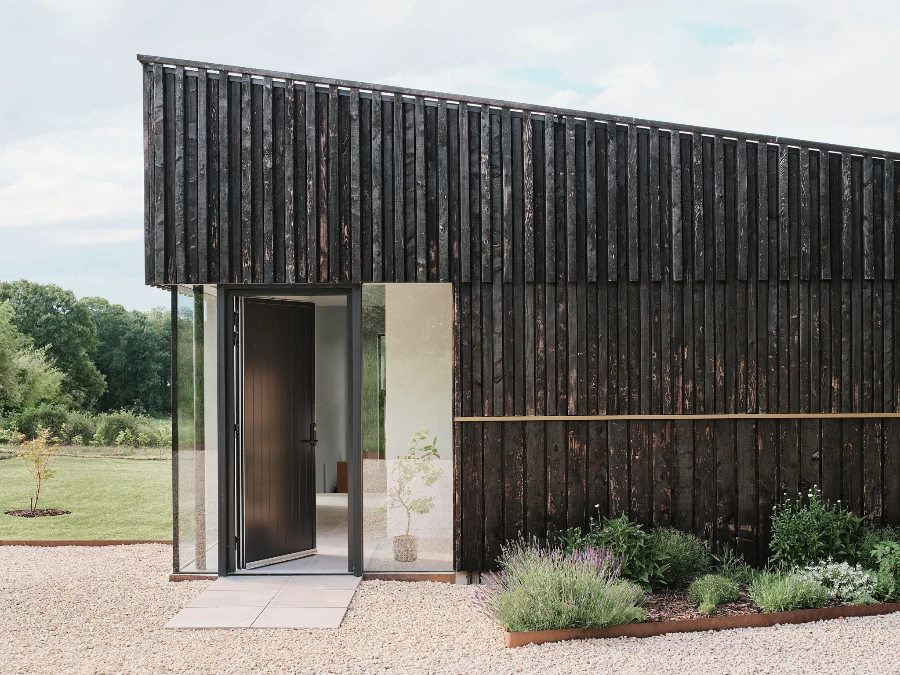 Loader Monteith's masterplan unfolded with precision on the slender, sloping site, introducing three distinct buildings: a two-story office building, a bike store, and two private residences. While the workplace and one residence reached completion in 2022, the second residence is poised for construction in early 2024.
Architectural Excellence at the Forefront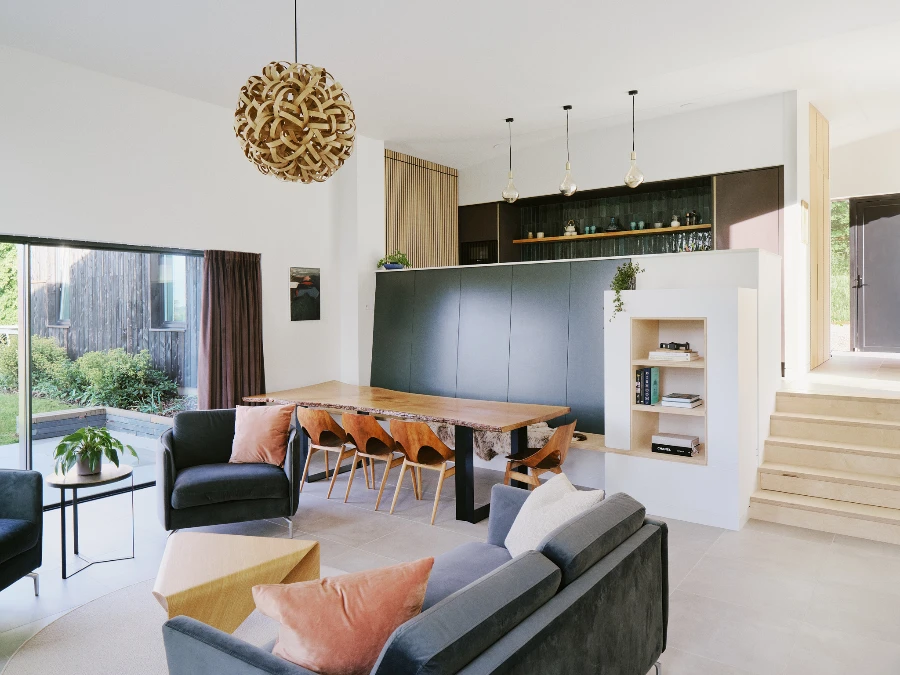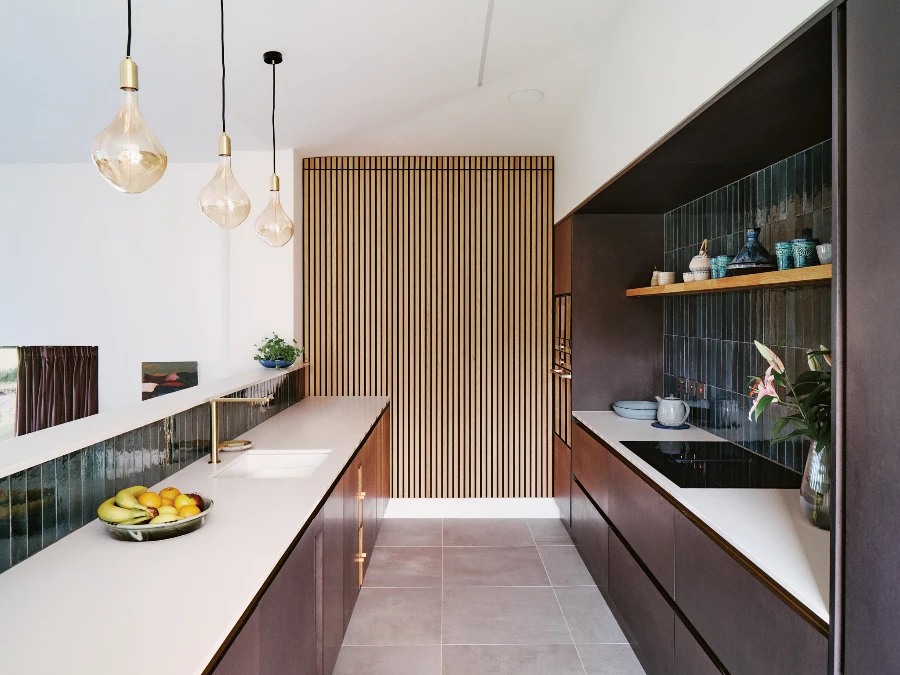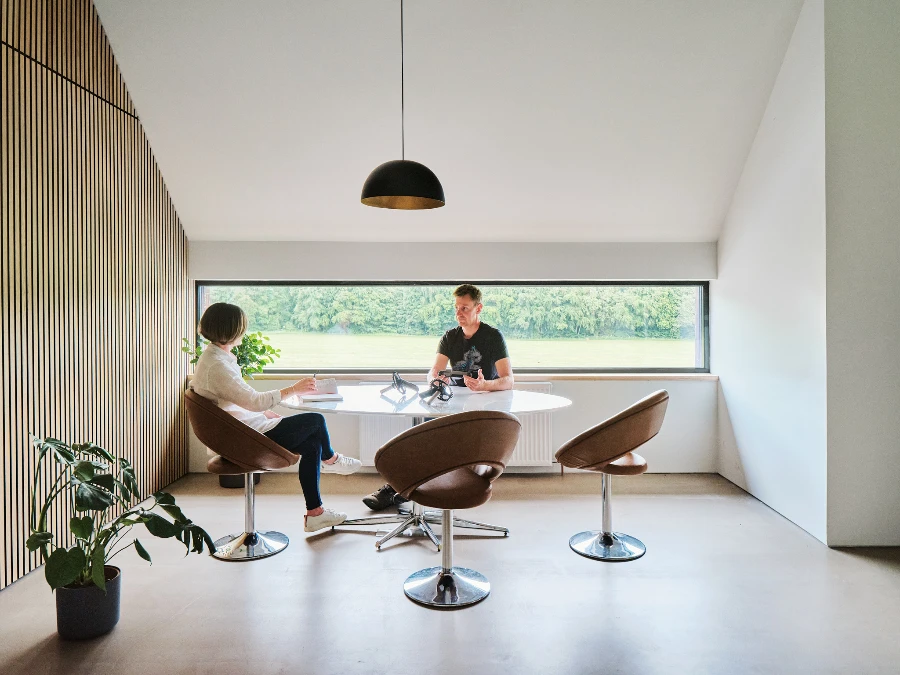 The H&I Adventures office, a welcoming haven for international tour-goers, sits prominently to the northeast. Adorned in slim burnt larch cladding with a rich corten corner detail and recessed glazing, the structure captures sweeping views of Beauly Firth. The office's ground level houses a workshop, showers, changing rooms, and a kitchen-breakout space, seamlessly connecting to the outdoors through frameless glazed corners. The warm material palette of ochre, graphite, and timber, coupled with contemporary elements, fosters an inviting atmosphere that harmonizes with the lush surroundings.
Design Harmony in Living Spaces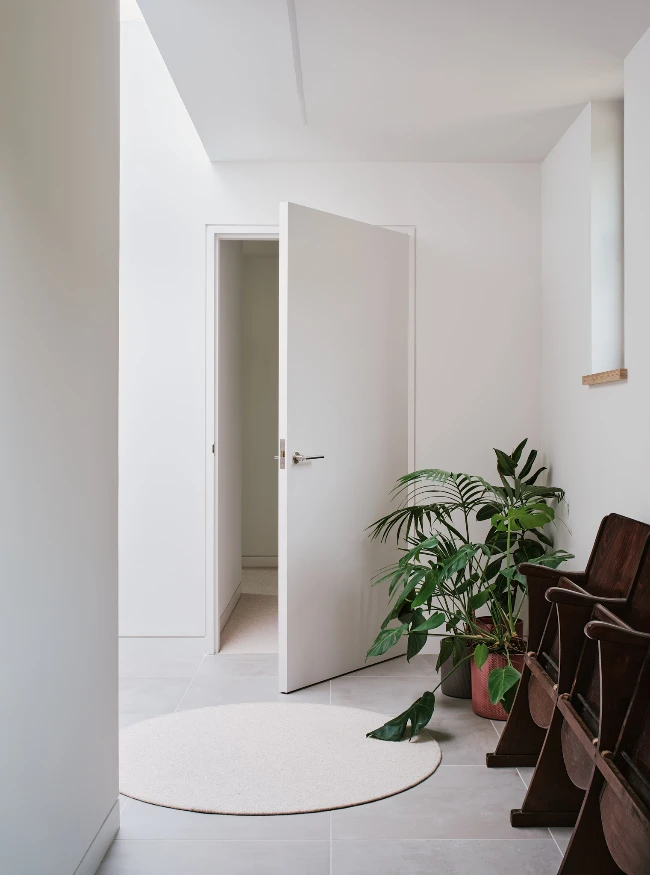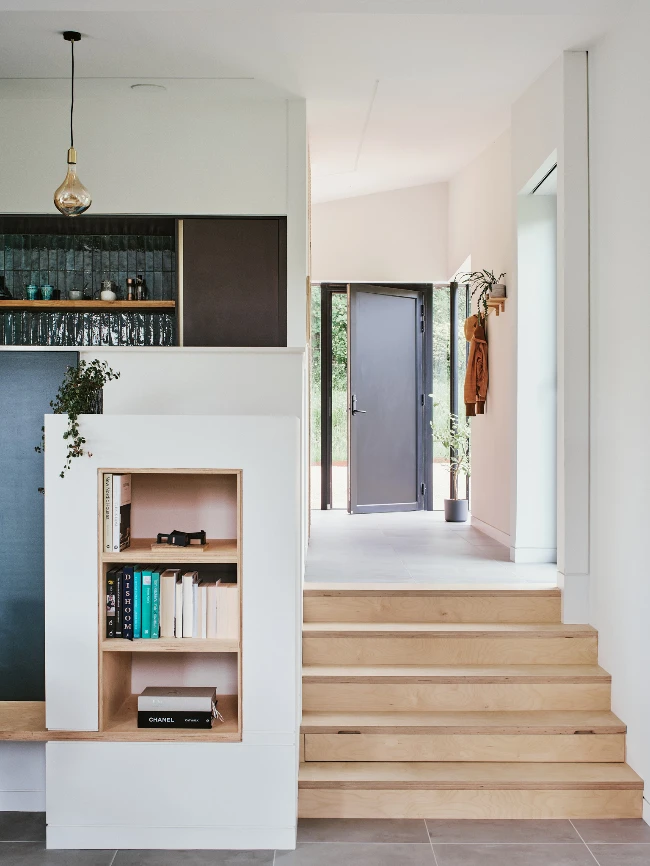 The two new low-energy homes, strategically positioned at the site's highest point, utilize the topography to distinguish living and work zones. The completed house, with its Z-shaped plan, showcases a thoughtfully designed layout that integrates with the sloping site. Rich in triple glazing, custom joinery, and a butterfly roof form, this residence exemplifies a sophisticated blend of style and functionality. Timber battens and slender metal contribute to a refined facade, showcasing the house's character and connection to the landscape.
Sustainable Living at Its Core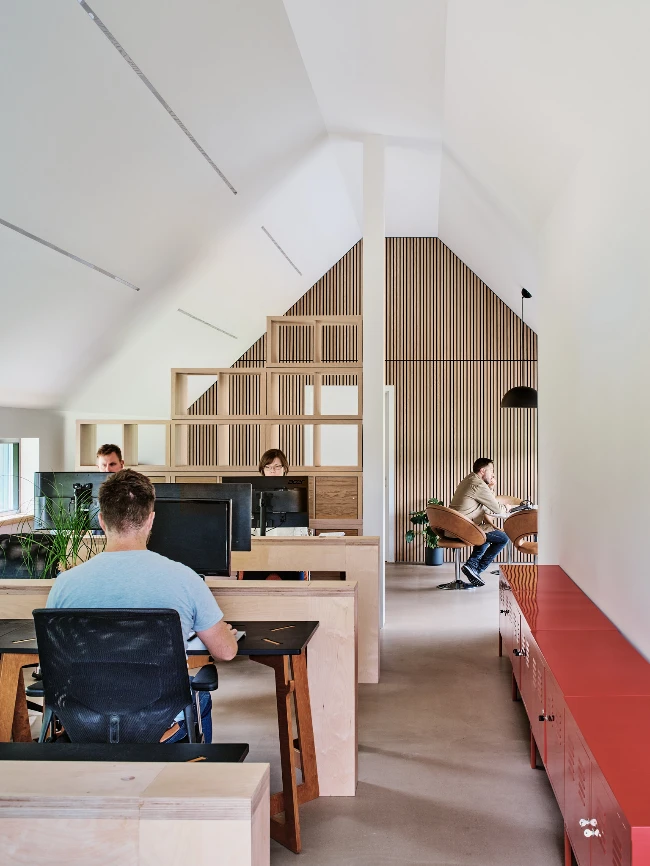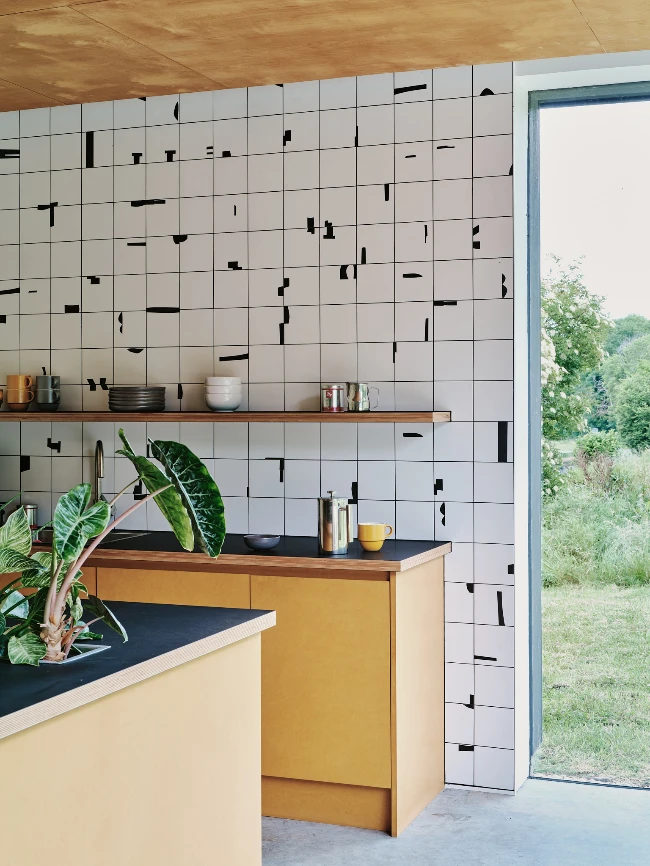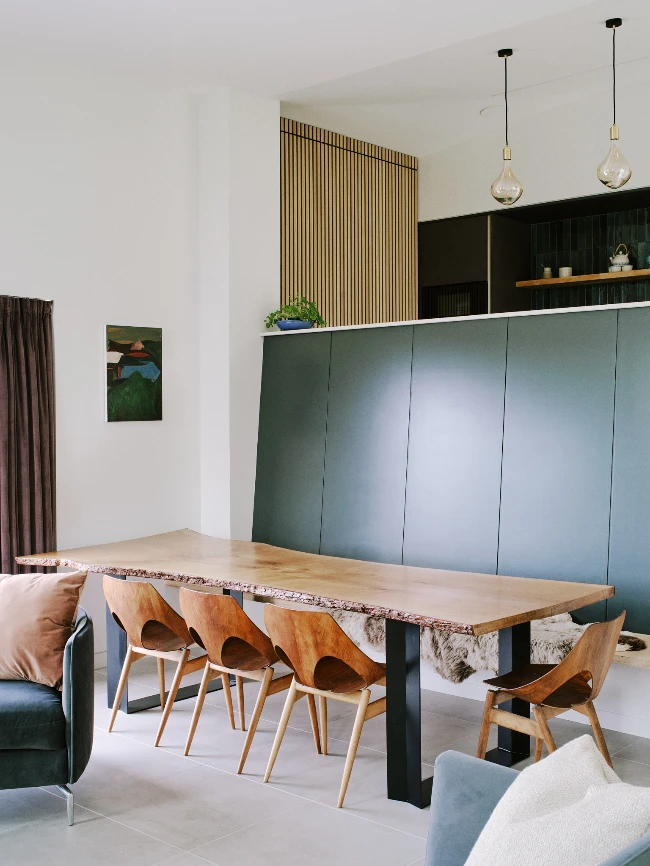 Built with timber frame construction and highly insulated to minimize heat loss, the residence is warmed by an air source heat pump and triple glazing. The charred timber cladding enhances durability and weathers gracefully, showcasing an environmentally conscious approach. The house relies on natural cross ventilation in the summer, complemented by a powerwall battery for uninterrupted energy supply, coupled with solar power. This commitment to minimal energy usage and low embodied carbon materials will echo in the second build, set to commence in 2024.
A Visionary Approach to Rural Living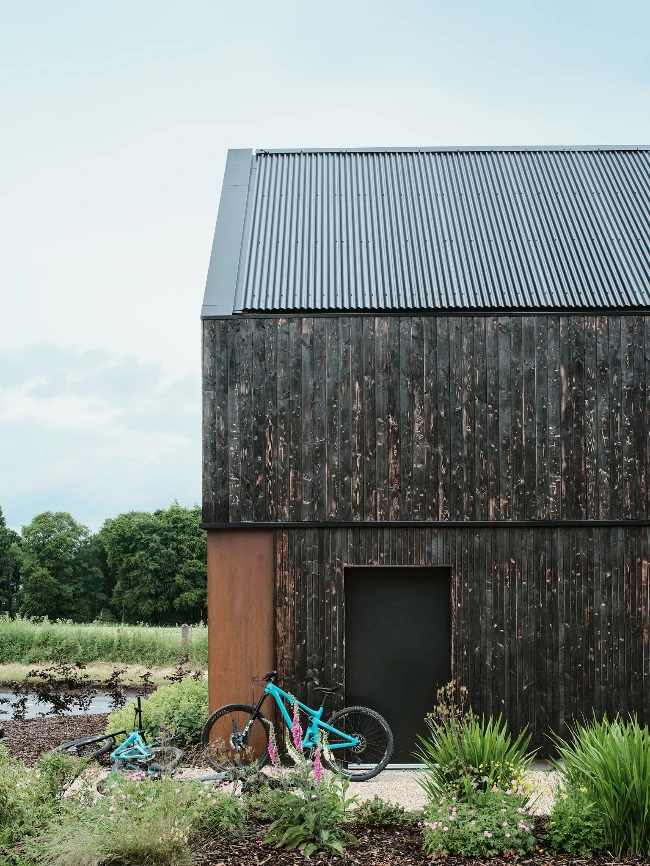 Matt Loader, Director at Loader Monteith, reflects on the broader impact of such projects, stating, "Scotland's rural communities have experienced a population increase since 2020, and the normalization of hybrid working offers an opportunity for sustainable growth that fosters community and connection." The project, labeled "An Office + Two Houses," represents the embodiment of a refreshed model of rural living, merging functionality, aesthetics, and sustainability.
Client Satisfaction and Future Prospects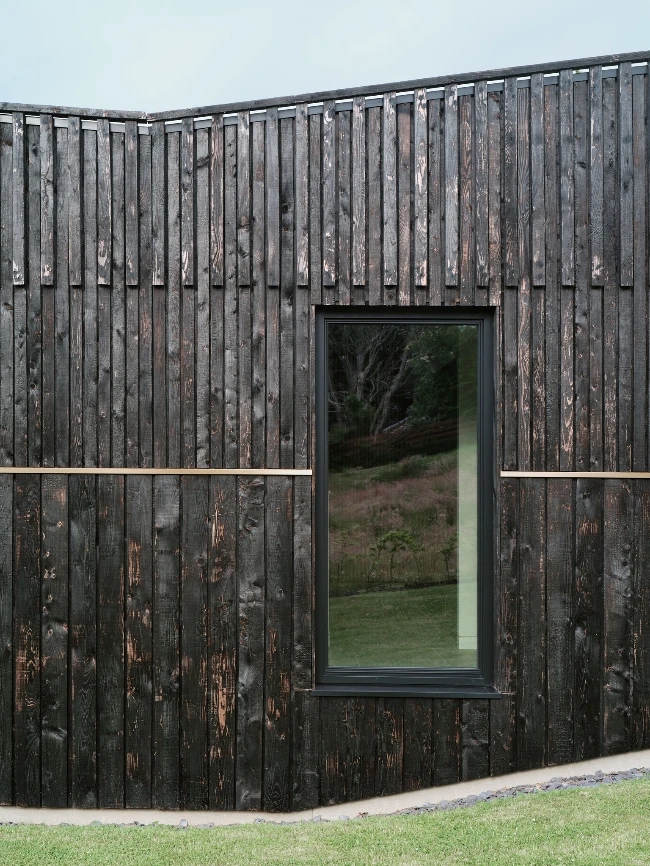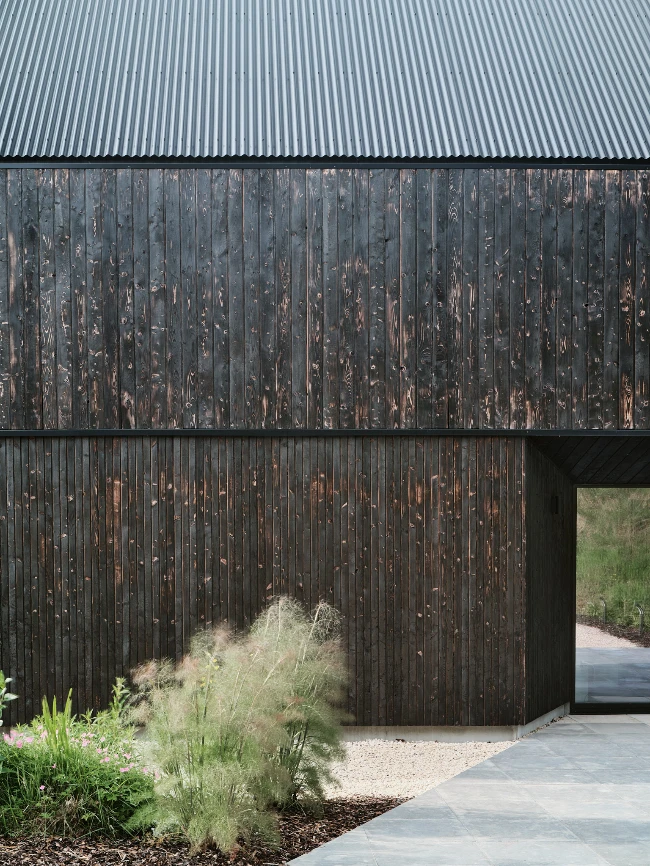 Euan Wilson, Owner and Operator of H&I Adventures, expresses immense satisfaction with Loader Monteith's capabilities, praising the visual and functional embodiment of their business. The buildings resonate with a subtle sense of quality and character within a practical plan, contributing significantly to the success of H&I Adventures and the satisfaction of their clients.
Photos ©Henry Woide