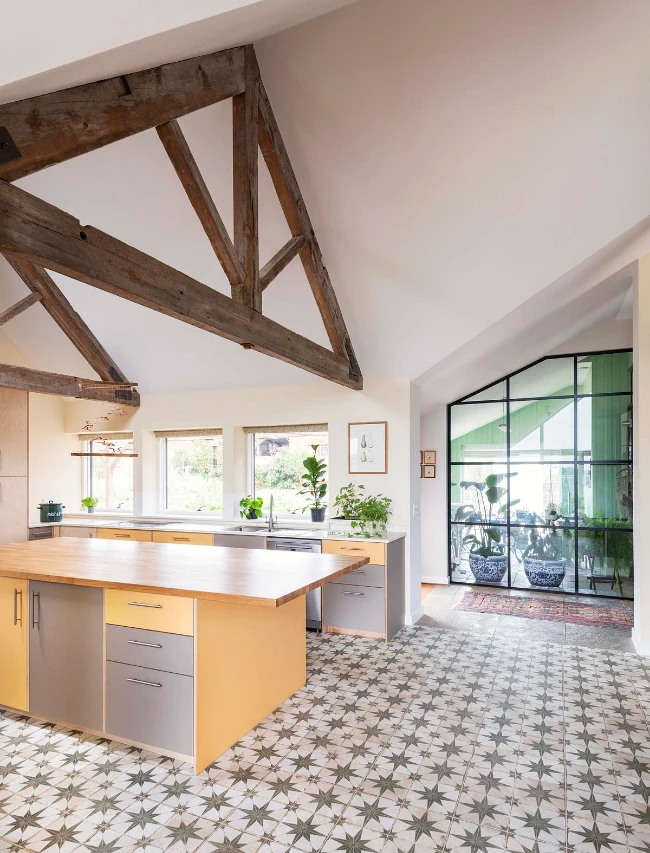 The Dairy Transformation: A Harmonious Blend of History and Sustainability
---
In the balmy days of Summer 2023, The Dairy emerged, a metamorphosis of an ancient cow byre. Artel31, navigating through planning hurdles, secured permission for a 100% expansion, envisioning the barn as a lasting abode for a sizable family. Concealed in the hillside, the structure harmonized with nature, forming part of a biodiversification initiative.
In tandem with Ellendale Environmental and Hither Garden Design, a biodiversity haven unfolded, reusing original materials. The landscape bloomed with wetlands, ponds, hibernacula, sunning terraces, and drystone walls. Challenges, including planning constraints, were met ingeniously. The historic farmyard's concrete found new life as a colossal Hibernaculum, enhancing biodiversity.
The clients, a large family with unique access needs, sought an unconventional home. The architects responded with a discreet barn extension and an exemplary landscaping vision. Amidst stringent UK planning norms, this extension stands as a testament to inventive solutions on historic assets, destined to gracefully meld with evolving landscapes. The primary structure boasts insulated woodcrete ICF and a timber roof, setting a green precedent.
Project team: Artel31, Ellendale Environmental, Giraffe Engineering
Photos: Charles Emerson