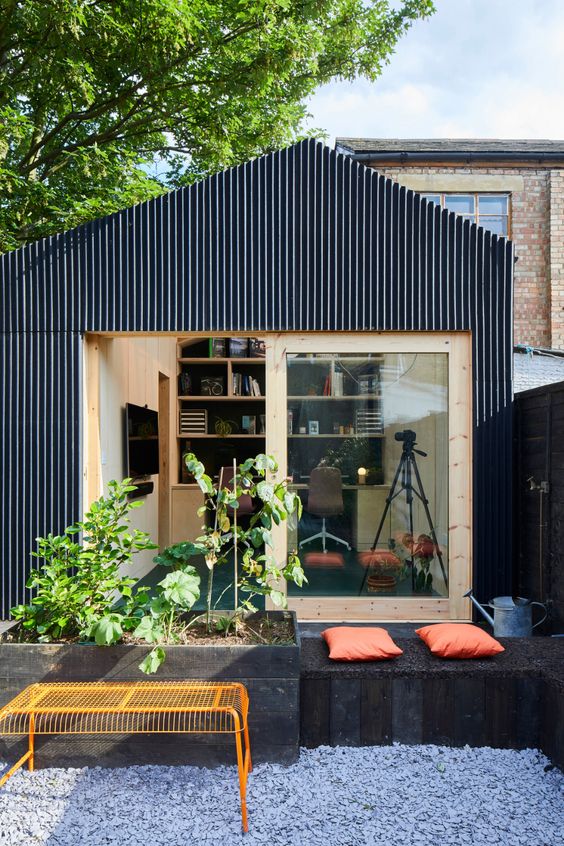 Shed Renovation: Tips and Ideas
---
The shed in your garden can be more than just a simple storage unit where you keep your gardening tools. With just a little bit of imagination and effort, you can transform your shed into a creative space where you can enjoy your hobbies whenever you need to relax.
Start by repairing it
If your garden shed has seen better days and needs some repair, it is best that you start by doing just that. With this in mind, make sure that the structure of the shed is sturdy and try fixing the roof it leeks. Some other common issues that these structures often have are uneven floorboards due to humidity and broken windows.
If you feel confident in your abilities, you can do these repairs by yourself. However, if you are not necessarily handy, you should hire help. Because these issues are simple to deal with, you won't have to pay a lot of money to have your shed looking acceptable once again.
Moreover, if you intend to use the shed all year round, it is recommended that you install thermal insulation. Doing so will guarantee you that the building will remain energy efficient throughout the year.
Paint it
Once the shed is in prime condition, one of the simplest ways in which you can change its appearance is by painting it. By choosing a bright color for the exterior, the shed will stand out more and it will become a central focus point in your backyard.
To create a warm, yet neutral and calm environment, you should consider painting the interior walls in your favorite shade of blue or cream.
Electricity
If you don't have electricity in the shed, and you want to transform it into your creative space, one extra step that you can take is to run electricity to form the main house to the shed. Because this process is quite dangerous, it is advisable that you pay a trained electrician to complete this step of the renovation.
Storage
Depending on the size of the shed, you can also opt for installing practical countertops in it. This way, you can better organize your tools and other belongings and you can keep the space neat and orderly.
Besides, you can also fit a comfy bed or a sofa into the shed. This way, you can use it as a place where you come to read or to relax every time you need some extra space and quiet.
Repurposing the shed
If you love the idea of having an extra guest room for whenever your friends come to visit, you can transform the shed into a small bedroom that is perfect for such purposes. With the right furniture, the little space that you have available will look well put together and cozy.
Another fun idea is to transform the shed into a room where you can enjoy your hobbies. For instance, if you love stargazing, you can come here to wonder at the beauty of the sky. If this prospect sounds interesting, here you can find some details in regards to the equipment that you might need for this activity.
Because more and more people work from home nowadays, you can opt to convert the shed into a workspace. You can do so by installing a small desk and a comfy chair, as well as all the other items that you might need for your job.
If you love nature and gardening, you can also turn the space into a stylish indoor garden where you grow bio vegetables or your favorite herbs and flowers. The possibilities are endless!