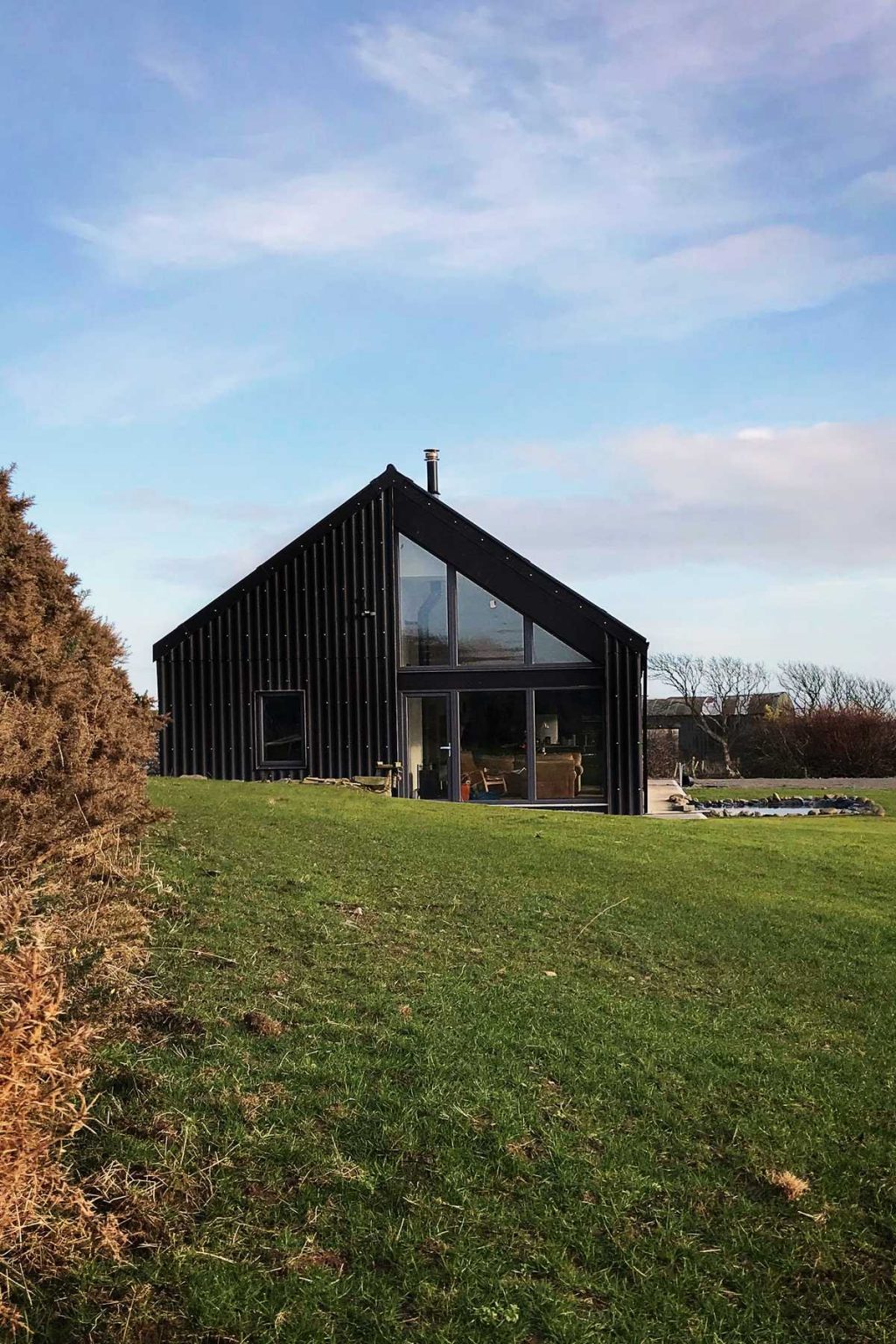 Black Cottage – a contemporary and low energy home by 2020 Architects
---
A client approached 2020 Architects to design a new contemporary and low energy home located within a cluster of farm buildings overlooking the picturesque Ardglass Marina. They called this project 'The Black Cottage'. The site is exposed to coastal elements from all direction sits elevated on the north shore. It gently slopes towards the marina offering perfect views and natural light from the south.
Client's vision
The client had a clear architectural vision to design an eco-friendly building. They wanted it to be engaging the landscape as well as relating to the typical rural architecture found across Northern Ireland. However, the client also wanted to design a building that challenged the stereotypical design of the Irish cottage articulated with simple forms, white render and slate roof. The brief also extended to providing a modern, bright and welcoming environment to relax and entertain while keeping the space modest so to be functional and cozy when not.
Design of the Black Cottage
The design draws on a basic vernacular form alongside a very simple palate of material. It not only harks back to the agricultural and industrial heritage of the area but also provides a low cost and low tech solution to the construction. The palate of dark external materials also helps to settle the building and reduce the impact of an additional building visible from the many vantage points in the harbor.
It was important to consider the impact of the materials carefully. That's because of the exposed nature of the site and the double height vaulted spaces within the primary volume of the house and master bedroom. The fiber cement corrugated cladding provides a robust cloak to the timber frame below. It also reduces the acoustics of driving rain and wind that would have been prevalent on corrugated metal or a more lightweight rain screen cladding.
The architects constructed the building by using a super-insulated timber frame accompanied by triple glazed windows. Also, they added direct air intake stove and mechanical heat recovery and ventilation system to complete a simple yet effective low energy solution.