An Eco-Home in Wiltshire's Baydons Lane Self-Build Community
---
Located in Wiltshire, UK, this eco-home is part of the Baydons Lane self-build community. It is clad in SLP Thermowood, ensuring a uniform aging process that unifies its monolithic form. The design incorporates a series of openings and protrusions, providing shelter from the elements and privacy for the internal spaces while framing views of the adjacent parkland.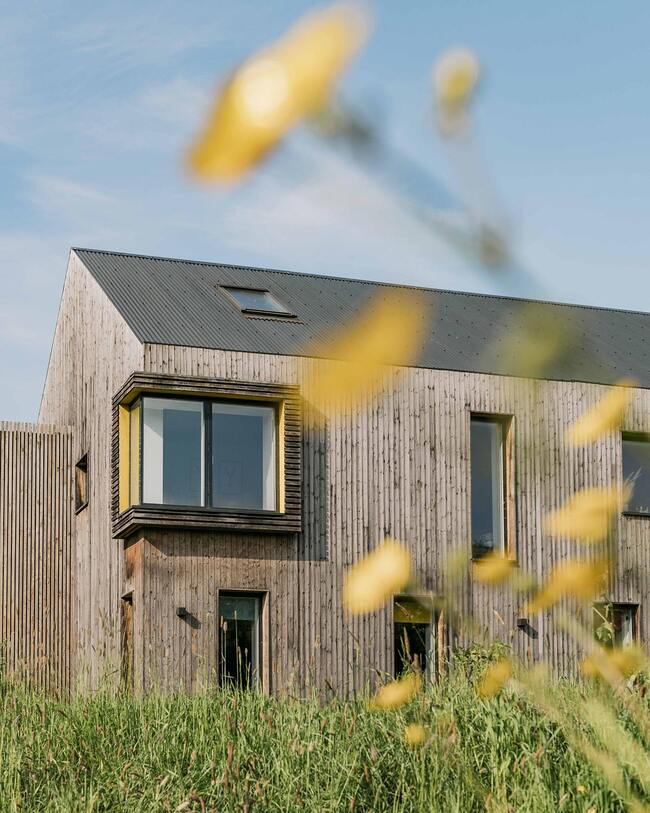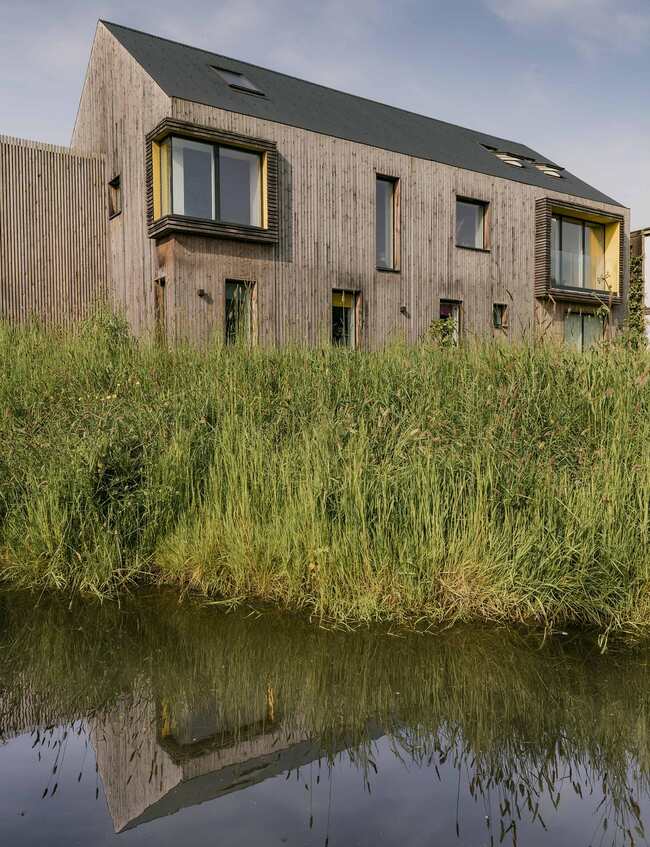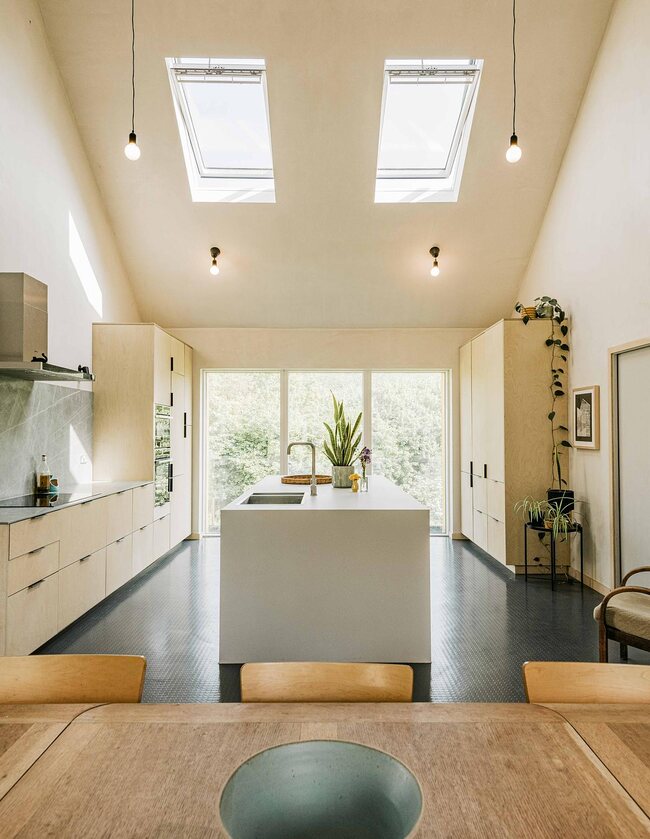 Maximizing Association and Seclusion: The Family Spaces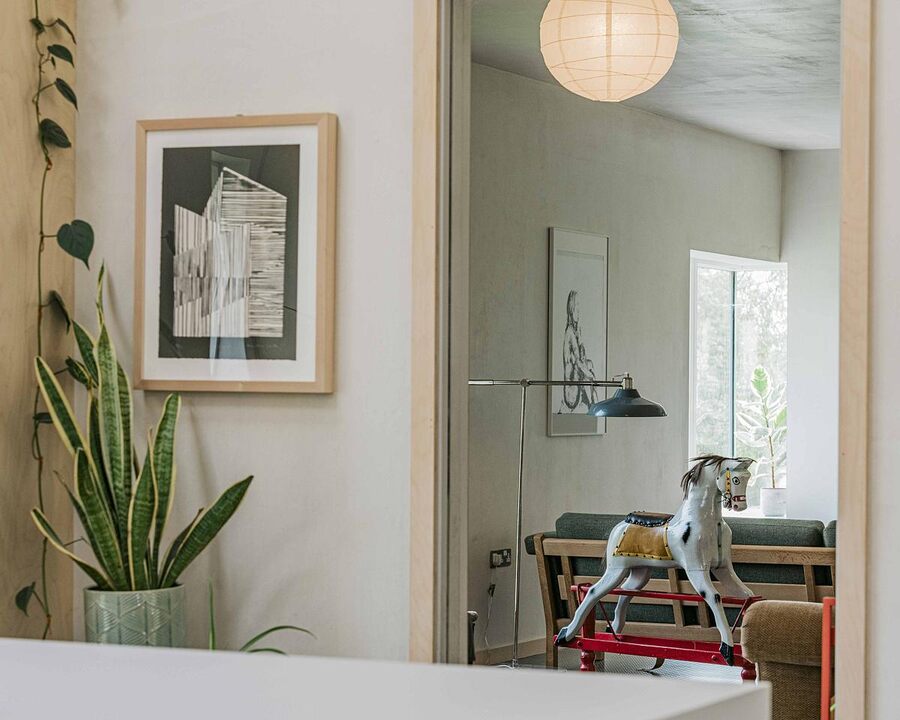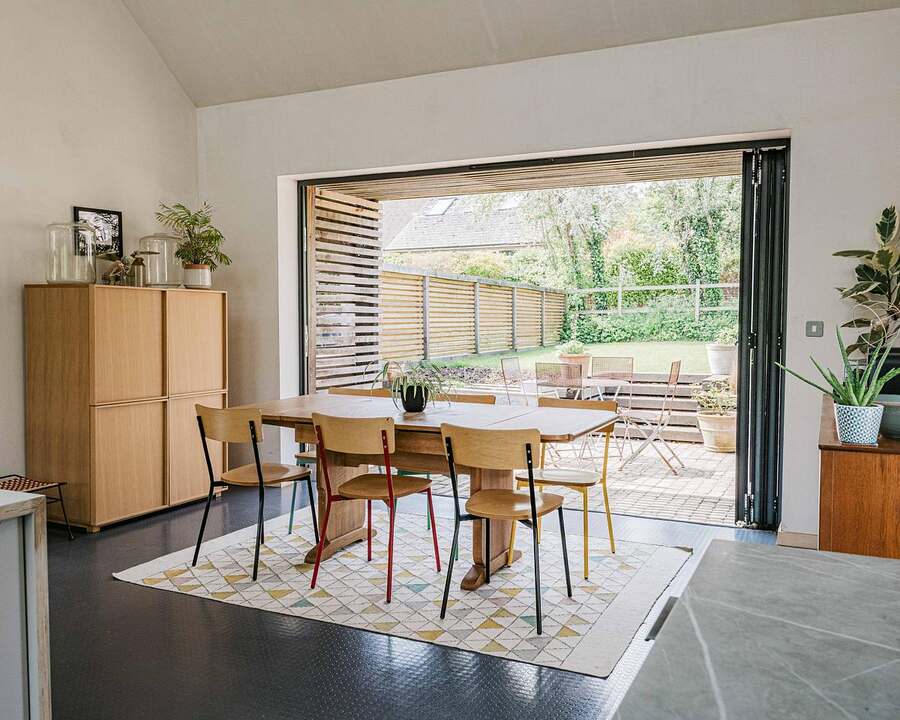 The main vaulted family space connects the front and rear of the site, with the envelope fully removed on both facades to enhance the sense of association. In contrast, the lounge is intentionally enclosed, with views punctured through the envelope, creating a feeling of complete seclusion. On the lower ground floor, the family bedrooms and bathrooms are arranged around the central stair core, with utility spaces positioned against the retaining structures.
From Owners to Completed Project: The Design Journey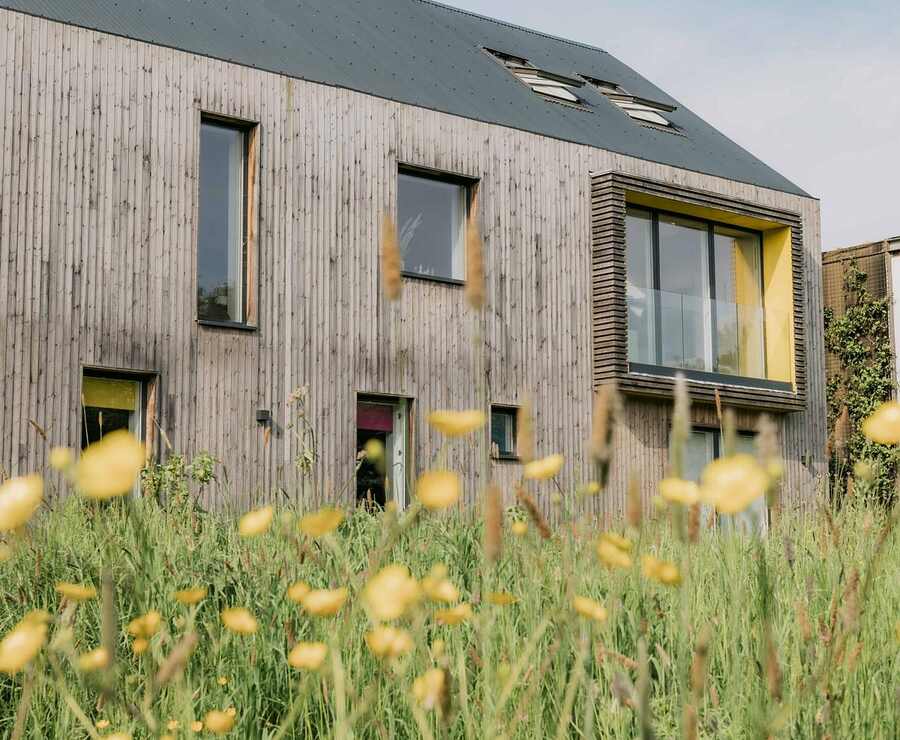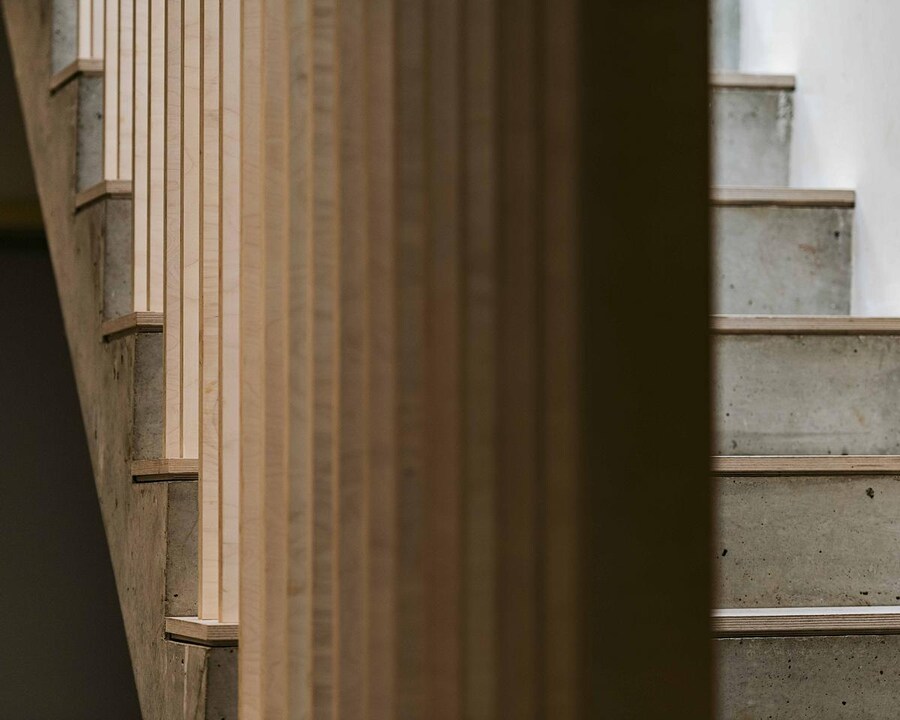 The original design was conceived by the owners, architect Sophie Towl, and her husband Ben, who is the Contracts Director at Artel31. The project was then brought into the Artel31 office as a design and build (D&B) project and successfully completed under their supervision.
Architect: Artel31
Structural Engineering: Giraffe Engineering
Images by Charles Emerson