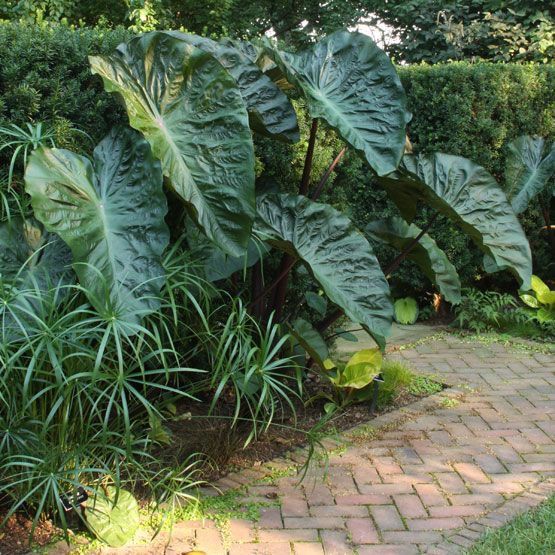 These 10 Summer Plants and Flowers Will Turn Your Terrace Into a Beautiful Garden
---
The types of vegetation you use can completely alter the ambiance that your yard gives off, and the summer gives you plenty of wonderful choices as to what kinds of plants and flowers you can pick from. This article will share some of the best choices that generally do well in the heat of the sun and can help create a warm and welcoming environment for you and your guests.
1. Marigolds
There's nothing that says summer like warm colors like yellow and orange, and marigolds can make a bright addition to your yard because of this.
Not only that, these are generally considered to be low-maintenance; of course, you'll need to water them, but they benefit from a lot of sun and are easy to grow.
2. Cosmos
Like marigolds, cosmos flowers are quite easy to take care of since they don't require very rich soil to grow and look beautiful. In fact, usually the opposite happens if you use soil that is rich, after all, they are native to Mexico, where the land can be quite arid.
Cosmos can come in different colors, so don't hesitate to pick up different kinds of this easy-going flower species if you're looking for a little more variety while enjoying it's perks.
3. Coneflowers
Known for its purplish to pink hue, coneflowers are a staple for many summer gardens because they do great in the sun; they can tolerate droughts as well, but you should make sure to water them.
One of the potential benefits of coneflowers is that it can attract bees, butterflies, and hummingbirds, bringing some extra life into your garden. However, to some this can be a con, so keep this in mind if you consider these creatures as pests.
4. Lavender
Another favorite of the critters mentioned in the previous section is lavender; however, this flowering herb is mainly known for its lovely fragrance.
You can let these grow into larger shrubs or have them in smaller pots near seating areas so that you and your guests can enjoy its pleasant scent and take advantage of the benefits of aromatherapy.
5. Sunflowers
If you're looking for something with more height, while also having a lot of the same benefits as the other flowers discussed so far, look no further than sunflowers. Aside from resembling the symbol of summertime, sunflowers bloom during this season if you're looking to grow them to their fullest, they love being fully in the sunshine.
However, if you need to trim them down, they can make excellent indoor flowers or can be placed tabletop in a vase. Alternatively, if you like the look of sunflowers, but want something smaller, you can always try Black-eyed Susan, which is a type of yellow wildflower.
6. Artemisia
Moving away from flowers into other delightful foliage we have the artemisia plant, which is a diverse species, but is known for its silvery-green hue and medicinal properties.
Artemisia species love the full sun and dried soil and can grow up to 5 feet tall, therefore, if you need to fill up some space between your favorite flavors, this can be an excellent choice for your summer terrace.
7. Elephant Ear
Elephant ear is a very versatile plant that you can include in any summer-themed outdoor scenery because of its ability to thrive in full sun but it's most commonly put in areas where there is some shade and possibly near water sources.
These large-leafed plants can add more of a tropical feel to your terrace, and because they are native to humid regions, these plants may require more watering than some of your other plants, but overall, they don't require much attention even when it's dry.
8. Coleus
Another piece of foliage you can make part of your dream garden is coleus because of the vibrant-colored leaves that it's known for.
Keep in mind that it does require rich, fertile soil, however, and like the elephant ear, you'll need to water them regularly and give them a source of shade. Despite being simple to care for, they can grow rather quickly, so place them strategically.
9. Hostas
Hosta is a very lush foliage that has bold leaves that tend to be the deepest greens that are almost blue while also including white patterns on some, giving it a very distinct look.
Compared to all of the others in this list, hostas do require a fair bit of care and maintenance to keep healthy. They do better in shade but appreciate adequate sunlight, regular watering, need rich, well-drained soil with fertilization to grow, and can be prone to certain diseases and pests, like slugs.
10. Mondo Grass
If you're looking for a grass-like plant but you don't have a lawn, mondo grass is easier to maintain (no mowing required!) and it can complement all of the flowers you choose to grow in your garden.
As long as you give it enough moisture and keep it free of weeds, it can be used as a lawn substitute, and can accent or outline borders. If you have walkways in your garden, these are perfect.
How A Nice Garden Can Help You
Aside from having something gorgeous to look at every day, gardens can have a profound effect on your mental health.
This is because green spaces can induce a calming effect on the mind and body, and a lush garden can be quite healing, especially if there is a variety of colors and a pleasant aroma.
The act of gardening in itself can be therapeutic and can reduce stress, anxiety, and depression, and when combined with counseling, which you can enjoy in your yard with online services from BetterHelp, you can sit back and relax and remind yourself that life is good.
Conclusion
There is a lot you can do with your garden, and if you're looking to spice up your terrace, these ten plants and flowers will make fine choices for it. However, the list of options isn't limited to this, so you are free to research other ones to see if they suit your yard better. Nature is vast, and hopefully, these help you create the most vibrant and tranquil garden this summer.