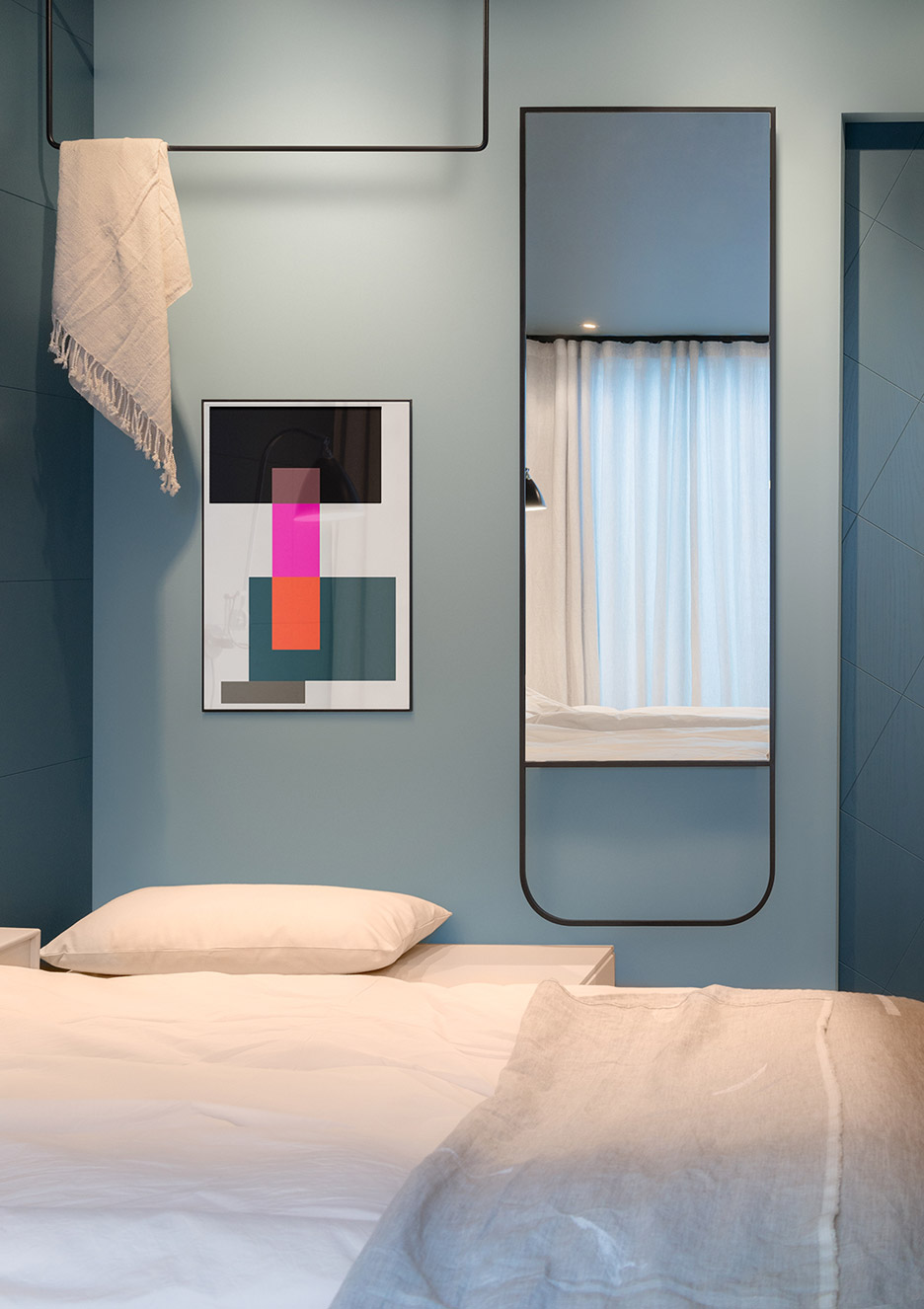 The Psychology Behind Interior Colors: How To Pick the Perfect Shade?
---
With new color palettes and combinations coming on-trend every year, it has become a well-known fact that colors give a specific feel to the room. A more lush, darker colors like royal blue or burgundy will create a luxurious and sophisticated look. But what about the way colors make you feel? Over the years, color studies have proven that the shades not only change the look of a room but also can trigger emotions in people as soon as they walk in.
The way people decorate their homes can often say a lot about their personalities and tastes. While some people will have a hard time choosing that one color, for others, it will be a piece of cake. No matter which type you are, it is worth knowing that each color can influence the thoughts and moods of you and your guests. Although each person has a different sensitivity, studies show that colors affect most people similarly.
Advertising agencies, interior designers, and other specialists have been using the color theory for a long time. Marketers realized that some colors could trigger an entire range of emotions, from serenity, comfort, and calm to hunger and excitement. All of this can help generate the behavior that is demanded from the consumer, as humans are very emotional creatures. Thus, if you consider the array of feelings that colors can trigger, you will be able to create a perfectly balanced atmosphere in each room of your home.
Kitchen
This part of your home should feel relaxed and grounded but also energized enough to be able to cook. As cooking may not be everyone's favorite activity, a great way to create a positive atmosphere in your kitchen is to add in some yellow hues. A touch of yellow will inadvertently remind you of joyful sunshine, even on the dullest of days. However, too much yellow in any room can be overpowering, resulting in a less positive effect.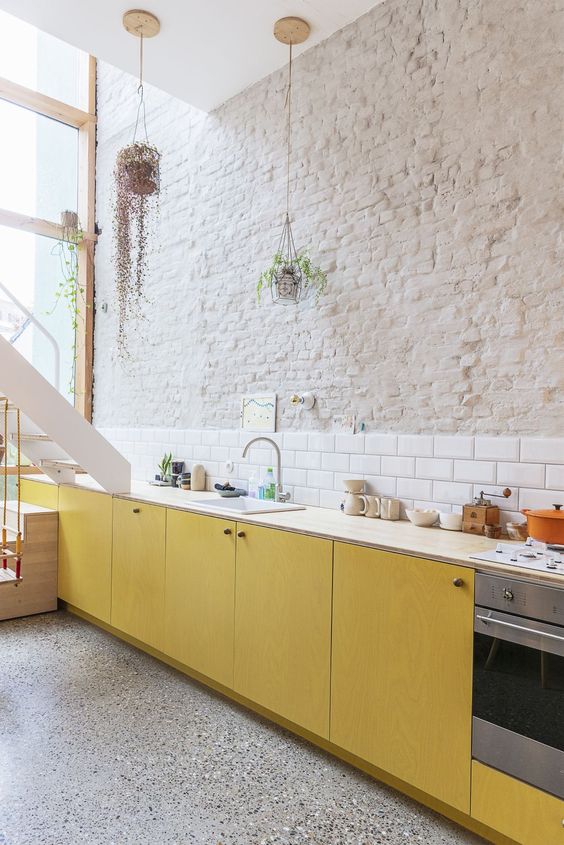 Other inspired choices for the kitchen are blue and green. Both these shades create a relaxed and peaceful environment that releases stress and tension. Green, a combination of the restful blue and energizing yellow, is a perfect option for your stylish cooking space.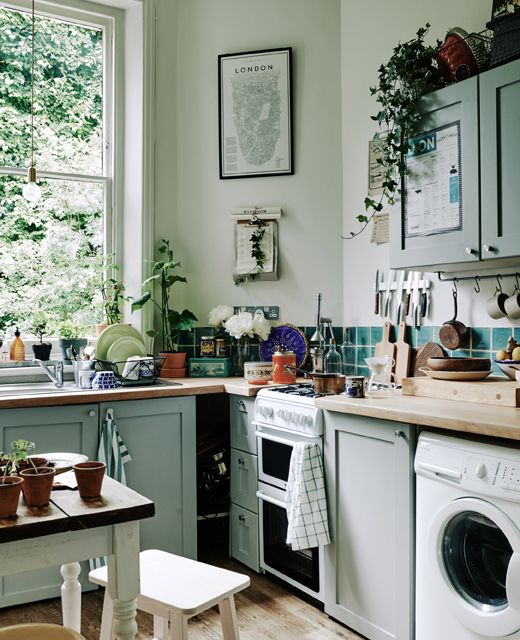 Get the look. Yellow appliances and white goods are having a real moment in the world of interiors, with the likes of Smeg and Morphy Richards – both bringing out sunshine-shaded ranges. For a pop of bright – which is sure to liven up your morning coffee – consider a yellow kettle and feel the positive energy each time you reach for a fresh cup.
Dining room
When you think of the dining table, you probably think of hunger, people, conversation, and good energy. The color that brings together all of these elements is red. Red is one of the most intense colors on the spectrum – it creates excitement and stimulates conversations, as well as raising the appetite. For a more subtle alternative, opt for shades of light blues and greens for a delicate and calming atmosphere.
Get the look. To pack a punch, paint all four dining room walls in Incarnadine by Farrow & Ball. The glamorous shade of crimson has just enough pep to create a statement without overpowering the space.
Living room
It is nice to create a comfortable and welcoming atmosphere when you are inviting guests over. One of the best colors that creates exactly this ambiance is green. Green has the calming properties of the blue, without feeling cold, and the lively effect of the yellow, without stealing too much focus. Other suitable colors that recreate that all-important unwinding feeling that is synonymous with a living space include shades of blue and lilac.
Get the look. Jewel tones of green work best with luxury fabrics; investing in a green velvet sofa is sure to make a statement in your living space.
Bedroom
Your bedroom has to be the perfect place to relax and let go of any tension, worries, and problems. Perhaps unsurprisingly, the color that most would associate with peace and serenity is blue. Choosing delicate shades of light blue for your slumber space will get you in a tranquil state of mind. However, we recommend choosing lighter tones as darker shades of blues can often have the opposite effect.
Get the look. If painting your bedroom with a dewy shade of blue is a daunting thought, pastel window treatments are the perfect alternative. Invest in made to measure curtains in shades of duck egg or teal to bring tranquil hues into the space. It will also ensure that your bedroom is fit for its primary purpose of sleep.
Bathroom
The bathroom is the most relaxing and uplifting spaces in any home. Therefore, the colors that are most suited to such a room need to be synonymous with this very feeling. Neutral tones of off-white, beige, and monochrome are all suited to a bathroom space. That's mostly because of their ability to create a spa-like serenity. Blues and pinks are also quite popular for bathrooms, as they make the illusion of an airy and spacious room.
Get the look. Tiling is one of the most effective ways to create an ambiance within the bathroom, with herringbone patterns proving most popular. Stick with neutral white or shades of pastel pink for a luxury take on a hotel bathroom.
Incorporating these colors into each of the rooms of your home doesn't have to mean a full re-paint. Colorful accessories can have just as much of a positive effect on the feeling of a space as the room itself, so whether you are injecting color through your window treatments or soft furnishings, you will make your home a comfortable and happy place to be.